If you're a fan of Seinfeld, you may have wondered who was originally considered for the role of George Costanza. Well, according to the "Seinfeld Encyclopedia," Jerry Seinfeld's first choice was comedian Jake Johannsen. However, Johannsen turned down the role, paving the way for Jason Alexander's iconic portrayal of the neurotic character. But that's not all – in this post, we'll explore other actors who auditioned for the role and delve into who else was considered for the show. Plus, we'll answer burning questions like which Seinfeld character was the least favorite and who was the only main character to not appear in the pilot. So, let's dive in!
Uncovering the Actor Who Passed on Playing George Costanza
During the casting process for Seinfeld, Jerry Seinfeld had a specific comedian in mind to play the role of George Costanza. According to the "Seinfeld Encyclopedia," Seinfeld had his sights set on Jake Johannsen for the iconic part. Johannsen was a well-known stand-up comic at the time and Seinfeld was a fan of his work. However, despite Seinfeld's efforts to convince him to take the role, Johannsen ultimately turned down the offer.
It's interesting to note that Seinfeld had such a clear vision for the character of George Costanza that he had someone specific in mind for the part before auditions had even begun. Johannsen's rejection of the role is also noteworthy, as it shows that even well-known comedians had reservations about being a part of the show in its early stages.
Despite Johannsen's refusal to play George, the role eventually went to Jason Alexander, who brought the character to life in a way that has become iconic in television history. It's hard to imagine anyone else playing the part, but it's fascinating to think about what could have been if Johannsen had said yes.
Overall, Seinfeld's desire to have Johannsen play George Costanza and Johannsen's rejection of the role offer an interesting glimpse into the early days of the show's casting process and the creative vision behind one of the most beloved sitcoms of all time.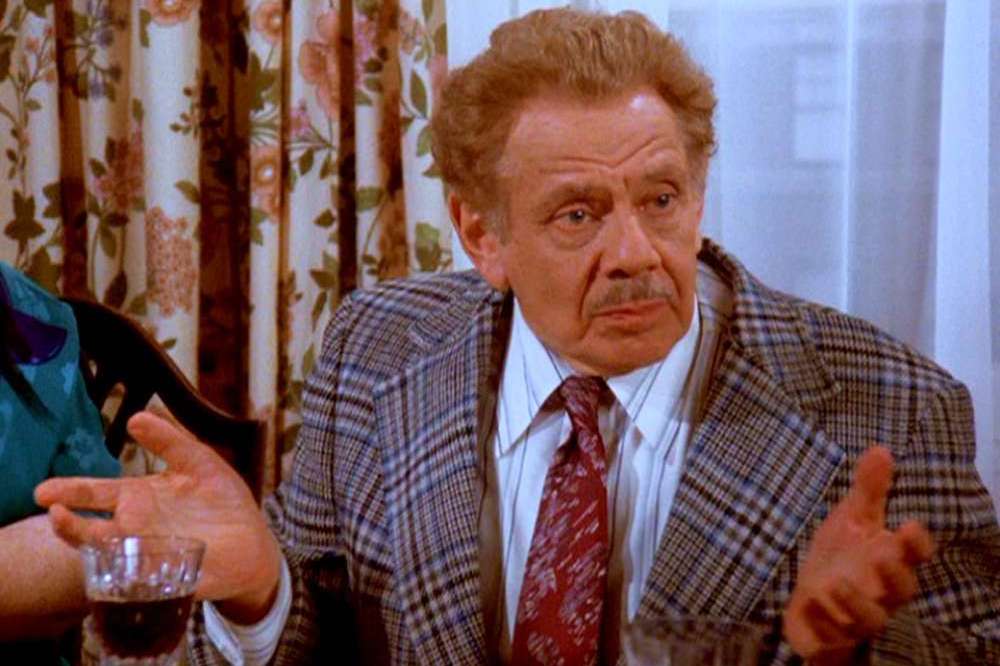 🍿 Must Read Are the Seinfeld cast still friends?
The Surprising List of Actors who Almost Became George Costanza
The iconic character of George Costanza, portrayed by Jason Alexander, was almost played by a different actor altogether. In fact, several actors auditioned for the role, including Nathan Lane, David Alan Grier, Brad Hall, and Larry Miller. Each of these actors brought something unique to the table, but ultimately the role went to Jason Alexander.
Nathan Lane, known for his Broadway performances, brought a theatrical flair to his audition for George. David Alan Grier, a seasoned comedian and actor, showcased his comedic timing and ability to deliver one-liners with ease. Brad Hall, who had previously worked on Saturday Night Live, brought a more understated approach to the character. Finally, Larry Miller, a stand-up comedian and character actor, brought his own brand of dry humor to the role.
Despite not getting the role, these actors went on to have successful careers in their own right. However, it's hard to imagine anyone other than Jason Alexander bringing the same level of neurotic energy and comedic genius to the character of George Costanza.
The Original Pick for George Costanza: Unveiling the First Choice.
Despite the fact that Jason Alexander's portrayal of George Costanza was iconic and legendary, he wasn't the first choice for the role. The first actor considered for the part of George was Danny DeVito, who was already famous for his role as Louie De Palma on Taxi. However, DeVito turned down the role, which was a decision he later claimed to regret.
Interestingly, Alexander was actually initially cast as a temporary replacement for the actor who was originally chosen to play George, a little-known actor named John Michael Higgins. But after filming the pilot episode, the producers decided that they wanted to go in a different direction and offered the role to Alexander.
It's hard to imagine anyone else playing the role of George Costanza as well as Jason Alexander did. His performance as the neurotic, insecure, and often selfish character is one of the highlights of the show, and he became just as much of an icon as the other Seinfeld characters. But we can't help but wonder what Seinfeld would have been like with DeVito in the role instead.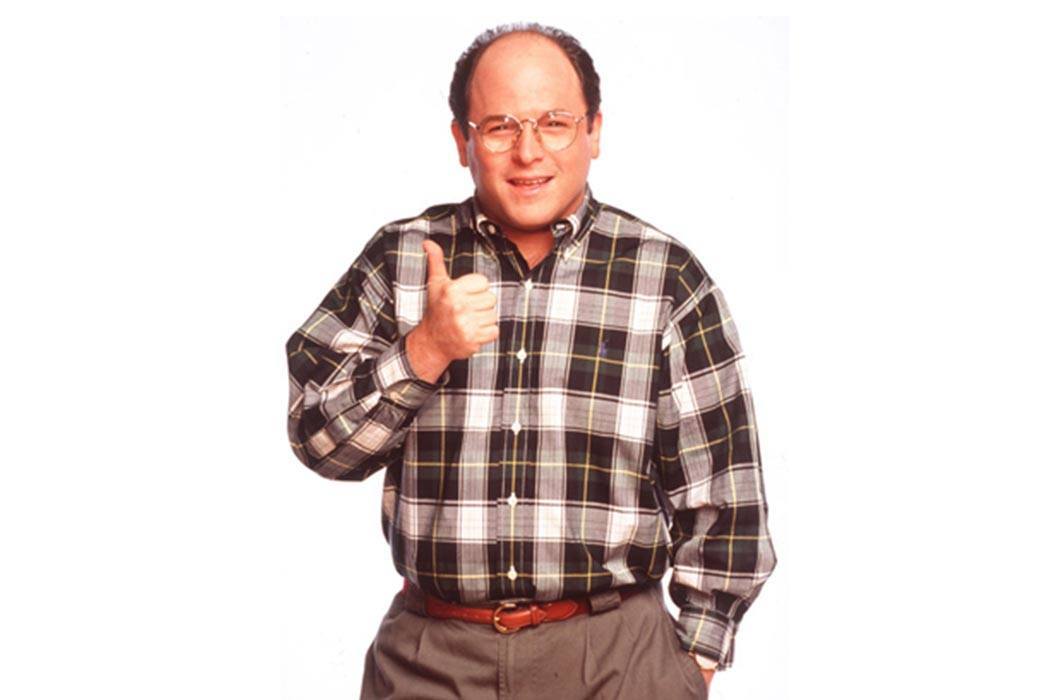 Revealed: Famous Actors Who Declined Opportunities to Star in Seinfeld.
Danny DeVito is a well-known actor, producer, and director, who has been in the entertainment industry for more than four decades. Despite his successful career, many fans and critics wonder what his performance would have been like as George Costanza in Seinfeld, one of the most popular television shows of all time. However, it was reported that DeVito turned down the role, which ultimately went to Jason Alexander. It is interesting to imagine what the show would have been like if DeVito had taken on the iconic role of Jerry's best friend.
It is important to note that turning down roles in Seinfeld was not uncommon, as many actors had the opportunity to appear on the show. For example, Chris Rock was approached for the role of George Costanza, but he turned it down due to other commitments. In addition, Steve Buscemi and David Alan Grier both auditioned for the role of George, but they were ultimately not chosen.
While DeVito might have missed out on the opportunity to play George Costanza, he has still had an impressive career, with memorable roles in movies like "One Flew Over the Cuckoo's Nest," "Twins," and "Matilda." It is fascinating to think about how the show might have been different with different actors in the roles, but ultimately, the chemistry of the cast that was chosen is what made the show so successful.
>> Related – Why did Mandy Patinkin quit?
Exploring Alternative Casting Options for Seinfeld: Who Could Have Played the Iconic Roles?
The casting process for Seinfeld can be quite intriguing with several actors who came very close to bagging some iconic roles. Megan Mullally, who is best known for her role as Karen Walker in "Will & Grace," was a serious contender for the role of Elaine in Seinfeld. However, Julia Louis-Dreyfus, who ultimately landed the part, impressed the creators with her impeccable comedic timing and acting prowess.
Moreover, Jason Alexander, who portrayed the character of George Costanza, revealed on "The Howard Stern Show" that Chris Rock and Larry Miller were also being considered for the role. Interestingly, Chris Rock, who is widely renowned for his stand-up comedy, was reportedly among the top choices for the role of George. However, he decided not to take up the role, which later went to Jason Alexander, who played the character with remarkable finesse.
Larry Miller, a renowned comedian and actor, was also in the running for George Costanza's role. However, he failed to impress the creators and ultimately lost out to Jason Alexander, who became the iconic character in the show's history.
The casting process for Seinfeld was undoubtedly rigorous, with several actors having the opportunity to portray the show's central characters. Nonetheless, the creators' vision ultimately came to life, and the actors who were ultimately selected brought a unique energy and personality to the characters they portrayed.
The Dynamics Between Seinfeld Cast Members: Was There Conflict?
Despite the chemistry that the cast of Seinfeld had on-screen, Jason Alexander's recent confession reveals that they weren't as close in real life as they seemed to be. In fact, they were just work colleagues who led very different lives. The show was a hit, but the cast's personal relationships were not as strong as their on-screen personas. Alexander's confession might come as a surprise to fans who have become invested in the characters and their relationships. However, it is not uncommon for co-workers to be just that – colleagues who come together to perform a job and then go their separate ways. In the case of Seinfeld, it seems that the cast were able to put aside any personal differences and work together to create one of the most beloved sitcoms of all time.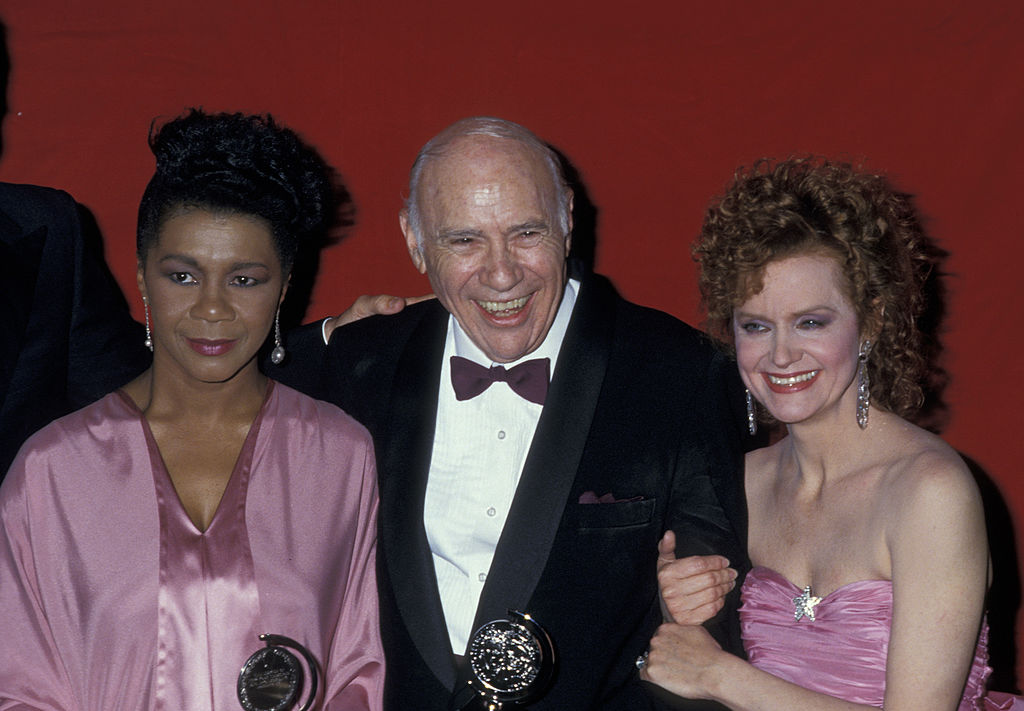 The Surprising Missing Character in Seinfeld's Pilot Episode
In the early stages of Seinfeld's development, the character of Kramer was completely absent from the show. In fact, the first draft of the script did not even feature him. He was later added to the script, but interestingly enough, he was referred to as "Hoffman" in one of the drafts. This version of Kramer was noticeably different from the final version, as he had a more serious demeanor and was not the zany, unpredictable character that we all know and love today.
Another interesting fact about the pilot episode is that it included Kessler's dog, which was not present in later episodes of the show. The dog was added to the pilot as a way to tie in with Jerry's stand-up routines, which were originally intended to be based on real-life events that happened to him. The dog was meant to be a comedic device that would set up a punchline for Jerry's jokes.
It's also worth noting that the character of Kessler was later changed to Kramer, and the character's backstory was altered to make him a more integral part of the show. Despite these changes, Kramer's character remained one of the most beloved and iconic characters in the history of television.
In conclusion, while Kramer may have been absent in the first draft of the script, he was ultimately added to the show and became an essential part of Seinfeld's success.
Ranking the Characters of Seinfeld: Who Came in Last?
Seinfeld is a show that is loved by many and has become a cultural phenomenon since it first aired in 1989. However, not every character on the show was as beloved as the main cast. In fact, there were some characters that viewers found to be annoying, grating, or just downright unlikable. Here are the top 10 least likable Seinfeld characters, ranked according to various sources.
At number 8, we have Toby, Jerry's dermatologist. She was only in one episode, but she managed to annoy viewers with her overly friendly demeanor and her insistence on calling Jerry by his first name.
Coming in at number 7 is Kramer. While he is a fan favorite for many, some viewers found his wacky antics and lack of boundaries to be grating.
At number 6 is Mike Moffitt, Elaine's on-again, off-again boyfriend. Viewers found him to be whiny and self-absorbed, and his constant need for attention was a turn-off.
Craig, the guy who stole George's "man bra" idea, takes the fifth spot on the list. He was seen as a slimy opportunist who lacked any sense of ethics or morality.
The Doorman, played by Larry Miller, ranks at number 4. While he was only in a few episodes, his condescending attitude and smug demeanor rubbed viewers the wrong way.
Joel Horneck, a.k.a. "the Wiz," makes it to the third spot on the list. His arrogance and condescension towards George and his coworkers made him an unpopular character among fans.
Jane, Jerry's girlfriend who had "man hands," takes the second spot on the list. Viewers found her appearance and behavior to be off-putting, and her habit of correcting people's grammar didn't help matters.
Finally, at number 1, we have Jack Klompus, the elderly neighbor who accused Jerry of stealing his marble rye. His gruff demeanor, constant complaining, and general unpleasantness made him the least likable character on Seinfeld according to various sources.
More to discover
it is fascinating to discover that Jerry Seinfeld's first choice for George Costanza was stand-up comedian Jake Johannsen, who ultimately turned down the role. The casting process for Seinfeld was extensive, with numerous actors and comedians auditioning for the iconic roles. While the chemistry among the Seinfeld cast was undeniable, not all characters were fan favorites. And interestingly, the only main character to not appear in the pilot episode was Elaine Benes. Overall, the behind-the-scenes details of Seinfeld continue to captivate fans and industry insiders alike.