Are you a fan of "Seinfeld"? Did you know that comedian Patton Oswalt made a brief appearance on the show? He played a clerk in the episode titled "The Couch" which aired in 1994. Oswalt is known not just for his acting skills but also for his voice-over talents. He has lent his voice to various characters in popular animated series. Speaking of "Seinfeld," have you ever wondered about the inspiration behind George Costanza's character? Or who auditioned for the role? And what happened to Jason Alexander after the show ended? We'll be answering all these questions and more, so keep reading!
The Mystery of Whether Patton Oswalt was a Guest on Seinfeld
Patton Oswalt, a well-known comedian and actor, did make an appearance on the hit television show "Seinfeld." He played the role of a clerk in the episode titled "The Couch," which aired in 1994. Oswalt's appearance was brief, but it was memorable nonetheless. His performance was met with positive reviews, and it helped to further establish him as a comedic talent. The fact that Oswalt was able to land a role on one of the most popular television shows of all time is a testament to his talent and versatility as an actor.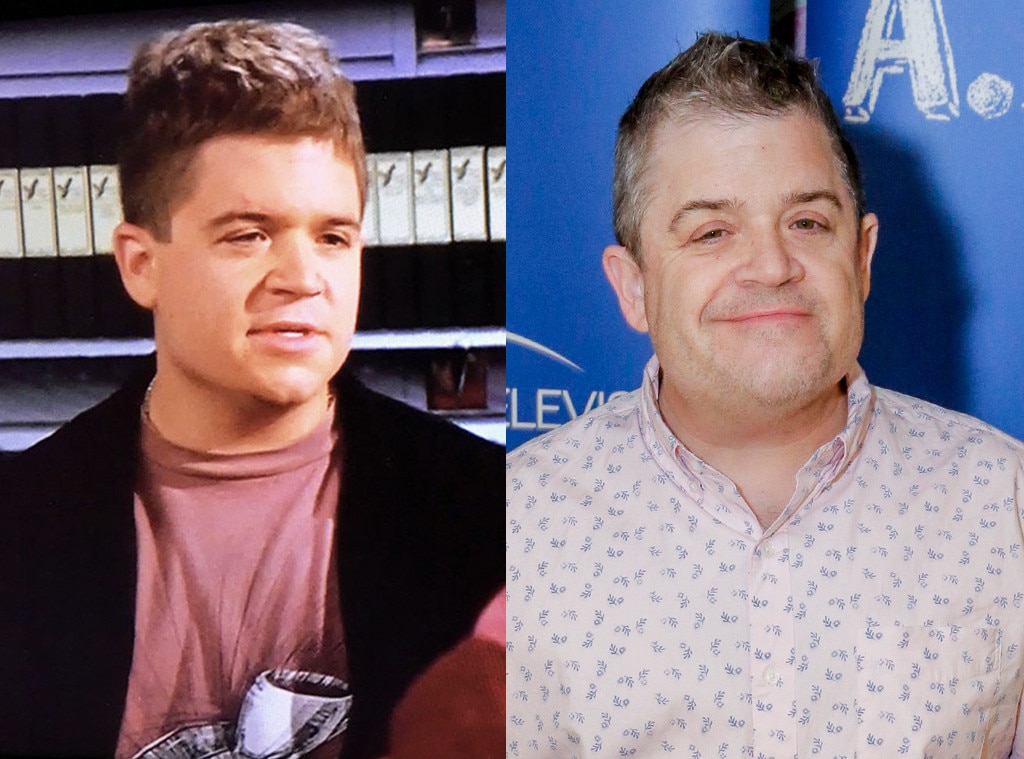 🍿 Must Read Are the Seinfeld cast still friends?
Uncover the Many Voices of Patton Oswalt in Animated Characters.
Patton Oswalt is a renowned American actor, comedian, and writer who has lent his voice to several beloved animated characters. One of his most notable voice-over roles is as Remy, the protagonist of the 2007 animated film Ratatouille. In the movie, Oswalt brings to life the charming and ambitious rat who dreams of becoming a chef in a French restaurant. His portrayal of Remy was highly praised by critics and audiences alike, and the film went on to win an Academy Award for Best Animated Feature.
Oswalt has also voiced Max, one of the main characters in the 2019 animated film The Secret Life of Pets 2. Max is a loyal and protective dog who faces a series of challenges when his owner brings home a new puppy. Oswalt's voice perfectly captures Max's personality and brings a sense of warmth and humor to the character.
In addition to his film work, Oswalt has also lent his voice to several video game characters. He voiced Jesse, the male protagonist of the popular game Minecraft: Story Mode. Jesse is a determined adventurer who sets out on a journey to save the world from destruction. Oswalt's voice work helped to bring Jesse's character to life and made the game even more immersive for players.
Finally, Oswalt has voiced M.O.D.O.K in the 2021 animated series of the same name. M.O.D.O.K is a Marvel Comics supervillain who has a giant head and a wicked sense of humor. Oswalt's voice work for the character perfectly captures his evil intentions and adds to the overall comedic tone of the show.
Overall, Patton Oswalt has proven himself to be a versatile and talented voice actor who has brought a range of characters to life in various mediums. From charming rats to loyal dogs and wicked supervillains, Oswalt has demonstrated his ability to create unique and memorable voices for each of his roles.
The Life and Career of Jason Alexander Post-Seinfeld.
After the end of the legendary sitcom Seinfeld, Jason Alexander, who played George Costanza, the lovable loser, had his fair share of ups and downs in his career. Alexander landed a lead role in Bob Patterson, a sitcom that aired on NBC. However, it did not garner the same success as Seinfeld and was canceled after just one season.
Despite this setback, Alexander remained active in the entertainment industry and appeared in several TV shows and films, expanding his creative horizons as he stepped behind the camera to direct episodes of various hit shows including Franklin & Bash, Criminal Minds, and Mike & Molly.
Alexander's versatility as an actor and director could be seen as he continued to take on different roles and challenge himself creatively. Though he may always be remembered as George Costanza, Alexander proved that he had much more to offer the entertainment industry beyond Seinfeld.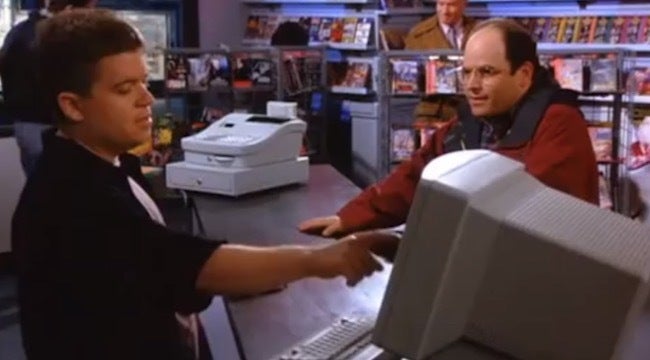 Unraveling the Real-Life Inspiration behind Seinfeld's George Costanza
George Costanza is one of the most iconic characters in the history of television, and his portrayal by Jason Alexander is widely regarded as one of the best comedic performances ever given. Interestingly, the character of George was based on Seinfeld co-creator Larry David, who was also the inspiration for the show's overall tone and humor. However, the character's last name, Costanza, was taken from Jerry Seinfeld's real-life friend, Michael Costanza. It is said that George's personality and quirks were inspired by both Larry and Michael, making him a unique and unforgettable character. It's fascinating to see how real-life experiences and relationships can shape the creation of such an iconic character. Despite being based on real people, the character's portrayal by Jason Alexander was so well-done that George Costanza became his own entity, and is now remembered as a beloved and hilarious character in his own right.
>> Related – Was Michael McKean in Mr. Show?
Examining the Actors Who Tried Out for the Role of George Costanza.
The character of George Costanza played by Jason Alexander is one of the most iconic characters in the history of television. But, did you know that Alexander was not the only actor who auditioned for the role? According to Larry Miller, who is also a comedian and actor, many other actors were considered for the role before Jason Alexander was cast. Some of the noteworthy actors who auditioned for the role include Brad Hall, David Alan Grier, Nathan Lane, Steve Buscemi, and Paul Shaffer.
While Danny DeVito and Chris Rock are two of the most famous alternate choices to play George, the list of contenders was quite extensive. Interestingly, some of the actors who auditioned for the role had gone on to have successful careers in other fields. Nathan Lane, for example, is known for his work in theater, while Steve Buscemi is a celebrated actor and director.
It is also worth noting that the character of George Costanza was based on Larry David, the co-creator of Seinfeld. David has often said that the character is a fictionalized version of himself, and many of the character's quirks and mannerisms were inspired by the real-life Larry David.
In the end, Jason Alexander's portrayal of George Costanza was so convincing and memorable that it's hard to imagine anyone else playing the role. His performance earned him four Emmy nominations and a win for Outstanding Supporting Actor in a Comedy Series in 1992.
Behind the Scenes of Seinfeld: The Truth About the Friendship Between Jerry and George.
Despite the on-screen chemistry between Jerry Seinfeld and Jason Alexander, who played George Costanza, it turns out that the two were not as close as they appeared to be. In fact, Jason Alexander revealed in a recent interview that the cast of Seinfeld were not 'social friends', but rather just 'work mates'. This revelation may come as a surprise to fans who have watched the show and seen the close friendship between Jerry and George. However, it's important to remember that the show was a work of fiction, and the actors' personal lives were separate from their on-screen personas. While Jerry and George may have been best friends on the show, in real life, their relationship was strictly professional. Despite this, the cast of Seinfeld created a show that will always be remembered as one of the greatest sitcoms of all time.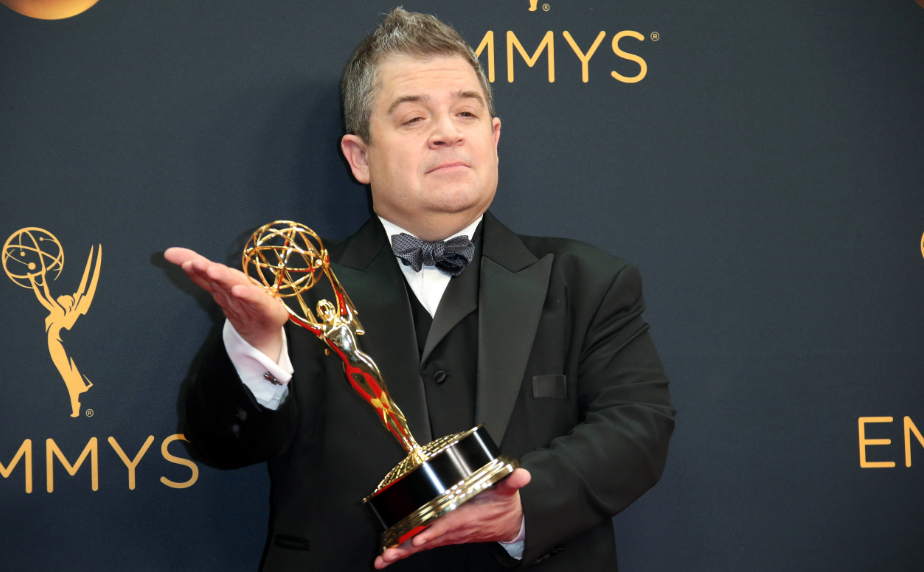 The reason for the change in narrator on the Goldbergs
The popular sitcom, The Goldbergs, recently underwent a significant change in its ninth season. The narrator of the show, Jeff Garlin, who played the role of Murray Goldberg, officially left the show in December 2020. His departure was a result of investigations into his on-set behavior and misconduct accusations. The show's producers decided to part ways with Garlin while the ninth season was still in the middle of production. This sudden and unexpected change in the show's narrator left fans wondering about the reasons behind it. The show's creators have not made any official comments regarding the situation, leaving fans to speculate about the future of the show and the possibility of a new narrator. Despite this change, The Goldbergs continue to be a beloved show among fans who are eagerly waiting to see how the ninth season unfolds.
The Voice Behind Pinky the Penguin: Unveiling the Actor Who Brings the Cute Character to Life.
Patton Oswalt is a versatile voice actor who has lent his voice to various characters in movies, TV shows, and video games. In the animated movie "The Secret Life of Pets 2," he voiced a lovable yet quirky penguin named Pinky. This character's hilarious antics and funny dialogue made him an instant fan-favorite.
Apart from Pinky, Oswalt has also lent his voice to several other memorable characters. He played the role of a pig doctor in the movie "Sing," an airport PA in "Ratatouille," Charlie Rose in "The Simpsons," Chomsky in "BoJack Horseman," and a laughing crew member in "The Venture Bros." He has also voiced a maggot funeral director in "The Batman," a misogynist prawn in "Happy Feet 2," and Neal McBeal, a navy SEAL in "Rick and Morty."
Oswalt has also lent his voice to various TV shows and video games. He played the role of a doctor in "Mystery Science Theater 3000," Gary in "Final Space," and David in "The Goldbergs." Additionally, he voiced a nurse in the video game "Medal of Honor: Warfighter."
With his impressive voice acting skills, Oswalt has become one of the most sought-after voice actors in the entertainment industry. His ability to bring each character to life with his unique voice and delivery has earned him critical acclaim and a loyal fan base.
More to discover
Patton Oswalt did make an appearance on Seinfeld as a clerk in "The Couch" episode in 1994. He is also known for lending his voice to several characters in popular animated shows such as the penguin Pinky in "Pinky and the Brain." As for Jason Alexander, who played the iconic character George Costanza, he went on to have a successful career in theater and film after Seinfeld's finale. The character of George was inspired by co-creator Larry David's real-life experiences, and several actors auditioned for the role before it ultimately went to Alexander. While Jerry Seinfeld and Jason Alexander played close friends in the show, they are not as close in real life. Lastly, fans of the Goldbergs may have noticed a change in the narrator's voice, which was due to a creative decision made by the show's producers.