Are the relationships on Too Hot To Handle real or just for the cameras? This is a question that many fans of the reality dating show have been asking. While some believe that everything that happens on the show is genuine, others suspect that it might be scripted. From how contestants are selected to the cost of breaking the rules, there are many aspects of the show that leave fans wondering. In this blog post, we'll explore some of these questions and try to uncover just how fake Too Hot To Handle really is. Get ready to uncover the truth about your favorite guilty pleasure.
Examining the Authenticity of Netflix's Too Hot To Handle.
As with most reality TV shows, the authenticity of Too Hot To Handle has been called into question. While the show's creators insist that the contestants' experiences are real, it's hard to ignore the possibility that some scenes and interactions may be scripted.
While the producers have not confirmed any scripting or staging of events, it's evident that some of the actions and conversations on the show seem contrived. The contestants' reactions to certain challenges or twists can come across as overly dramatic, and some of the conversations between couples seem rehearsed.
However, it's important to remember that reality TV is not entirely real. The producers and editors have the power to shape and manipulate the footage to create a compelling storyline. In the end, it's up to the viewers to decide how much of what they see on screen is real and how much is manufactured for entertainment purposes.
Regardless of the level of scripting involved in the show, it's clear that the contestants are put in challenging situations that test their emotional and physical boundaries. It's up to them to navigate the obstacles and form genuine connections with one another. And while some may argue that the show is fake, it's undeniable that the emotions and experiences of the contestants are very real.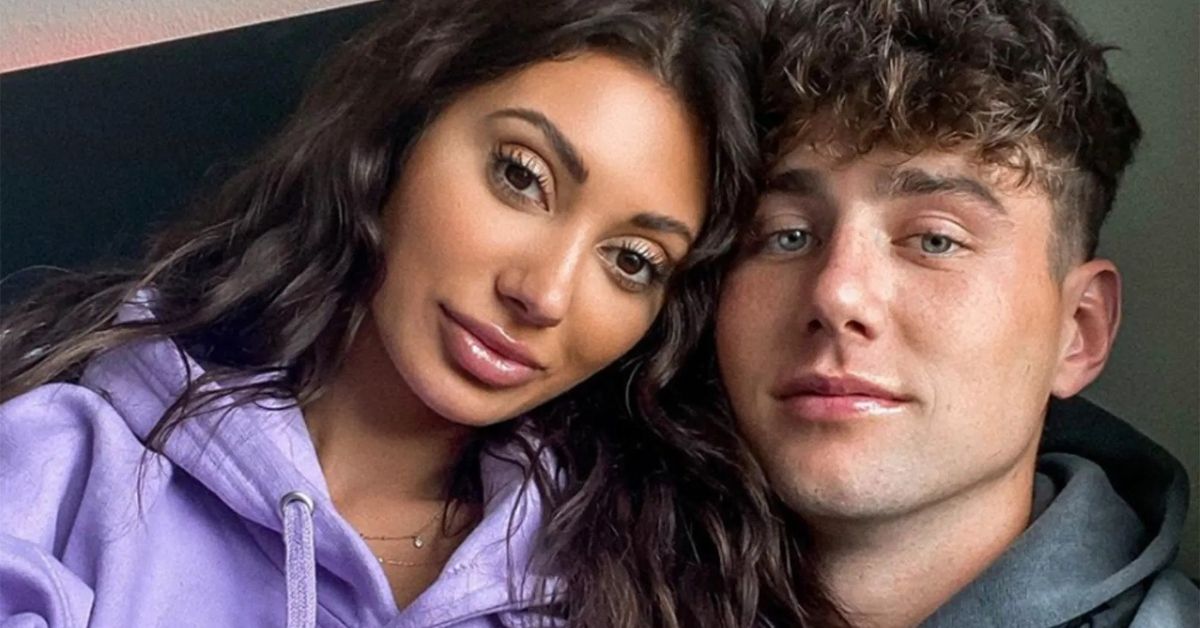 🍿 Must Read Is anyone still together from Too Hot To Handle?
Exploring the Authenticity of Too Hot to Handle: Scripted or Real?
Too Hot To Handle has taken the world by storm with its steamy drama and sexy singles. But one question that lingers in the minds of many viewers is whether the show is fully scripted or not. Fortunately, we have an answer to that. According to Desiree Burch, the show's narrator, in an interview with Express, the contestants on the show are not given a script to follow. This means that their reactions, conversations, and interactions are all natural and authentic.
Burch also revealed that she, as the narrator, receives a script to guide her through the show. However, the contestants are free to act and react as they please, without any preconceived lines or directions. This creates an environment where anything can happen, and the audience is treated to genuine moments of drama, humor, and heartbreak.
It's no secret that reality shows are often accused of being scripted, with producers manipulating events and conversations to create more drama. However, Too Hot To Handle seems to have taken a different approach. By allowing their contestants to be themselves, the show has created an atmosphere that feels genuine and relatable. And with Desiree Burch's witty commentary guiding us along the way, it's no wonder that viewers can't get enough of this binge-worthy show.
The Selection Process for Too Hot to Handle Contestants.
Too Hot to Handle is a popular dating reality show on Netflix that has been making waves since its release. But have you ever wondered how the show manages to find such good-looking and interesting contestants? Well, it's a lot simpler than you might think.
According to Netflixreality.com, the casting process for Too Hot to Handle is quite straightforward. All you need to do is submit an audition video showcasing your personality and best smile. The website provides all the necessary details and guidelines for creating a great audition video.
Interestingly, if you are chosen to appear on the show, you might not even know it right away. The producers of Too Hot to Handle seem to prefer surprising their contestants with the news of their selection. Imagine getting a call out of the blue, informing you that you'll be whisked away to a luxury villa in Mexico to find love while abstaining from any form of sexual activity.
It's worth noting that the selection process is quite competitive. Thousands of people apply to be on the show, but only a handful are chosen. The producers look for people who are not only good-looking but also have strong personalities and intriguing backstories.
In conclusion, getting selected for Too Hot to Handle is a matter of putting your best foot forward and hoping for the best. And who knows, you might just be the next breakout star of this hit show.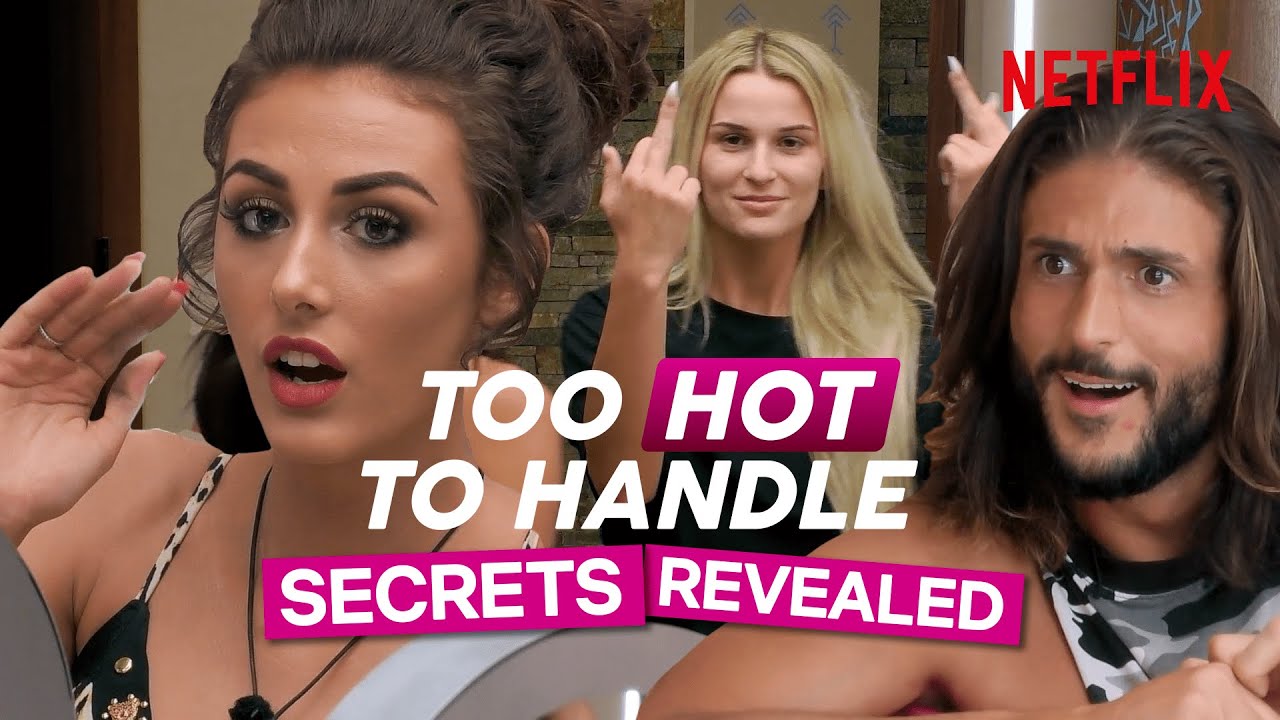 Compensation for Participants on Too Hot to Handle Reality Show
It is a common practice for reality TV shows to pay their contestants for their time and efforts. However, in the case of Too Hot to Handle, this is not the case. According to a report by the Express, the contestants on the show are not paid to participate in the show. This might come as a surprise to many, given that the show has become a huge hit worldwide. Instead, the contestants are promised exposure and fame, which can be a major boost to their careers if they play their cards right.
It's worth noting that while the contestants are not paid to appear on the show, they do get a chance to win a substantial amount of money. The prize money for Too Hot to Handle is $100,000, which is split among the winners. This means that the contestants not only have the opportunity to find love and have fun, but also to walk away with a significant sum of money.
This approach of not paying contestants for their participation is not new in the world of reality TV. Many shows have used this strategy to entice aspiring stars to participate in their shows. The reason for this is that the promise of fame and exposure is often more than enough to attract a large pool of contestants who are willing to put in the effort required to win the prize money.
In conclusion, while the contestants on Too Hot to Handle do not get paid to participate in the show, they do have the opportunity to win a substantial amount of money. It's clear that the promise of exposure and fame is enough to entice many aspiring stars to participate in this hit reality TV show.
>> Related – What episode do The Kardashians impersonate each other?
The Real Duration of Too Hot to Handle: What You Need to Know.
The popular Netflix series, Too Hot to Handle, has been a topic of discussion ever since its release. One question that has been on everyone's mind is how long the contestants are actually on the show. According to reports, the contestants typically stay in the villa for a period of 4-6 weeks. This gives them enough time to form connections and explore their relationships with each other.
Last year's Beaux, who was a contestant on the show, revealed that they were in the retreat for about three weeks. This means that the initial weeks are spent filming and getting to know each other. The remaining weeks are usually reserved for the surprise twists and turns that the show is known for.
During their stay, the contestants are cut off from the outside world and have to abide by the rules set by the show. They cannot use their phones, laptops or any other electronic devices, which adds to the challenge of forming meaningful connections with each other. The contestants are also under constant surveillance, which ensures that they do not break any of the show's rules.
Overall, the length of time that the contestants spend on the show is enough for them to form bonds and get to know each other. However, this also means that they have to spend a significant amount of time away from their friends and family. Nonetheless, the experience is one that they will never forget and one that viewers can't get enough of.
Update: Current Status of Nathan and Holly's Relationship
Nathan and Holly's relationship was one of the most talked-about pairings in Too Hot to Handle season 2. Fans were rooting for them to make it work, especially after they became one of the few couples to commit to each other in the show. Unfortunately, their love story did not have a happy ending.
According to reports, Nathan and Holly broke up even before the release of Too Hot to Handle season 3 in January 2022. The couple was rumored to have ended their relationship due to long-distance issues, as Nathan is based in Texas while Holly lives in the UK. The distance reportedly took a toll on their relationship, leading to their split.
Despite their breakup, both Nathan and Holly have been cordial towards each other on social media, with Nathan even wishing Holly a happy birthday on his Instagram story. It is unclear whether the couple has remained in contact or if they have moved on with new partners.
As disappointing as it is for fans to hear that Nathan and Holly have split, it is not uncommon for reality TV show couples to break up after the show ends. The intense pressure and scrutiny that comes with being in the public eye can put a strain on even the most solid of relationships. Nevertheless, fans will always remember Nathan and Holly's chemistry and the impact they had on Too Hot to Handle season 2.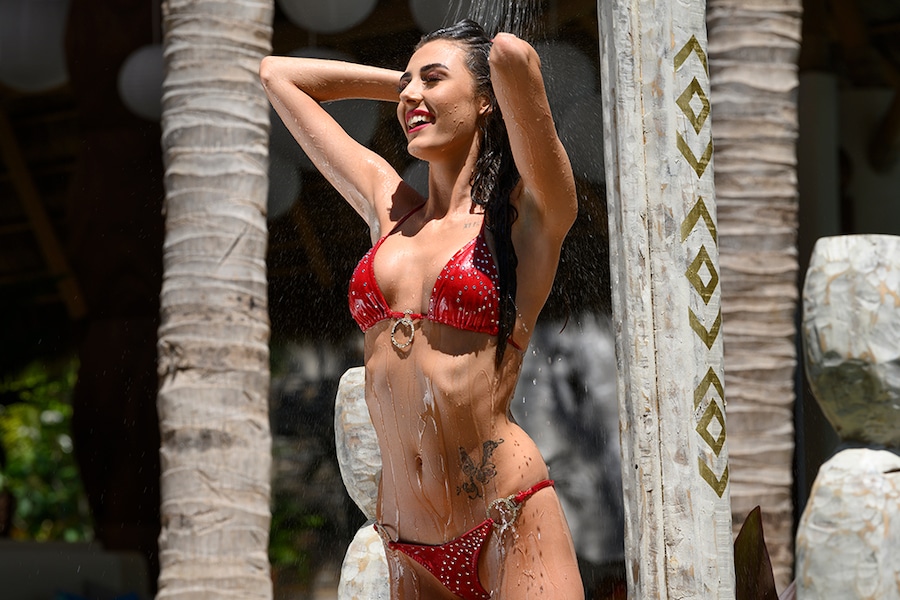 Sleeping Habits in Too Hot to Handle: When Do the Contestants Rise?
In the reality TV show, Too Hot to Handle, the contestants are expected to follow certain rules to win a cash prize of $100,000. However, one aspect that might not have been clear to viewers is the daily routine of the contestants. In an interview, one of the contestants, Francesca Farago, revealed that they wake up at around 8 o'clock in the morning. After waking up, the contestants get ready and then have lunch, which is usually steak. Interestingly, Farago mentioned that they had steak all the time. The same goes for dinner, which consisted of lovely chicken.
It's fascinating to note how the contestants had a fixed meal plan throughout the show. Such details might be trivial, but they provide viewers with a better understanding of the contestants' daily routine. Moreover, it is intriguing to think about how the producers planned the meals and whether it was part of the show's strategy. Overall, this information adds to the authenticity of the show and helps viewers connect better with the contestants.
The Price of Breaking the Rules on Too Hot To Handle.
In Too Hot To Handle, breaking the rules comes with a hefty price tag. The objective of the show is for the contestants to abstain from all forms of sexual activity and build deeper connections with each other. However, if a contestant fails to adhere to the rules, they must pay a fine that is deducted from the prize money.
At the end of the season, the remaining prize money is awarded to the contestant or couple that managed to refrain from breaking the rules and form a deeper connection with their partner. The amount of money that is taken away from the prize fund varies based on the nature of the rule break. For example, a kiss will cost the contestants $3,000, while heavy petting and oral sex can go up to a steep $6,000.
However, the most expensive rule break that a contestant can make is sex. In Too Hot To Handle, having sex results in a fine of $25,000, which is a significant amount of money that can drastically reduce the prize fund.
The high cost of breaking the rules in Too Hot To Handle is meant to create a sense of urgency among the contestants to avoid physical intimacy and focus on building deeper emotional connections with their partners. This not only makes for great TV but also promotes positive and healthy relationships.
More to discover
while one may hope that Too Hot To Handle is completely authentic, it's clear that there are elements of scripting involved. While some relationships seem genuine, others feel forced, and many of the interactions between cast members come across as unnatural. However, regardless of how much of the show is scripted, it remains a popular and entertaining reality dating show that keeps viewers hooked. Whether you're interested in the behind-the-scenes production or the on-screen drama, Too Hot To Handle is a show that provides plenty of entertainment for its audience.