Is Matt Smith in a relationship? Fans have been wondering about the former Doctor Who star's love life. It was previously reported by The Mail On Sunday that he was dating businesswoman Caroline Brady in 2021, but they have not been pictured together since 2022. So, what's the latest on Matt's relationship status? Let's find out in this post, where we'll also answer questions about his children, hair, and more. Plus, we'll delve into the love life of his former partner, Lily James, and whether she's still with Chris Evans or not. Stay tuned!
The Relationship Status of Matt Smith: Is He Single or Taken?
Matt Smith, the popular actor who rose to fame for his role in the hit TV series "Doctor Who," has been the subject of much speculation regarding his relationship status. In 2021, it was rumored that he was dating businesswoman Caroline Brady. However, the couple has not been seen together since 2022. While there have been no official statements confirming or denying the rumors, fans and media outlets alike have been curious about Smith's love life.
It's not uncommon for celebrities to keep their personal lives private, and Smith is no exception. He has been known to keep a low profile when it comes to matters of the heart, but that hasn't stopped fans from wondering about his relationship status. Despite the lack of recent sightings of Smith and Brady together, it's unclear whether or not they are still in a relationship.
It's worth noting that Smith has previously been linked to actress Lily James, his co-star in the 2016 film "Pride and Prejudice and Zombies." The two were rumored to have dated for several years, but they reportedly split in 2019. Since then, James has been linked to other high-profile actors, including Chris Evans and Armie Hammer.
For now, it seems that the question of whether or not Matt Smith is in a relationship remains unanswered. While rumors and speculation continue to circulate, the actor has yet to confirm or deny any of them. Fans will just have to wait and see if he decides to open up about his love life in the future.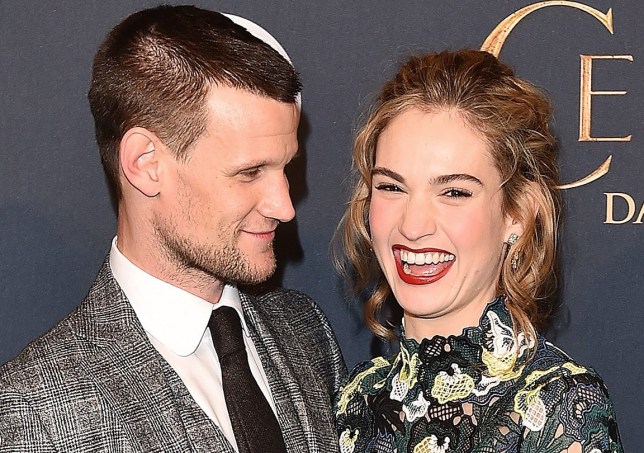 🍿 Must Read Is Tom Sturridge in a relationship?
Matt Smith's Parental Status: Is he a Father?
Matt Smith, the 39-year-old actor, who is known for his roles in 'Doctor Who' and 'The Crown,' doesn't have any children of his own. Despite not having kids, he believes that having children would change his entire outlook on life. Smith has previously dated well-known personalities such as Lily James and Daisy Lowe. However, he has not been in a relationship with anyone for a while now.
Parenthood can be a life-changing experience for many individuals. It can bring immense happiness and a sense of fulfillment to one's life. Matt Smith's statement about how having children would change his outlook on life is a testament to this. It shows that he is open to the idea of parenthood and has thought about what it would mean for him.
It's worth noting that while Matt Smith may not have children of his own, he has played the role of a father in various movies and TV shows. His performances have been well-received by audiences and critics alike. It goes to show that even without having children, he has the ability to portray a fatherly figure convincingly on screen.
In conclusion, Matt Smith doesn't have any children of his own, and it is unclear whether he plans to have any in the future. Nonetheless, his statement about how having children would change his outlook on life showcases his openness to the idea of parenthood.
To read >> Famous Fat Actors and Actresses: Are Their Weighty Performances the Key to Their Success?
Speculations on a Possible Romance: Lily James and Chris Evans
It seems that the rumors about Lily James and Chris Evans dating are gaining momentum. The two were spotted together for the second time in just a few days, enjoying some ice cream in a park in London. The photographs of the outing show the two sitting side by side in the grass, looking relaxed and comfortable in each other's company.
This latest sighting comes after the pair were seen together in a private members' club in London, sparking speculation about a possible romance. While neither of them has confirmed the rumors, the photographs seem to suggest that there may be something going on between them.
It's worth noting that both Lily James and Chris Evans are single, having previously been in high-profile relationships. James was most recently linked to Matt Smith, while Evans has been linked to a number of actresses over the years, including Jenny Slate and Jessica Biel.
Of course, it's entirely possible that the two are just friends and enjoying each other's company. However, the fact that they have been seen together twice in such a short space of time is sure to fuel speculation about a potential romance. Whatever the case may be, it's clear that Lily James and Chris Evans have a connection and are enjoying spending time together.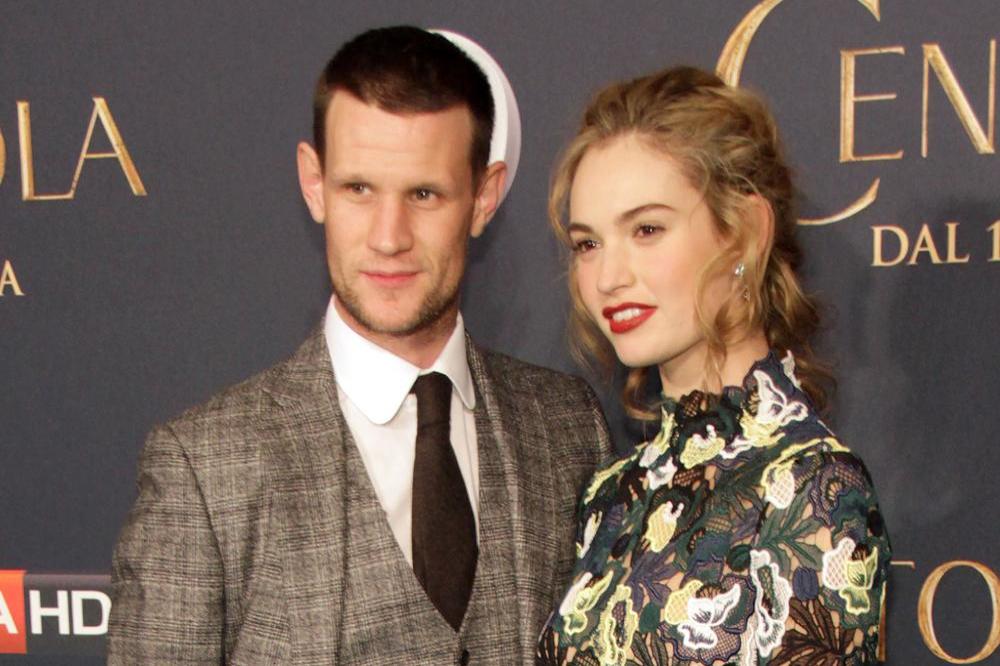 The Current Status of the Relationship Between Matt Smith and Lily James
Matt Smith and Lily James, two of the most popular British actors, were once the talk of the town with their charming on-screen and off-screen chemistry. The couple first met in 2014 on the set of Pride and Prejudice and Zombies, and their relationship became the subject of much speculation. However, the couple went on to split twice in their six-year relationship before finally ending things for good in 2020.
Their split was a surprise to many fans who had been following their relationship for years. Despite the fact that they were both busy with their acting careers, the couple had managed to find time for each other and had always looked happy together. However, their busy schedules and long-distance relationship may have contributed to their eventual breakup.
Since their split, both Matt Smith and Lily James have kept their personal lives private, and there have been no reports of them getting back together. They have both continued to work on their individual projects, with Matt Smith continuing to act in TV shows like The Crown and Lily James starring in movies like Rebecca and Cinderella.
In conclusion, while Matt Smith and Lily James were once an item, they have since gone their separate ways, and there have been no signs of them getting back together. Despite their split, they have both continued to excel in their respective careers and have kept their personal lives private.
>> Related – Is Janelle Monáe in a relationship?
Debunking the Rumors: Exploring the Truth Behind Matt Smith's Hair in Doctor Who.
Matt Smith's hair has always been a topic of discussion, especially among his fans. The former Doctor Who star once shaved his head for a movie role and returned to the show with a completely bald head. This led to the BBC creating a wig made of his own hair to maintain continuity in the show. The wig was quite a hit, and it became a part of Matt's on-screen persona.
It's not uncommon for actors to wear wigs, especially if they have to undergo dramatic hair changes for a role. However, it's still fascinating to know that Matt Smith's iconic hairstyle was once a wig. The BBC's efforts to ensure continuity in the show are commendable, and the wig made for a memorable moment on screen.
It's worth noting that Matt Smith has experimented with different hairstyles over the years, from long locks to short, buzzed hair. Despite this, his fans have always loved him for his unique style and acting skills. It's clear that Matt Smith is not afraid to take risks when it comes to his hair, and his fans are always eager to see what he'll do next.
Discover >> Buffie Carruth: Unveiling the Secrets of Her Net Worth, Husband, and Biography
Unveiling the Mystery of Lily James' Fiancé: Who's the Lucky Person?
Lily James is a talented British actress who has been in the public eye for several years. Recently, there have been rumors circulating that she is engaged to Michael Shuman, a rockstar whom she had been dating for two years. However, it has been reported that the couple has now split, leaving many fans wondering about the status of her engagement.
According to several sources, Lily James and Michael Shuman have broken up, ending their two-year romance. The speculation about their engagement began when Lily was spotted wearing a diamond ring on her left hand, which caused many to believe that the couple had gotten engaged. However, despite the rumors, there has been no confirmation of their engagement from either Lily or Michael.
It is unclear what led to the end of their relationship, but it has been reported that the two remain friends. The news of their split has saddened many fans of the actress, who have been eagerly following her career and personal life.
Despite the breakup, Lily James remains a highly sought-after actress, with many exciting projects in the works. She has always been very private about her personal life, and it is unlikely that she will comment publicly on her relationship status anytime soon. Regardless, her fans will undoubtedly continue to support her no matter what.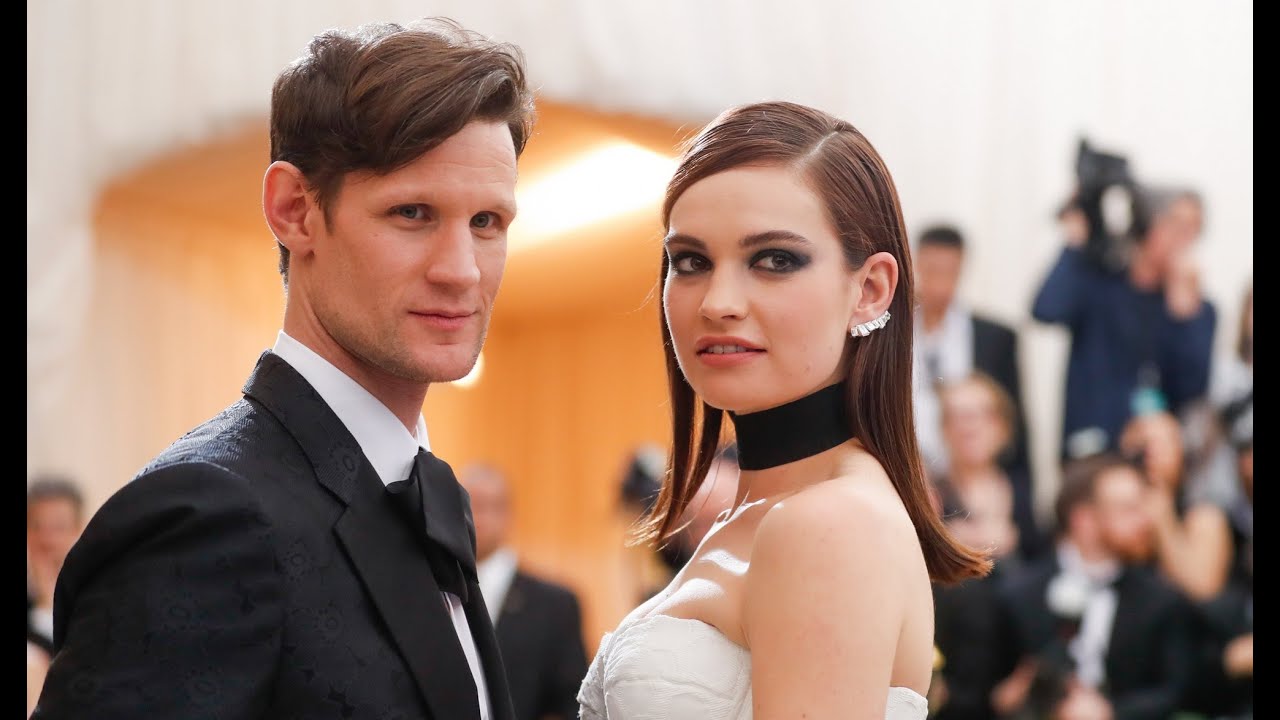 A Look at Lily James' Relationship History
Lily James, the talented British actress, has been in the spotlight for both her on-screen performances and her romantic relationships. One of her most well-known relationships was with actor Matt Smith, who played the eleventh Doctor in the popular British TV series Doctor Who. The couple met in 2014 while working on the set of Pride and Prejudice and Zombies, a comedy-horror film based on the novel by Jane Austen. They were in a relationship for almost five years, from 2014 to 2019.
In 2021, James was seen with a new partner, American musician and songwriter Michael Shuman. Shuman is a member of the popular U.S. rock band, Queens of the Stone Age. The couple has been spotted together on several occasions, and it seems that their relationship is going strong. While James has not yet confirmed the relationship publicly, their appearances together seem to indicate that they are indeed an item.
Despite her high-profile relationships, James has managed to keep her personal life out of the public eye for the most part. She is known for her dedication to her craft and her ability to immerse herself completely in her roles. James is a rising star in the entertainment industry, and it will be interesting to see where her career takes her in the future.
To read >> Jasmine Jordan: From Wealth to Love – Unveiling Her Net Worth and Husband
Matt James' Relationship Status: Did He Pop the Question?
In the finale episode of The Bachelor, Matt James had to choose between his final two contestants, Rachael and Michelle. While Michelle was an amazing option, Matt ultimately decided to give the final rose to Rachael. However, the news of Rachael's past racist actions emerged soon after the finale aired, which left many fans horrified. Even though Matt gave her the final rose, the couple did not get engaged during the show's finale.
It was clear that Matt was having a difficult time making his decision, and he had strong feelings for both women. Ultimately, he realized that he had stronger feelings for Rachael and chose to pursue a relationship with her. However, the revelation of Rachael's past led to the couple's eventual breakup.
While Matt's experience on The Bachelor did not lead to an engagement, he did gain a lot of insight into what he wants in a relationship. He has since been open about his desire to find love and start a family, and fans are excited to see where his journey takes him next.
More to discover
Matt Smith's love life has been a topic of interest for his fans and followers. While rumors about him dating businesswoman Caroline Brady surfaced in 2021, there hasn't been any recent sighting of them together since 2022. As for Lily James, she has been romantically linked with Chris Evans and is currently engaged to actor Michael Shuman. As for Matt's appearance, there have been speculations about him wearing a wig, but nothing has been confirmed. Overall, the personal lives of these celebrities may be fascinating, but it's important to remember that they deserve privacy and respect just like anyone else.