Looking for a love story that defies convention? Look no further than Morticia and Gomez Addams. From their passionate courtship to their unbreakable bond, this couple is the epitome of devotion. But what makes Morticia so drawn to Gomez? And why does Gomez speak so highly of his beloved wife? In this blog post, we'll explore the love story of Morticia and Gomez, from their first kiss to their enduring commitment. So grab a seat and prepare to fall under their spell.
The Truth Behind Gomez and Morticia's Relationship
The love between Gomez and Morticia in The Addams Family has been a subject of curiosity and fascination for many fans. It's clear that the couple is deeply in love, and their bond is a significant factor in making their family stronger. Even when they are not together, they speak highly of each other, and Gomez, in particular, can't resist gushing about his love for Morticia.
Gomez's affection for Morticia is evident in the way he talks about her to others. He takes every opportunity to bring up her name and shower her with compliments. It's almost as if he can't stop himself from expressing his adoration for her. This behavior may seem obsessive to some, but it's clear that Gomez's love for Morticia is genuine and pure.
Despite the fact that they are fictional characters, Gomez and Morticia's love story has captured the hearts of many fans. Their romance is unique, and it's easy to see why people are drawn to it. The way they interact with each other is both passionate and playful, and their love seems to grow stronger with each passing day.
In conclusion, Gomez's love for Morticia is undeniable. He is completely smitten with her and can't resist talking about her to anyone who will listen. Their love story is one of the most iconic in pop culture, and it's easy to see why. The Addams Family is made stronger by their love for each other, and Gomez and Morticia are the perfect example of a couple who are meant to be together forever.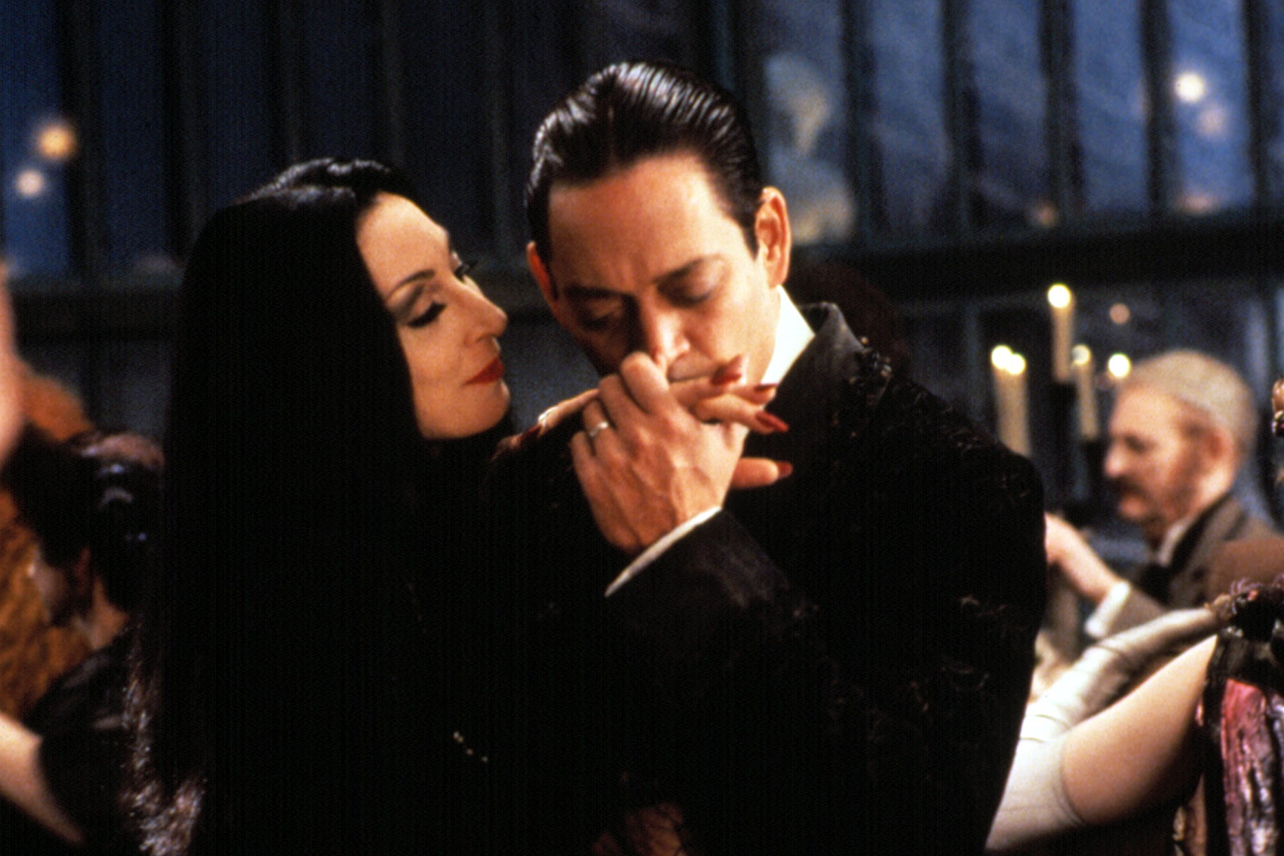 🍿 Must Read What is Gomez saying about Morticia?
The Love Story of Gomez and Morticia: A Tale of Romance and Dark Humor.
The love story of Gomez and Morticia is one that is legendary, and it all started with a chance meeting. Grandmama Addams, the matriarch of the family, decided that it was time for Gomez to settle down and get married. She arranged for her old school friend, Hester Frump, to bring her daughter Ophelia to meet Gomez. Along with Ophelia, Hester also brought Morticia along for the meeting.
As soon as Gomez laid eyes on Morticia, he was instantly smitten. It was love at first sight for him, and he knew that Morticia was the one for him. Despite Hester's attempts to set him up with Ophelia, Gomez was not interested in her and only had eyes for Morticia.
The chemistry between Gomez and Morticia was undeniable, and they quickly fell in love. Their love story was not a conventional one, but it was one that was built on a foundation of mutual respect, understanding, and a shared love for the macabre. Despite their unconventional lifestyle and interests, they were perfect for each other.
Their love story is a testament to the fact that sometimes, love can come from the most unexpected places. Despite the initial intentions of Grandmama and Hester, it was fate that brought Gomez and Morticia together. Their love story is one that has stood the test of time and has become an iconic part of pop culture.
The Mystery of Gomez and Morticia's Affection: Did They Ever Share a Kiss?
Gomez and Morticia Addams set the bar high for on-screen romance as the first TV couple who hinted at having a sex life. Gomez would often shower Morticia with affection, kissing her up and down her arm whenever she spoke French or called him "bubeleh." However, it's interesting to note that he never kissed her on the lips during the show. This might have been a creative decision to maintain the show's PG rating, although it's still unclear why they never shared a lip-lock.
Interestingly, Carolyn Jones, the actress who played Morticia, had to endure two hours of make-up every day to get into character. Her dedication to the role speaks to the show's commitment to detail and bringing the characters to life. Despite the lack of lip-locking, Gomez and Morticia's relationship was still considered groundbreaking for its time, and the show remains a cult classic to this day.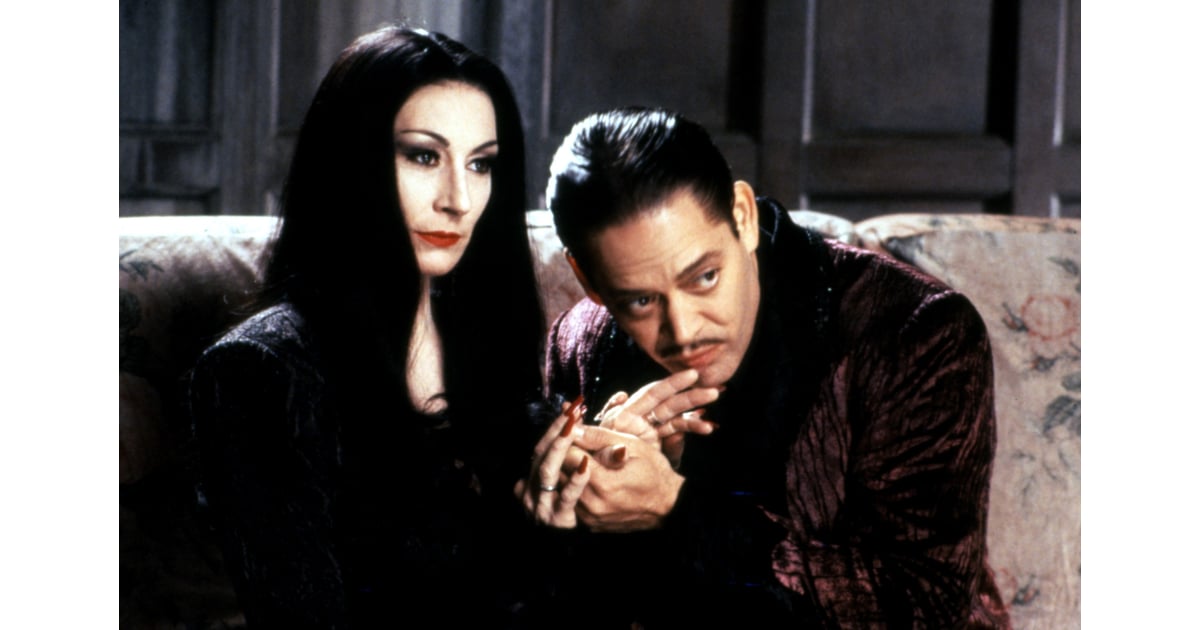 The Monogamy of Gomez and Morticia: A Closer Look
Gomez and Morticia Addams are known for their passionate and unconventional love. Despite their eccentricities, the couple has been known to be monogamous, having stayed devoted to each other for many years. This is evident from the fact that they have raised five children together, and their love has only grown stronger over the years.
Monogamy may seem rare in the society of the Addams family, but this couple's bond is unbreakable. They have always been fiercely loyal to each other, and their love is a testament to what it means to be committed to one's partner. In fact, Gomez's obsession with Morticia is so great that he has even described her as his goddess.
Their relationship is not only built on love, but also on trust and mutual respect. They are each other's confidants, and they share a deep understanding of each other's quirks and eccentricities. Their love is unconventional, but it is also beautiful in its own way.
In conclusion, Gomez and Morticia Addams are a monogamous couple who have raised five children together. They are each other's soulmates, and their love is unbreakable. Despite their eccentricities, their relationship is built on trust, mutual respect, and a deep understanding of each other. They are a testament to what it means to be committed to one's partner, and their love is a beautiful example of how unconventional relationships can be just as fulfilling as traditional ones.
>> Related – Will Selena Gomez documentary be on Netflix?
Analyzing Morticia and Gomez: Are They the Ideal Couple?
When it comes to fictional couples, Morticia and Gomez Addams from the Addams Family franchise are often cited as a prime example of a perfect couple. Whether it's the classic 60s sitcom or the 90s movies, Gomez and Morticia's relationship is one that has stood the test of time. In many ways, they are the epitome of what a loving and committed couple should be.
One of the reasons why Morticia and Gomez are considered the perfect couple is their unwavering love and devotion towards each other. Their relationship is built on mutual respect, trust, and understanding. They are never afraid to express their love for one another, whether through romantic gestures or playful banter.
Another trait that sets Morticia and Gomez apart from other fictional couples is their ability to embrace their quirks and eccentricities. They not only accept each other's unique personalities but celebrate them as well. Their unconventional approach to life and love is what makes them stand out and endears them to audiences.
By following the example set by Morticia and Gomez, real-life couples can learn valuable lessons about how to make love last. Their commitment to each other, their willingness to embrace each other's quirks, and their unwavering love are all qualities that can help any couple strengthen their relationship.
In conclusion, Morticia and Gomez Addams are indeed the perfect couple. Their love for each other is unwavering, and they embrace their unique personalities and quirks. Couples can learn a lot from their example and strive to build a strong, loving, and committed relationship like theirs.
The Fascination between Morticia and Gomez Explained
Morticia Addams is undoubtedly in love with her husband Gomez, and their relationship is anything but ordinary. She is attracted to Gomez because of the deep trust they share, and the openness and honesty that defines their relationship. In addition, their shared passion for life has created a profound connection between them. It's their ability to communicate and express their affection for one another that truly sets them apart from other couples.
Their love is a rare one and it only grows stronger with time. Morticia and Gomez are not afraid to show their love for each other, with grand gestures of affection and devotion. They have a deep understanding of each other's needs, and they work tirelessly to support and encourage one another.
Morticia's attraction to Gomez goes beyond just their shared passion, however. She is also drawn to his unique character and personality. It's no secret that Gomez is a bit eccentric, but that's precisely what Morticia loves about him. She admires his sense of humor, his adventurous spirit, and his unwavering devotion to their family.
In fact, Morticia is so enamored with her husband that she even has a special name for him in French – "Mon Cher." This term of endearment perfectly captures the depth of their love and affection for one another.
Many fans of the Addams Family wonder why Gomez, a character with such a strong Mexican heritage, was chosen to be part of the Addams family. While there is no definitive answer to this question, it's clear that Gomez's cultural background adds an extra layer of complexity and depth to his character. His unique perspective on life and his passion for adventure are undoubtedly shaped by his heritage, making him an even more compelling and fascinating character.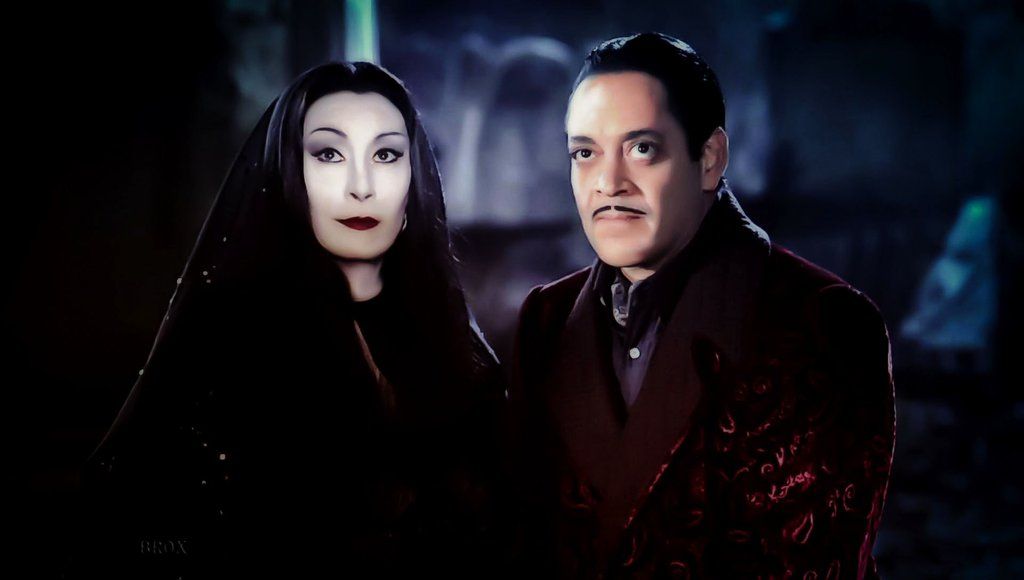 Exploring the French Pet Names Used by Morticia and Gomez in "The Addams Family"
Morticia Addams has always been known for her affectionate and endearing nicknames for her beloved husband, Gomez Addams. One of the pet names that Morticia has for Gomez is "Mon Cherie," which translates to "My Darling" in French. Morticia is known for her romantic and passionate nature, and her use of the French language to call her husband is a testament to this.
Apart from "Mon Cherie," Morticia has other pet names for Gomez that reflect her cultural heritage. "Bubeleh" is a Yiddish term of endearment that she uses for Gomez, which means "Darling." Additionally, she also calls him "Querido," which is Spanish for "Beloved" or "Darling."
Morticia's use of different languages to express her affection for Gomez adds an interesting dimension to their relationship. It shows that their love is not limited by cultural boundaries and that they have a deep understanding and appreciation for each other's heritage. Their love is pure, passionate, and transcends any language barriers.
Overall, Morticia's use of "Mon Cherie" and other pet names for Gomez is a testament to their enduring love and affection for each other. Their relationship is a beautiful example of a loving and devoted couple who appreciate and respect each other's unique qualities and traditions.
Unpacking Gomez Addams' Mexican Heritage
Gomez Addams, the charismatic and eccentric patriarch of the Addams family, is often identified as being of Mexican descent. However, this is a common misconception as Gomez is actually depicted as being of Castilian extraction and Spanish ancestry. The confusion may have arisen due to his dark complexion, thick mustache, and penchant for smoking cigars, which are often stereotypically associated with Latin American cultures.
His Spanish heritage is first mentioned in the episode "Art and the Addams Family" on December 18, 1964, where Gomez proudly proclaims his "ancestral land" to be Spain. Morticia, his beloved wife, also refers to him as a "mad Castilian," further emphasizing his Spanish roots. It is worth noting that Castile is a historical region in Spain, and its people are known as Castilians.
While Gomez's ethnicity may not be Mexican, it is important to recognize and celebrate the diversity of cultures and backgrounds represented in popular media. The Addams family, as a whole, is a unique and unconventional representation of a family unit, and their diverse cultural backgrounds only add to their charm and appeal.
More to discover
it's evident that Morticia and Gomez's love for each other is the foundation of the Addams Family. Their unconventional and passionate relationship has been a topic of fascination for fans for decades. Despite their quirks and oddities, they remain committed to each other and their family. It's clear that Morticia's attraction to Gomez is based on his confidence and charm, which she finds irresistible. Gomez, on the other hand, is constantly enamored by Morticia's beauty and intelligence. Together, they make the perfect couple, and their monogamous relationship is a testament to their unwavering love for each other. Even in different languages, Morticia calls Gomez "Mon Cher" in French, which translates to "My dear." And while Gomez's Mexican heritage may be unconventional for some, it only adds to the uniqueness of their relationship. Ultimately, it's their love and devotion to each other that make Morticia and Gomez the epitome of a perfect couple.