Are you a fan of the iconic film "The Wolf of Wall Street"? If so, you might be surprised to know that it's actually based on a true story. In fact, the main character of the film, Jordan Belfort, wrote a memoir of the same name detailing his rise and fall on Wall Street. But is everything depicted in the film accurate? And what happened to the real Jordan Belfort? Keep reading to find out the answers to these questions and more.
The Authenticity of "Wolf of Wall Street" Unveiled.
"The Wolf of Wall Street" is not just a fictional movie, but it is based on a true story. The main character of the movie, Jordan Belfort, is a real person, and the movie is based on his memoir with the same name. After serving time in prison for various fraudulent activities and other wrongdoings, Belfort decided to write a book about his experiences, which ultimately became the basis for the movie.
Belfort's memoir detailed his rise to power in the world of finance and his eventual downfall. The movie adaptation, directed by Martin Scorsese and starring Leonardo DiCaprio, portrays Belfort's life in a highly dramatized and entertaining way. However, it still manages to capture the essence of the real events that took place.
The story of "The Wolf of Wall Street" serves as a cautionary tale about the dangers of greed and corruption in the financial industry. Despite the fact that it is based on a true story, the events depicted in the movie should not be taken as a celebration of Belfort's actions, but rather as a warning about the consequences of unethical behavior in the world of finance.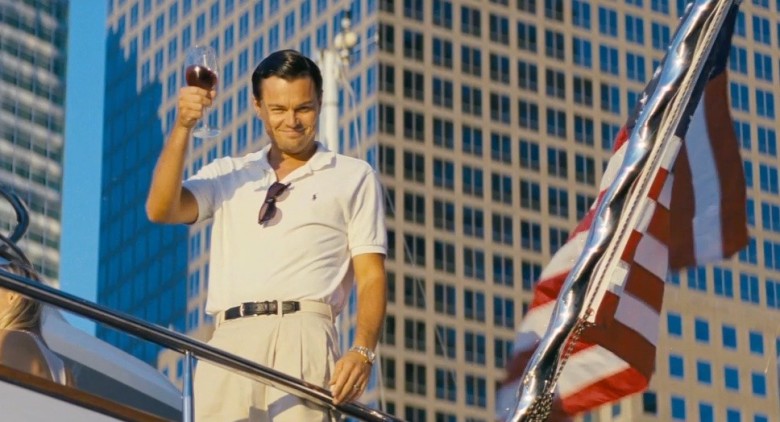 🍿 Must Read Who was the duchess in Wolf of Wall Street?
Debunking the Myth: The Truth Behind Jordan Belfort's Portrayal in The Wolf of Wall Street.
The character of Jordan Belfort portrayed by Leonardo DiCaprio in the movie "Wolf of Wall Street" is based on the real-life Jordan Belfort. The film is an adaptation of Belfort's memoir of the same name, which he wrote while serving time in prison for financial crimes. While the movie takes some liberties with the timeline and events, the overall story of Belfort and his brokerage firm Stratton Oakmont is true to life. Belfort's firm was involved in various illegal activities, including defrauding shareholders and manipulating the stock of multiple companies.
Belfort's character in the movie is portrayed as a charismatic and cunning individual who is always one step ahead of the authorities. While some may argue that the portrayal is exaggerated, Belfort's real-life persona was not too different. He was known for his extravagant lifestyle, which included drugs, sex, and parties. He was also infamous for his sales techniques, which involved using high-pressure tactics to convince people to invest in his firm.
Overall, the portrayal of Jordan Belfort in "Wolf of Wall Street" is accurate in terms of his character and activities. The movie highlights the darker side of Wall Street and the consequences of greed and corruption.
The Current Net Worth of Jordan Belfort: What Does He Have Now?
Jordan Belfort's net worth is estimated to be $115 million US dollars, and he is considered to be one of the most successful American entrepreneurs, speakers, and authors. He was also a former stockbroker who gained notoriety for his fraudulent activities while working on Wall Street. In 2007, Belfort published his memoir "The Wolf of Wall Street," which chronicled his rise and fall in the financial world. The book was later adapted into a film with the same name, directed by Martin Scorsese and starring Leonardo DiCaprio as Belfort.
Despite his criminal past, Belfort has managed to build a successful career as a motivational speaker and consultant, sharing his story and teaching others how to avoid the mistakes he made. He has also written several other books on sales and entrepreneurship, including "Way of the Wolf" and "The Art of Selling."
Belfort's net worth has been the subject of some controversy, with some sources claiming that it is much higher than $115 million. However, it is difficult to determine his exact wealth, as much of it is likely tied up in investments and other assets. Regardless of his net worth, Belfort's story serves as a cautionary tale about the dangers of greed and the importance of ethical behavior in the financial industry.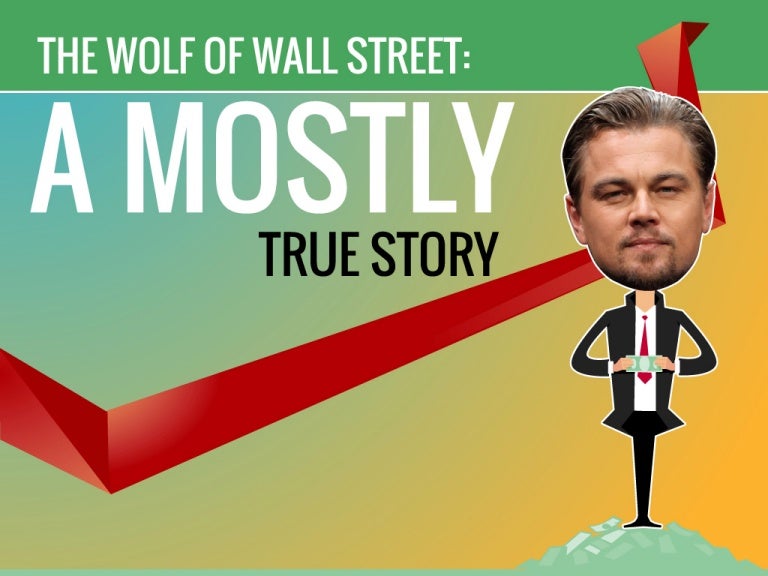 The True Identity of Wall Street's Predators.
The world of finance is not just about trading stocks and making profits. Sometimes, it's also about deceit, fraud, and corruption. The movie "The Wolf of Wall Street" portrays the story of Jordan Belfort, a former stockbroker who defrauded investors out of millions of dollars. However, the real "wolves" of Wall Street are not just limited to Belfort. In fact, in 2016, the US Department of Justice uncovered a multi-billion-dollar corruption scandal that involved two individuals, Riza Aziz and Jho Low. The DoJ claimed that Aziz, who was the producer of the movie, had financed the film with money embezzled from a Malaysian government-owned company called 1MDB. This revelation was shocking, as it highlighted the extent of corruption that exists within the finance industry. It also raises questions about the true cost of making a movie and the sources of funding behind it. The case of Aziz and Low serves as a reminder that the wolves of Wall Street are not just individuals like Jordan Belfort, but also those who operate behind the scenes, using their wealth and power to manipulate the system for their own gain.
>> Related – Is Hills Have Eyes Based on a true story?
The FBI's Run-in with Jordan Belfort: Was the Wolf of Wall Street Caught?
Jordan Belfort, the former stockbroker whose life inspired the movie "The Wolf of Wall Street," did get caught by the FBI for his involvement in securities fraud and money laundering. After spending a few weeks in rehab, he returned home, but his freedom was short-lived. The FBI arrested him a few months later, and he was indicted on 27 counts of money laundering and securities fraud.
Belfort's firm, Stratton Oakmont, was responsible for bilking over 1,500 individual investors out of a staggering $200 million. His crimes were severe, and he eventually pleaded guilty to them. However, he was able to strike a deal with the authorities by agreeing to cooperate with them and testify against his fellow executives.
Belfort's cooperation with the authorities could have led to a reduced sentence, but he violated the terms of his plea agreement by continuing to run a business while he was out on bail. As a result, he was sentenced to 22 months in federal prison. Nevertheless, he was released after only 22 months on the condition that he pay back $110 million in restitution to his victims.
In conclusion, Jordan Belfort did get caught by the FBI for his fraudulent activities, and he paid a hefty price for his crimes. While he may have been able to reduce his sentence by cooperating with the authorities, his continued illegal activities resulted in a longer prison term and a substantial restitution payment.
Uncovering the Truth: Did Donnie Betray Jordan?
In the movie "The Wolf of Wall Street," one of the most significant events that lead to the downfall of Jordan Belfort is Donnie Azoff's betrayal. Donnie, portrayed by Jonah Hill, goes to the FBI with a business card to rat out Jordan for his illegal dealings. He does this to appeal for a lighter sentence for himself. Donnie's betrayal was a turning point in the story, and it was a significant blow to Jordan, who trusted him like a brother.
Jordan, played by Leonardo DiCaprio, is arrested and taken in for his breach in agreement with the FBI. He had promised to cooperate with the agency and give them information about his illegal dealings. Instead, Jordan continued to conduct illegal activities, and Donnie's actions led to his downfall. It is worth noting that while the movie dramatizes some events for entertainment purposes, this part of the story is based on real events that happened in Jordan Belfort's life.
In real life, Donnie Azoff's real name is Danny Porush. He did indeed cooperate with the FBI and provided them with information about Jordan's illegal dealings. However, Porush didn't do it for a lighter sentence. Instead, he did it to protect himself and his family from the consequences of Jordan's actions. Regardless of the motivations behind his actions, Porush's cooperation with the FBI played a crucial role in Jordan Belfort's arrest and conviction.
In conclusion, Donnie's betrayal is a significant event in "The Wolf of Wall Street," and it accurately portrays the real events that happened in Jordan Belfort's life. The betrayal of a trusted friend and colleague is a common theme in many true crime stories, and it adds to the drama and suspense of the movie. Donnie's actions led to Jordan's arrest and conviction, and they serve as a cautionary tale for those who engage in illegal activities.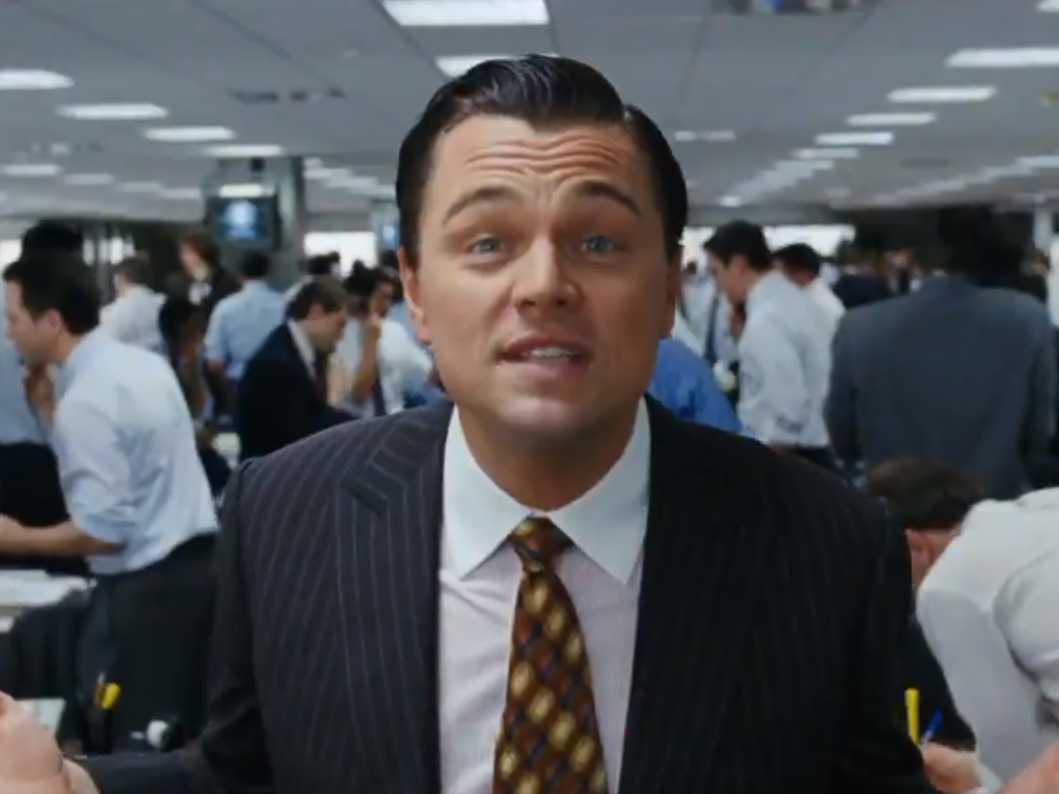 The Mystery Surrounding the Fate of Jordan Belfort's Yacht: Did it Sink?
Jordan Belfort's yacht, Nadine, was a 167-foot luxury vessel that he purchased for $700,000. However, in June 1996, the yacht encountered a severe storm in the Mediterranean Sea. Despite the efforts of the crew, the yacht started taking on water and eventually sank at dawn in over 1000m of water just 20 miles from the coast of Sardinia. Fortunately, everyone aboard was taken off by helicopter, and there were no casualties.
The incident received a lot of media attention, and there were many questions about what caused the yacht to sink. Some speculated that the yacht was not properly maintained, while others pointed to the severe weather conditions. However, Captain Mark Elliott was roundly congratulated for his handling of the incident.
Despite the loss of his yacht, Belfort's financial troubles were far from over. He was still facing numerous lawsuits and investigations, and his assets were being seized by the government. It is estimated that Belfort lost over $100 million in the aftermath of his illegal activities on Wall Street.
In conclusion, the sinking of Jordan Belfort's yacht, Nadine, was a significant event in his tumultuous life. While no one was hurt in the incident, it was a stark reminder of the consequences of Belfort's actions. Despite his wealth and success, Belfort's reckless behavior ultimately led to his downfall.
The Misfortunes of Jordan Belfort: A Tale of Financial Loss.
Jordan Belfort's financial downfall has been well-documented, and many have wondered whether he eventually lost all his money. The answer is not straightforward, as Belfort's financial situation has been a rollercoaster ride. At the height of his success, he was worth millions of dollars, but his fraudulent activities eventually caught up with him.
Belfort was convicted of securities fraud and money laundering in 1999, and he was ordered to pay restitution of $110 million to his victims. He spent 22 months in prison and was released in 2005. By that time, his net worth had dwindled significantly, and he was left with debts that he couldn't repay.
In an attempt to get a fresh start, Belfort filed for bankruptcy in 2008, claiming that he owed more than $100 million to creditors. However, some have accused him of using the bankruptcy as a way to avoid paying his debts. Nevertheless, it's clear that Belfort's financial situation took a massive hit in the aftermath of his conviction.
Today, it's difficult to know exactly how much money Jordan Belfort has. Some estimates put his net worth at zero, while others suggest that he has managed to rebuild some of his wealth through speaking engagements and book deals. However, it's safe to say that he will never regain the level of financial success that he enjoyed during his days as the "Wolf of Wall Street."
More to discover
the question of whether "The Wolf of Wall Street" is based on a true story has been answered. Jordan Belfort, the real-life protagonist of the film, wrote a memoir detailing his experiences in the world of finance, which served as the basis for the movie. Despite the glamorous lifestyle depicted in the film, Belfort's actions ultimately caught up with him, resulting in prison time and financial ruin. Nevertheless, his story has been immortalized on the big screen and continues to captivate audiences. As for Belfort's current net worth, it remains a topic of speculation, but his legacy as one of the real wolves of Wall Street lives on.