Are you a fan of the Tron movie franchise? If so, you'll be excited to hear that the long-awaited Tron 3 movie, also known as Tron: Ares, is finally happening! After years of uncertainty, Jared Leto and Joachim Rønning are set to lead the project, which has been in the works for quite some time. Fans have been eagerly waiting to find out who will be returning for this highly anticipated sequel, including whether Cillian Murphy or Garrett Hedlund will be back. Additionally, many have been wondering why there hasn't been a Tron: Legacy sequel until now. So, let's dive into the details and answer some of your burning questions about Tron 3!
The Future of Tron: Is a Third Movie in the Works?
Tron fans can finally rejoice as the much-awaited Tron 3 movie, also known as Tron: Ares, is officially happening. The project had been in limbo for years, leaving fans wondering if they would ever see a sequel to the cult classic Tron: Legacy. However, the wait is finally over, and the project is set to be helmed by Jared Leto and Joachim Rønning. The two have been working tirelessly to bring the film to life, and their efforts have finally paid off. While details about the plot are scarce, fans can expect a continuation of the story from the previous two movies. With the project finally moving forward, fans can look forward to more updates on the cast, crew, and release date in the near future.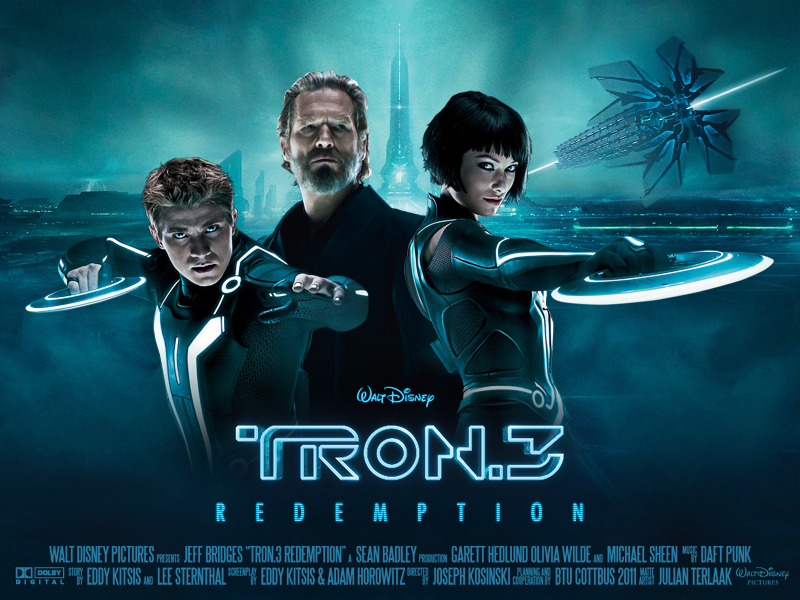 🍿 Must Read Is Uncharted available to stream?
Cillian Murphy's Appearance in Tron 3: What Are the Chances?
Cillian Murphy's involvement in Tron 3 has been a topic of discussion among fans of the franchise for quite some time now. His brief appearance in Tron: Legacy as Edward Dillinger Jr. left a lasting impression on the audience, and many have been wondering if he will return for the third installment of the series.
Back in 2014, Bruce Boxleitner, who played Alan Bradley/Tron in the original Tron film and its sequel, hinted at Murphy's future involvement in Tron 3. According to Boxleitner, Murphy's cameo in Tron: Legacy was not unscripted, and the fact that such a well-known actor was cast in a minor role suggests that he may have a bigger part to play in the future of the franchise.
While there has been no official confirmation of Murphy's involvement in Tron 3, his performance in Tron: Legacy and his status as a respected actor in the industry make him a strong candidate for a role in the upcoming film. Fans of the franchise are eagerly waiting for any news or updates regarding the cast and crew of Tron 3, and Murphy's potential involvement is definitely a topic of interest.
Exploring the Possibility of Garrett Hedlund's Return in Tron 3
Garrett Hedlund, who played the protagonist Sam Flynn in TRON: Legacy, has not been confirmed to appear in TRON 3. Neither has Olivia Wilde, who played the character Quorra. Fans of the franchise have been eagerly waiting for a third installment since TRON: Legacy's release in 2010. However, the absence of any official confirmation about the cast has left them wondering about the future of the franchise.
It is worth noting that Hedlund has expressed his interest in returning to the role of Sam Flynn in the past. In a 2017 interview, he said, "I've certainly been told by people involved with [TRON 3] that it's happening and it's going to be happening sooner rather than later." However, since then, no official announcement has been made about his involvement in the project.
Similarly, Olivia Wilde's involvement in TRON 3 is uncertain. Wilde has not commented on the matter, and there has been no official word from Disney or the filmmakers about her reprising her role as Quorra.
It is possible that the filmmakers are keeping the casting details under wraps to generate buzz and anticipation among fans. However, until there is an official announcement, it is uncertain whether Hedlund and Wilde will be part of a new TRON movie.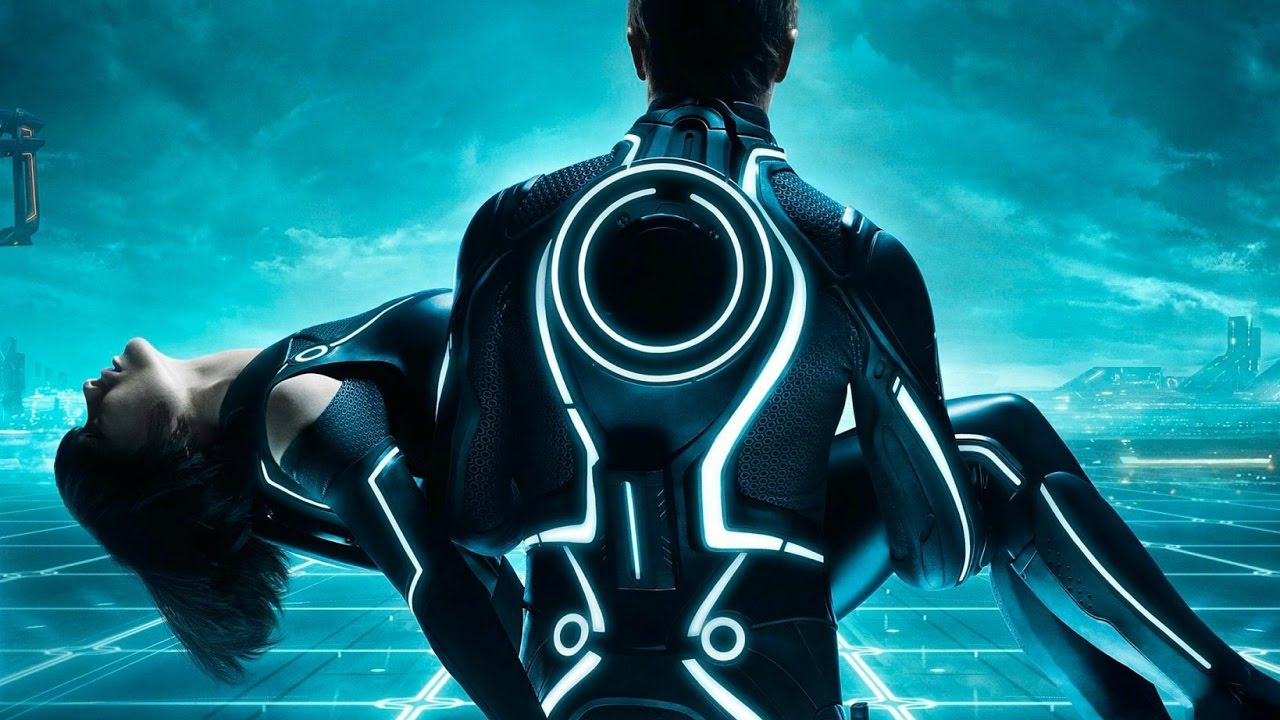 The Absence of a Tron: Legacy Sequel- An Exploration into the Reasons Behind It.
Many fans of the Tron franchise were left disappointed when there was no news of a sequel to the 2010 blockbuster, Tron: Legacy, despite the film ending with a cliffhanger. In the following years, speculation grew as to why there was no follow-up movie. However, in 2015, Olivia Wilde (who played Quorra in the film) and Garrett Hedlund (who played Sam Flynn) confirmed that the sequel had been scrapped. The reason behind this was reportedly due to the underwhelming box office performance of Disney's Tomorrowland.
However, in 2017, director Joseph Kosinski provided fans with a glimmer of hope. He revealed that the sequel was not entirely scrapped, but that production had been paused to re-evaluate the direction of the franchise. Kosinski had previously mentioned that he had plans for a third Tron movie, and while he did not confirm his involvement in the project, he did confirm that the movie was still in development.
Fans of the franchise were relieved to hear that the sequel was still a possibility, and Kosinski's comments have sparked renewed interest and speculation among fans. With the advancements in technology and the growing popularity of the sci-fi genre, there is no doubt that a new Tron movie would be well-received by audiences. The question remains, however, who will direct the third installment, and will it live up to the expectations set by its predecessors? Only time will tell.
>> Related – Is Frozen 3 going to come out in 2023?
The Latest Buzz: Are We Getting a Brand-New Tron Film?
Exciting news for Tron fans as Disney announces a sequel to the popular franchise, Tron: Ares, is in the works. Even more thrilling is the news that Oscar-winning actor and musician, Jared Leto, is set to star in the upcoming film.
While there is no official release date yet, it is speculated that Tron: Ares will hit theaters in either 2024 or 2025. This gives fans plenty of time to speculate and theorize about what the new movie will bring to the table.
Tron: Ares will pick up where the previous film, Tron: Legacy, left off, following the story of Sam Flynn and his journey in the digital world. The film is expected to bring back elements of the original Tron film from 1982, while also incorporating new and exciting elements to keep the franchise fresh.
It's important to note that Tron: Ares is not the only Disney film Leto is set to star in. He is also slated to star in Young Woman and the Sea, a biopic about the life of author and conservationist, Sylvia Earle.
As for Tron: Ares, it remains to be seen who else will join Leto in the cast and who will direct the film. However, with Leto's talent and the anticipation surrounding the film, it's safe to say that Tron: Ares is shaping up to be an exciting addition to the Tron franchise.
Speculations Surrounding Tron 3's Possible Director
After much anticipation and speculation, it has been confirmed that "Tron 3" is indeed in the works at Disney. The news was reported by The Hollywood Reporter, which revealed that Joachim Rønning is currently in negotiations to direct the highly anticipated sequel. Rønning is no stranger to the Disney universe, having previously directed "Pirates of the Caribbean: Dead Men Tell No Tales" for the studio. With his experience in working with Disney, Rønning is sure to bring a unique perspective to the Tron franchise. Fans of the Tron series have been eagerly waiting for news on the next installment, and this announcement is sure to generate a lot of excitement. As we await further updates on the project, it's safe to say that expectations are high for what Rønning will bring to the table as director of "Tron 3."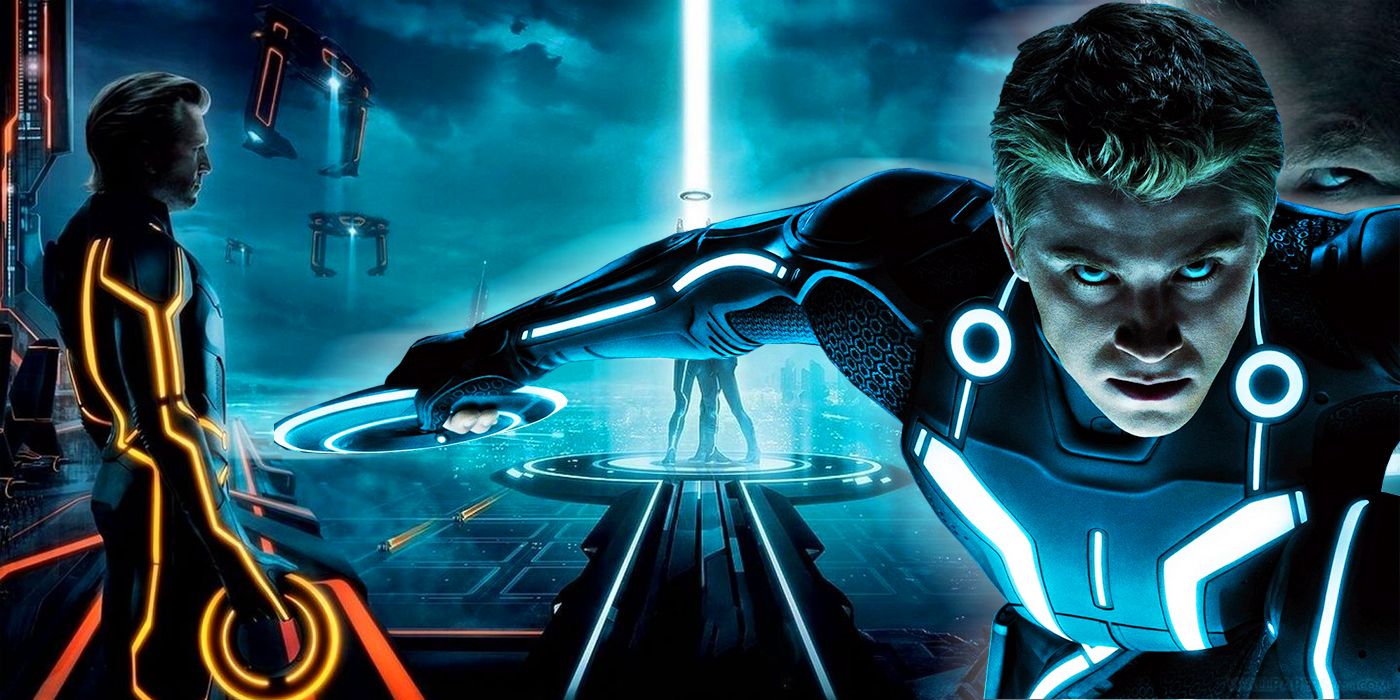 The Fate of Flynn in TRON: Does He Make It Out Alive?
In the Tron franchise, Kevin Flynn is a central character who has played a significant role in the story's development. As the Vice President of Creative Development at ENCOM, he created the game TRON, which became the company's flagship game, and helped make them the largest video game company in the world. However, in the 2010 sequel, Tron: Legacy, Flynn's character is reported to have died.
Despite his apparent death, fans have been speculating about whether Flynn will be making a comeback in the upcoming Tron 3 movie. However, it is unclear whether the character will be brought back in some form or whether his death will be a part of the storyline. It is also uncertain whether Jeff Bridges will reprise his role as Kevin Flynn, given that he is now 71 years old.
Regardless of his fate in the upcoming movie, Kevin Flynn's character remains one of the most iconic and memorable parts of the Tron franchise. His legacy as a pioneer in the video game industry and his courage and bravery inside the Computer World have left a lasting impact on fans of the franchise.
The Power Rankings: Ranking the Most Powerful Characters in TRON
In the TRON universe, Rinzler is considered to be the strongest character due to his exceptional combat skills and his role as Clu's primary enforcer. He is known to be an elite combatant in all games in the Grid and possesses incredible strength, agility, and speed. Rinzler's unique abilities make him a formidable opponent, and his ruthless nature only adds to his strength.
One of the most notable things about Rinzler is his proficiency in using his iconic weapon, the Identity Disc. He wields it with incredible precision, and his mastery of the weapon is unmatched by any other character in the TRON universe. His deadly accuracy and ability to throw multiple discs at once make him a force to be reckoned with.
Despite his impressive abilities, Rinzler's past as Tron is still a significant part of his character. As Tron, he was one of the most respected and powerful characters in the Grid, but was ultimately reprogrammed by Clu, leading to his transformation into Rinzler. However, even with his altered identity, Rinzler's strength and combat skills remain unmatched.
In conclusion, Rinzler's exceptional combat skills and deadly accuracy with his Identity Disc make him the strongest character in the TRON universe. His role as Clu's primary enforcer only adds to his ferocity and makes him a formidable opponent.
More to discover
after years of speculation, it is official that Tron 3, or Tron: Ares, is finally moving forward. Fans of the franchise can look forward to seeing Jared Leto and Joachim Rønning take on the project, after working tirelessly to bring it to life. While there were concerns over the potential involvement of Cillian Murphy and Garrett Hedlund, it seems that the new movie will be taking a different direction. It's exciting news for Tron enthusiasts and we can't wait to see what Jared and Joachim have in store for us. Stay tuned for more updates on the release date and further details about the upcoming Tron movie.