Are you looking for a thrilling crime drama with a comedic twist? Look no further than Dead End, the new Polish series on Netflix. This six-episode limited series follows a father and daughter who unwittingly become entangled in a bank robbery after a rideshare mix-up. Along the way, they stumble upon a handgun and a sack of two million stolen zlotys. But what happens when the robbers come looking for their loot? And where was this heart-racing series filmed? We've got all the details you need to know.
A Quick Overview of Dead End – The Polish Thriller on Netflix
Dead End is a gripping Polish series on Netflix that follows the story of a father and daughter who become unwilling participants in a bank robbery. The six-episode limited series takes viewers on a thrilling ride as the duo inadvertently switch vehicles with a bank robber after using a rideshare app. The father, who is a widower, and his teenage daughter then find themselves in possession of a handgun and a bag containing two million stolen zlotys. As they try to figure out what to do, they get caught up in a dangerous game of cat and mouse with the police and the robbers.
The premise of Dead End is certainly intriguing and offers a fresh take on the classic heist genre. The series is full of twists and turns that will keep viewers on the edge of their seats throughout its six episodes. It is a story of survival, family, and the lengths people will go to protect their loved ones.
For fans of international crime dramas, Dead End is a must-watch. It offers a unique perspective on the genre and showcases the talent of Polish filmmakers and actors. With its fast-paced plot and well-developed characters, Dead End is a series that will leave viewers wanting more.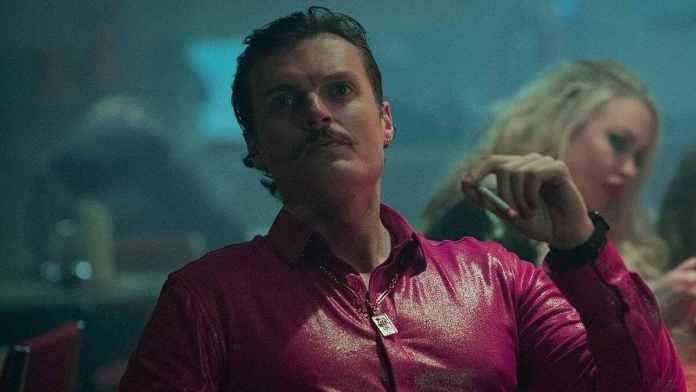 🍿 Must Read Is season 2 of All of Us Are Dead coming?
Unraveling the Mystery: How Many Episodes Does Dead End Have?
Dead End is a short and sweet series on Netflix, as it consists of only six half-hour episodes. Despite its brevity, the show manages to deliver on both laughs and drama, making it an enjoyable watch. As the series progresses, viewers are treated to flashbacks that reveal more about the characters' backstories, adding depth to the overall story. The simplicity of the show's concept is one of its strengths, allowing the characters and their interactions to take center stage. With just the right amount of episodes, Dead End doesn't overstay its welcome, leaving viewers satisfied with the story's conclusion.
Discovering the Filming Location of Dead End: A Fascinating Insight.
Dead End is a horror movie that was shot in 2002 in Los Angeles County, California. The movie was directed by Jean-Baptiste Andrea and Fabrice Canepa. The film is a low-budget horror movie that has gained a cult following since its release. The movie is known for its creepy atmosphere and its twist ending.
The location of the filming plays a crucial role in the overall feel of the movie. The wooded areas and winding roads of Los Angeles County add to the eerie ambiance of the film. The setting is a character in itself, as it sets the tone for the suspenseful events that take place throughout the movie.
The use of practical effects also adds to the realism of the film. The filmmakers utilized real locations and practical effects to create a sense of dread and tension throughout the movie. The film's budget constraints actually worked in the filmmakers' favor, as it forced them to be creative with their resources.
In conclusion, Dead End was filmed in Los Angeles County, California in 2002. The film's use of practical effects and real locations adds to its overall sense of realism and suspense. The location plays a crucial role in setting the tone for the film, and the low-budget constraints forced the filmmakers to be creative with their resources. The end result is a cult classic horror movie that is still discussed and celebrated by horror fans today.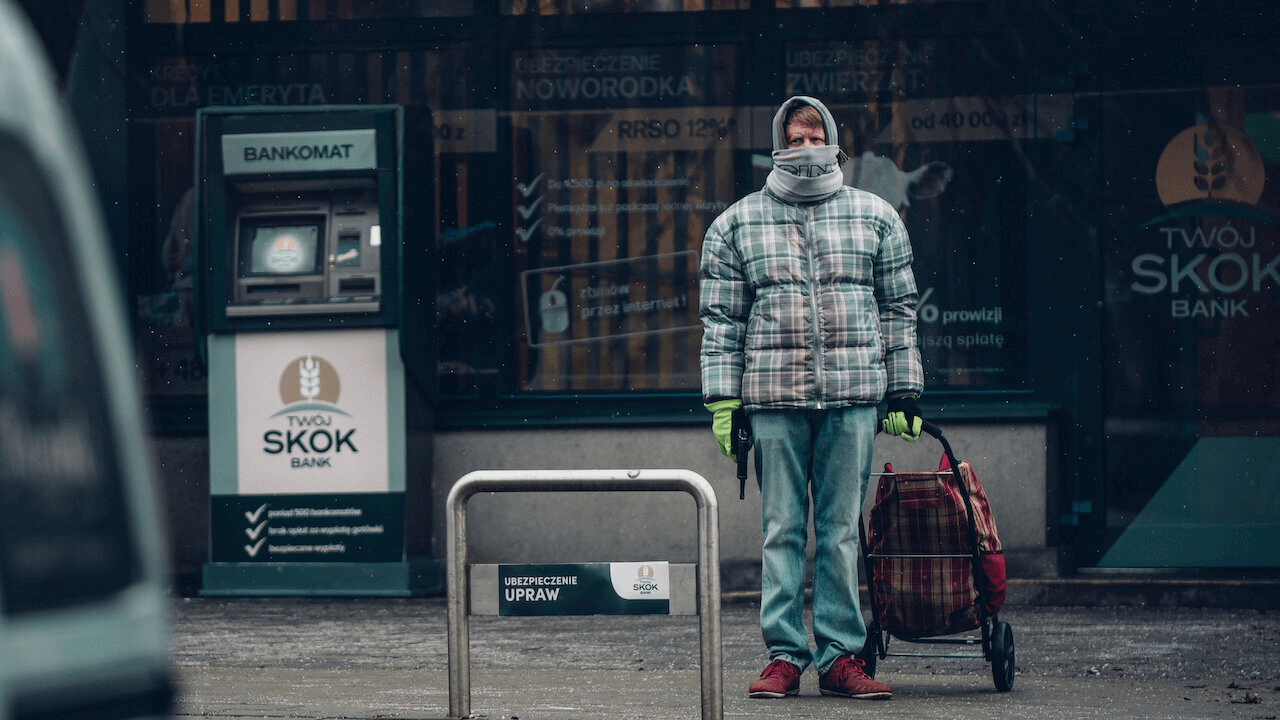 Exploring the Latest Addition to Netflix's Comedy Lineup – The Hilarious Polish Production
If you're looking for some fresh and exciting content to add to your Netflix queue, then you'll definitely want to keep an eye out for the upcoming series Dead End. This Polish Netflix original is set to be a dark comedy, which follows a group of young people who find themselves trapped together in a small town. The show is directed by Grzegorz Jaroszuk and Jakub Piatek, with a screenplay written by the talented Dorota Trzaska.
Dead End is set to be the fifth Polish original series to be released on Netflix in 2022, and is sure to be a hit with audiences both in Poland and around the world. With a talented cast and crew, intriguing premise, and a unique blend of humor and drama, this show is definitely one to watch. So if you're a fan of Polish cinema or just looking for something new to add to your watchlist, be sure to check out Dead End when it drops on Netflix.
>> Related – What was the point of The Watcher on Netflix?
Uncovering the Mystery of the Polish Detective Series on Netflix.
If you're a fan of mystery and thriller shows, then you might want to check out the Polish detective show on Netflix, The Woods. Based on the bestselling novel of the same name by Harlan Coben, this miniseries is sure to keep you on the edge of your seat. The show premiered on Netflix on June 12, 2020, and is the second Polish-language series produced for the streaming platform, following 1983.
The Woods follows the story of prosecutor Paweł Kopiński, who is still struggling to come to terms with the disappearance of his sister 25 years ago. However, when the body of a boy who went missing in the same woods as his sister is found, Paweł decides to reopen the case and find out what really happened. As he delves deeper into the mystery, he uncovers a web of secrets and lies that threaten to destroy everything he holds dear.
With just six episodes, The Woods is a thrilling and fast-paced miniseries that will keep you hooked from start to finish. And with its stunning cinematography and haunting soundtrack, it's no wonder that it has already garnered critical acclaim. So why not give it a watch and see for yourself what all the fuss is about?
Exploring Dead End: A Guide to the Show's Seasons.
Dead End is a Polish series that premiered on Netflix in 2020. The show revolves around the murder of a young woman named Kamila and the subsequent investigation to find her killer. The story follows two detectives, Helena and Piotr, as they navigate through a web of lies and secrets to uncover the truth.
Dead End consists of only one season with eight episodes, all of which are available to stream on Netflix. Each episode is approximately 45 minutes long, giving viewers plenty of time to become invested in the characters and the mystery surrounding Kamila's death.
One of the most interesting characters on the show is Norma, a 17-year-old autistic Pakistani-American girl. Norma is portrayed as being very socially anxious and tends to dread social interaction. She is obsessed with all things related to Pauline Phoenix and has been shown to have panic attacks when overwhelmed. Despite her challenges, Norma provides a unique perspective on the investigation and helps to uncover key clues that ultimately lead to solving the case.
While the show has received positive reviews from viewers and critics alike, it was unfortunately cancelled after just one season. Despite this, Dead End remains a compelling and thrilling watch for anyone interested in crime dramas and mysteries.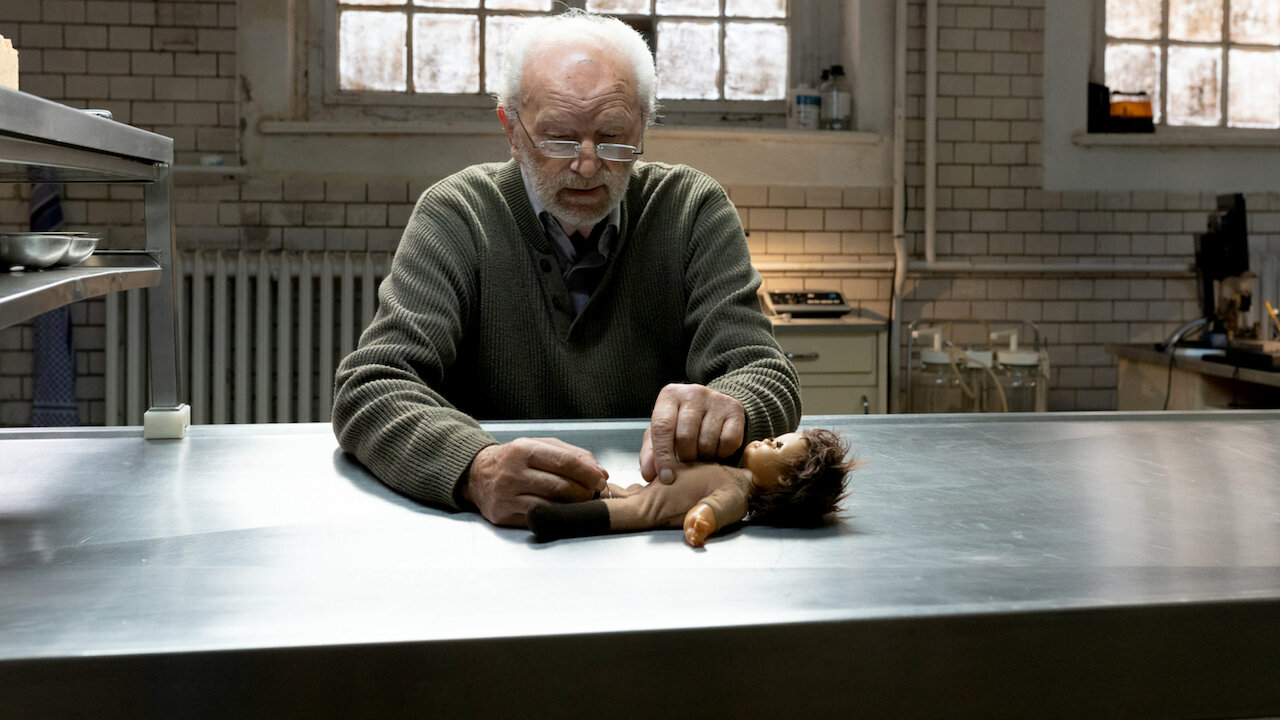 Unraveling the Mysterious Conclusion of Dead End
The ending of Dead End on Netflix has left many viewers confused and debating its meaning. The whole series revolves around the family being trapped in limbo, and in the final episode, they finally confront their demons and accept their fate. Andrea's vision of Limbo is portrayed as a realm that is part in the physical world and part in the afterlife. The family is seen walking down a hallway and then disappearing, indicating that they have finally been released from their limbo state.
The interpretation of the ending is up for debate, and some viewers believe that the disappearance of the family signifies their death and their acceptance of it. Others, however, argue that it represents the family breaking free from their limbo state and moving on to the afterlife. The ambiguity of the ending has left many fans puzzled and wanting more answers.
Overall, Dead End's ending is thought-provoking and leaves a lasting impression on viewers. It's a conclusion that is sure to spark debates and discussions amongst fans for some time to come.
The Reasons Behind the Cancellation of Dead End – Explained.
The Polish series Dead End: Paranormal Park made its debut on Netflix in June 2022, and within a few months, the second season of the show, comprising 10 episodes, was also released. However, despite being a thrilling and engaging watch, the show failed to grab the attention of subscribers, which ultimately led to its cancellation. After airing a total of 20 episodes, the streaming giant decided to pull the plug on the series. It's hard to pinpoint the exact reason for its cancellation as Netflix is known for being tight-lipped when it comes to discussing viewership numbers. Nonetheless, it's safe to assume that the show's inability to gather a substantial fanbase was the main reason behind its untimely end. Despite its intriguing storyline and talented cast, it seems like Dead End was not able to make a significant impact on the platform, leading to its cancellation.
More to discover
Dead End is a thrilling six-episode Polish limited series on Netflix that tells the story of a father and daughter who stumble upon a handgun and stolen money after using a rideshare app. The series is set against the backdrop of a gritty and intriguing world filled with danger and suspense. Dead End was filmed in Poland, and its stunning locations add to the show's overall appeal. The series has only one season, but it is packed with action and suspense from beginning to end. While the show's ending was satisfying, many fans were disappointed when Dead End was cancelled, leaving them wanting more. If you're looking for an exciting and binge-worthy Polish series, Dead End on Netflix is definitely worth checking out.