Attention Peacemaker fans! Peacemaker season 2 is confirmed by James Gunn himself! Despite the lack of updates, it has been revealed that HBO Max renewed the show for a second season even before the first one concluded. So, how long do we have to wait for it? Will John Cena be back? Does Vigilante have powers? Keep reading to find out all the exciting details.
The Future of Peacemaker: Is There a Chance for Season 2?
Peacemaker, the DC Comics-inspired series, has generated a lot of buzz since its debut, leaving fans wondering if there will be a season 2. Despite a lack of official updates, James Gunn, the show's creator, has confirmed that Peacemaker season 2 is still in the works. In fact, even before the first season concluded, HBO Max had already renewed the show for a second season. This is a testament to the show's popularity and the confidence that the network has in it. While an exact release date for Peacemaker season 2 has not been announced yet, fans can rest assured that it is definitely happening.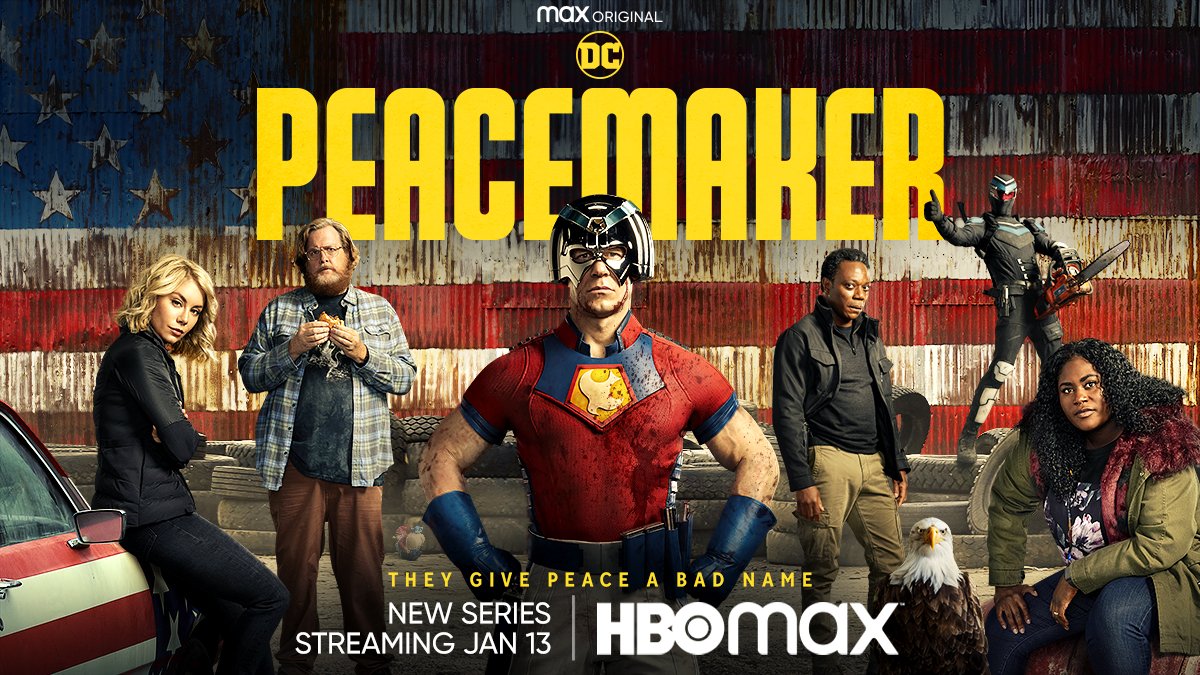 🍿 Must Read Will there be a season 2 of That 90s Show?
When Can We Expect Peacemaker Season 2?
The wait for Peacemaker season 2 has just begun, and it might be a long one. With Waller and Creature Commandos coming before the official start of the Legacy series, it's unlikely that we'll see Peacemaker return before late 2024 at the earliest. This means that fans of the series will have to exercise patience while waiting for the release of the next season.
Since the release of Peacemaker season 1, fans have been eagerly waiting for news about the second season. Although it's still too early to know the exact timeline, it's safe to say that the wait will be worth it. The series has received critical acclaim and has become a fan favorite, making it highly likely that it will return for another season.
While waiting for the next season, fans can still enjoy the first season, which introduced us to the Peacemaker character, played by John Cena. The show is a blend of action, humor, and drama that kept viewers entertained throughout the season. The show also introduced us to other characters, such as Vigilante, who has become a fan favorite.
Overall, the wait for Peacemaker season 2 might be a long one, but it's sure to be worth it. Fans can look forward to more action, humor, and drama in the next season. In the meantime, they can enjoy the first season and speculate about what's to come.
Is John Cena Set to Make a Comeback in Peacemaker Season 2?
The Peacemaker season 1 has been a massive hit, and fans are already eagerly waiting for the next season. One of the most pressing questions on everyone's mind is whether or not John Cena will be returning for Peacemaker season 2. Well, the good news is that John Cena will indeed be back as the titular character in the upcoming season.
Creator James Gunn has been tight-lipped about the plot and details of the second season, but he has confirmed that John Cena will be reprising his role as Peacemaker. Cena's performance as the egotistical and violent antihero was widely praised by fans and critics alike, and it's no surprise that his return has been confirmed.
Peacemaker season 2 release date has not yet been announced, but given the success of the first season, fans can expect it to come out sooner rather than later. It's safe to say that the second season will be just as action-packed and hilarious as the first, with John Cena once again taking center stage.
In conclusion, fans of the show can rest easy knowing that John Cena will be returning for Peacemaker season 2. While we don't know much about what the upcoming season will entail, we can be sure that it will be worth the wait. Keep an eye out for more news about the release date and plot as they become available.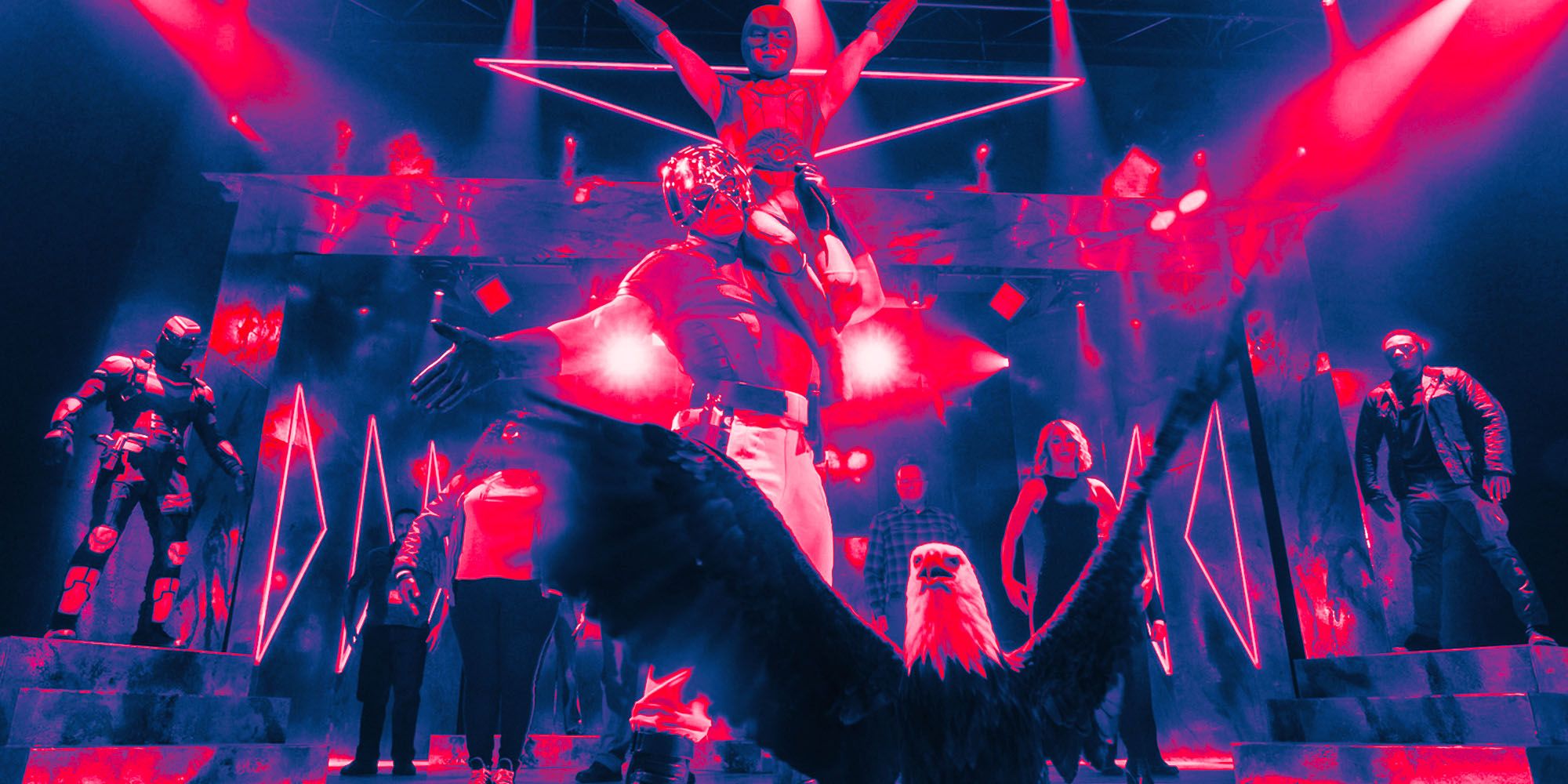 The Expected Number of Seasons for Peacemaker: What Fans Can Anticipate.
James Gunn's Peacemaker made his debut in The Suicide Squad as an anti-hero willing to do whatever it takes to maintain peace, even if it means taking innocent lives. However, fans have been left wondering how long they will get to see John Cena's character in action. The good news is that there is more to come from the character as HBO Max has ordered a Peacemaker series. The upcoming series will consist of eight episodes, all written by James Gunn, and will see Cena reprise his role as the titular character.
The news of Peacemaker getting his own series was met with excitement from fans of The Suicide Squad, who were eager to see more of the unpredictable and morally ambiguous character. The show will follow the character's journey after the events of The Suicide Squad, but details of the plot are yet to be revealed.
The decision to give Peacemaker his own series shows the confidence that both HBO Max and James Gunn have in the character and John Cena's portrayal of him. It also proves the popularity of the character, despite his questionable actions in the film. Fans can expect to see more of Peacemaker's dark humor, brutal fights, and unique brand of justice in the upcoming series.
>> Related – What attacks Peacemaker in episode 1?
Unleashing the truth behind vigilantes' abilities.
Vigilante is a character that has undergone different versions over the years, and not all of them have superhuman powers. However, all of them have shown exceptional skills in armed and unarmed combat, including the use of the lasso which is a nod to the original cowboy version.
In one version of Vigilante, named Adrian Chase, he possesses superhuman healing abilities that are similar to that of Wolverine's. He is able to recover from nearly any injury, making him a formidable opponent in battles. This power gives him an edge over his enemies, allowing him to take risks that others cannot.
In conclusion, while not all versions of Vigilante have superhuman abilities, his exceptional combat skills and healing powers make him a force to be reckoned with. Vigilante has proven to be an interesting character throughout the different versions, and his unique set of skills and abilities keep fans entertained and excited for more.
Unveiling the Truth: Can Peacemaker Really Use Superpowers?
Peacemaker, portrayed brilliantly by John Cena in the eponymous series, is a character that is devoid of any supernatural abilities. Unlike many comic book characters who possess extraordinary powers, Peacemaker's skills are grounded in his training and experience as a soldier. He is more like Batman, relying on his gadgets and weapons to aid him in his fight against crime. Peacemaker's past and upbringing have also played a significant role in shaping his character, much like Batman. However, the similarities between the two characters end there.
While Batman is driven by a desire to fight crime and avenge his parents' murder, Peacemaker's motivations are less clear-cut. He is a complex character with a morally ambiguous perspective on the world. He is willing to do whatever it takes to achieve peace, even if it means using violent and extreme measures. Peacemaker's lack of supernatural powers makes him a more relatable and grounded character, which adds to the show's appeal.
In the series, Peacemaker is shown to be highly skilled in hand-to-hand combat and proficient with all kinds of weapons. He is also highly intelligent and an expert in tactics and strategy. These qualities make him a formidable opponent to anyone who crosses his path. Peacemaker's unique set of skills and complex character make him an intriguing and captivating character to watch on screen.

Vigilante: An Original Superhero or Just a Deadpool Imitation?
Vigilante, the newest character in Peacemaker, has been drawing comparisons to the Marvel character Deadpool for his humor and irreverence. However, despite some similarities, Vigilante offers a deeper commentary on vigilantism and justice. He is not just a carbon copy of Deadpool, but a unique character with his own backstory and motivations.
In the first three episodes of Peacemaker, Vigilante is portrayed as a reckless and impulsive character who enjoys violence and has a penchant for one-liners. However, as the series progresses, we start to see that there is more to him than meets the eye. He has a tragic past that has led him to become a vigilante, and his actions are motivated by a desire for justice.
Furthermore, Vigilante's humor is not just there for cheap laughs. It serves as a commentary on the absurdity of vigilantism and the flawed justice system. He uses humor to point out the flaws in the system and to highlight the hypocrisy of those who claim to be upholding the law.
So while Vigilante may share some similarities with Deadpool, he is far from being a rip-off. He is a complex and multi-dimensional character who offers a unique perspective on vigilantism and justice. With the way his character is developing, it will be interesting to see how he fits into the larger narrative of Peacemaker and how his story will unfold in future seasons.
The Reason Behind Vigilante's Mask
In the world of Peacemaker, the use of masks is a common sight. The police officers use them to keep their identity safe from the criminals they are trying to catch. They wear masks not just to conceal their identity, but also to avoid potential retribution from their targets. The vigilantes, on the other hand, have a different reason for wearing masks. They want to keep their loved ones safe from any harm that may come their way because of their vigilantism.
Vigilante, one of the characters in Peacemaker, is no exception to this. He wears a mask not just to conceal his identity but also to protect his family and friends from any potential danger. His mask serves as a symbol of the sacrifices he has made to protect his loved ones.
Moreover, wearing a mask also helps Vigilante maintain a sense of anonymity. It allows him to carry out his vigilante activities without fear of being recognized or caught. In this sense, the mask acts as a tool for him to maintain a sense of freedom to act as he sees fit, without worrying about the consequences.
In conclusion, the use of masks in Peacemaker serves different purposes for different characters. For Vigilante, it is a symbol of his sacrifices and a tool for anonymity. It is clear that the masks play an important role in the show, giving the characters a sense of protection and freedom to act as they see fit.
More to discover
fans of Peacemaker can rejoice as James Gunn has confirmed that season 2 is still happening, despite a lack of recent updates. HBO Max had already renewed it for a second season before season 1 had even concluded. So, while we may not know exactly when season 2 will drop, we can rest assured that it's on the way. Additionally, viewers can expect John Cena to reprise his role as the titular character. As for the number of series, that remains to be seen. And while Vigilante may not have actual powers, his abilities and actions have drawn comparisons to Marvel's Deadpool. Finally, Vigilante wears a mask to protect his identity and keep his loved ones safe. So, stay tuned for more information on Peacemaker season 2.