Are you a fan of the popular love team Liza Soberano and Enrique Gil? Have you ever wondered how they met and when they started dating? In this blog post, we'll explore their love story and answer some burning questions such as: How old was Liza Soberano when she dated Enrique? Who are the past girlfriends of Enrique Gil? And, how old is Enrique Gil now? So sit tight and let's dive into the fascinating world of LizQuen!
The Age Gap: Liza Soberano and Enrique Gil's Relationship Timeline
Liza Soberano, one of the most beautiful and talented actresses in the Philippines, has been in a romantic relationship with Enrique Gil, her on-screen partner, for quite some time now. However, many people are still curious about how their relationship started and how old they were when they first started dating. According to Liza, they were already together in 2015, but she was only 16 years old at that time, which is quite young to have a boyfriend. This statement proves that their relationship has been going strong for several years now, despite their young age when they first started dating.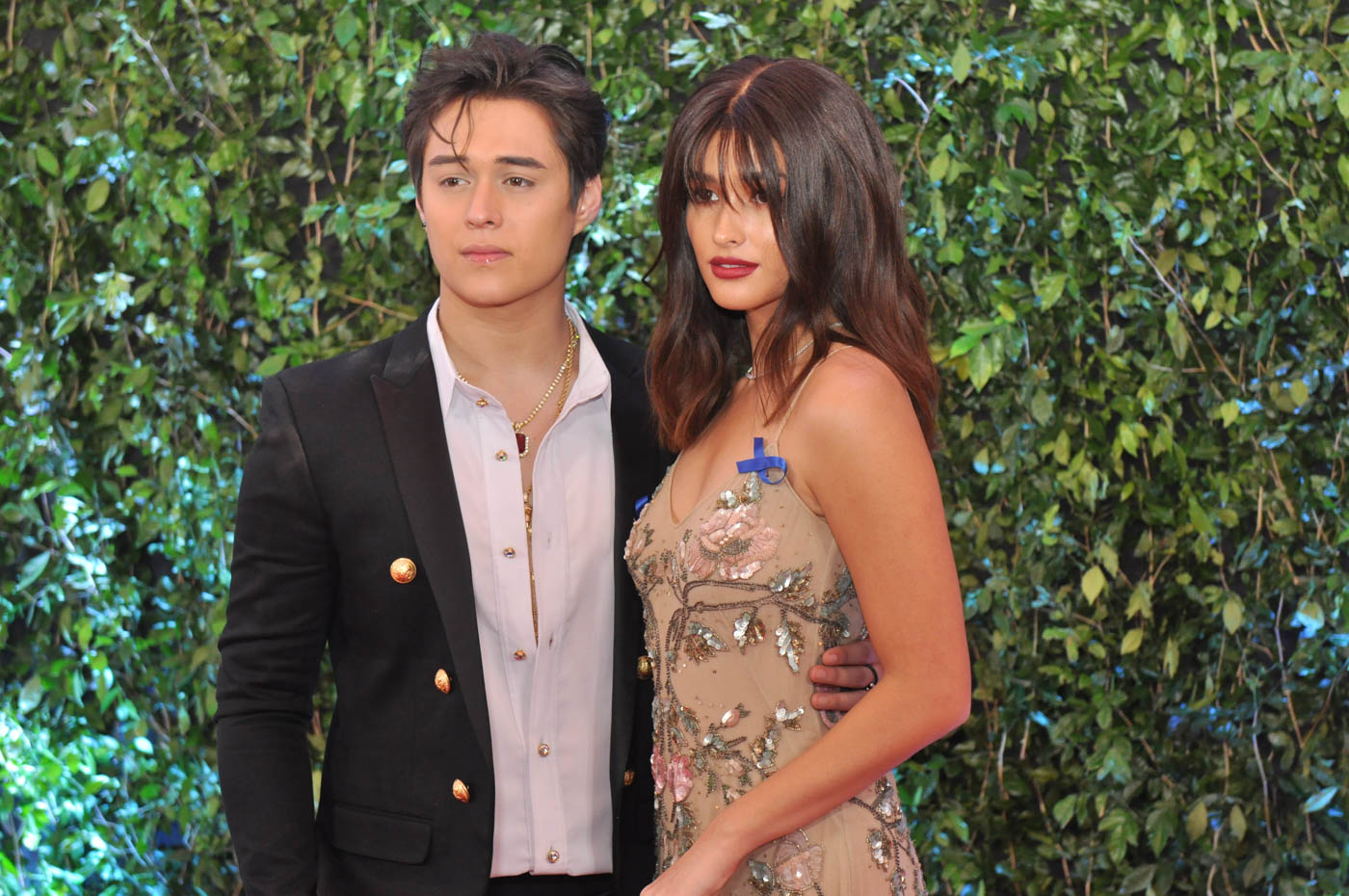 🍿 Must Read What are the ages of all the madrigals?
The Love Story of Liza and Enrique: A Tale of How They Found Each Other.
Enrique Gil and Liza Soberano's love story started on the set of the ABS-CBN TV series Forevermore, where they both played the main roles. The show was a massive hit and helped launch their careers as two of the most sought-after actors in the Philippines. Enrique played the role of Alexander "Xander" Grande III, a rebellious teenager who was sent to work in a strawberry farm in La Presa, where he met Agnes, played by Liza Soberano. The chemistry between the two was undeniable, and fans fell in love with their on-screen romance.
Off-screen, Enrique and Liza also hit it off and became good friends. They spent a lot of time together on and off the set, and their friendship eventually blossomed into a romantic relationship. They were both relatively new to the entertainment industry, and their chemistry on and off-screen made them one of the most popular love teams in the Philippines.
Enrique and Liza's love story started on the set of Forevermore, but it didn't end there. They went on to star in several movies and TV shows together, including Dolce Amore, Everyday I Love You, and Alone/Together. Their on-screen and off-screen chemistry continued to captivate audiences, making them one of the most beloved celebrity couples in the Philippines.
Enrique Gil's Dating History: A Look at his Past Relationships
Enrique Gil, one of the most sought-after actors of his generation, has had a few romantic relationships in the past. Coleen Garcia, who also starred in the hit series Good Vibes with Gil, was his girlfriend for a year from 2010 to 2011. However, the relationship did not last long, and the two eventually went their separate ways.
In 2014, Enrique Gil began dating his frequent on-screen partner, Liza Soberano. The couple made their relationship public in February 2019, but they had been together since October 24, 2014. Fans of the couple even unofficially named a star after them in 2016, showing their unwavering support for the pair.
Despite being in the public eye, Enrique Gil and Liza Soberano have managed to keep their relationship strong and healthy. They have become one of the most popular celebrity couples in the Philippines, and their fans are always eager to know more about their love story.
Enrique Gil's past relationships may have been short-lived, but his current relationship with Liza Soberano seems to be going strong. The couple is often seen together both on and off-screen, and their chemistry is undeniable. It's no wonder that they have become one of the most beloved and admired celebrity couples in the Philippines.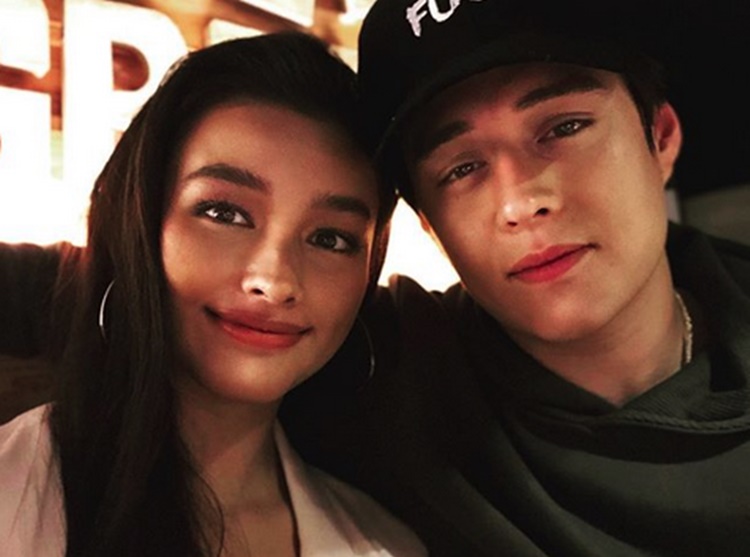 Enrique Gil's Current Age: A Quick Update.
Enrique Gil, the popular Filipino actor, was born on March 30, 1992, which makes him 29 years old as of 2021. He started his career in the entertainment industry at a very young age and has come a long way since then. Gil's career took off after he starred in the hit television series, "Forevermore," alongside Liza Soberano, who is also his rumored girlfriend.
Before his breakthrough role in "Forevermore," Enrique appeared in various television shows and films. His acting skills and charming personality earned him a massive following, and he quickly became one of the most sought-after actors in the Philippines. Aside from acting, Enrique is also a talented dancer and has showcased his skills in several music videos and live performances.
Enrique's success in the entertainment industry has led him to work on various projects, including movies, television shows, and endorsements. He has starred in films such as "My Ex and Whys," "Seven Sundays," and "Alone/Together." In addition, he has been the face of several brands, including Bench, CloseUp, and Globe Telecom.
Overall, Enrique Gil's career has been nothing short of impressive. At the age of 29, he has already achieved so much and has become a household name in the Philippines. He continues to work hard and inspire his fans with his talent and dedication to his craft.
>> Related – Did Ashton Kutcher date Mila Kunis when she was 14?
The Age of Anna When She Crossed Paths with Enrique
Anna Kournikova was 21 years old when she first met Enrique Iglesias in December 2001. The two met on the set of the singer's 'Escape' music video, where Kournikova played his love interest. At the time, Kournikova was already a well-known Russian tennis player and model, while Iglesias was an established Latin pop star. Despite their different backgrounds, the chemistry between the two was evident, and they began dating soon after meeting on set.
It's interesting to note that the 'Escape' music video, where the two first met, was a huge success and helped propel Iglesias' career even further. The video features the singer and Kournikova as lovers on the run, with plenty of action-packed scenes and romance. The video's success also helped cement Kournikova's status as a sex symbol, and she continued to model and act in various projects after her appearance in the music video.
Looking back, it's clear that the meeting between Kournikova and Iglesias on the set of 'Escape' was a pivotal moment in both their lives. Not only did it lead to a long-lasting relationship, but it also helped launch Kournikova's acting career and solidify Iglesias' status as one of the biggest pop stars in the world.
Unveiling Enrique Iglesias' Spouse: Who is She?
Enrique Iglesias, the renowned Spanish singer, songwriter, record producer, composer, and actor, has been in a long-term relationship with former professional tennis player Anna Kournikova. The couple has been together since 2001 and has three children together. Despite being together for almost two decades, they have kept their relationship relatively private and low-key.
Anna Kournikova, who was born in Russia, is famous for her tennis career and modeling work. She retired from tennis at a young age due to injuries but continued to be a prominent figure in the entertainment industry. She met Enrique Iglesias on the set of his music video "Escape" in 2001, and they have been together ever since.
The couple has three children together. In December 2017, they welcomed twins, a boy named Nicholas and a girl named Lucy. In January 2020, they announced the birth of their third child, a daughter named Mary. Despite being together for almost two decades and having children together, Enrique and Anna have never tied the knot. They have kept their relationship private, and it is not clear if they have any plans to get married in the future.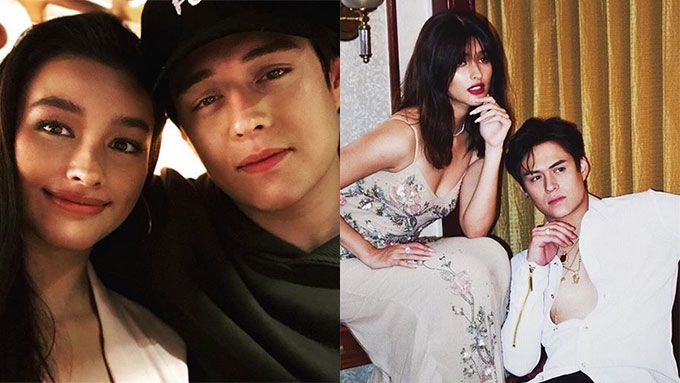 Did Anna Kournikova and Julio Iglesias ever cross paths?
Julio Iglesias, the Spanish singer, revealed that he has never met his son Enrique's longtime girlfriend and partner, Anna Kournikova. In an interview, Julio stated that his wife, kids, and his brothers have met Anna, but he has never been introduced to her. He added that it is not easy to meet Enrique as he is always traveling around the world. Despite not meeting Anna, Julio approves of his son's choice of partner. He further added that his kids are independent, and he is happy with their choices. Julio's revelation about not meeting Anna has sparked curiosity among the media and the public. However, he seems to have a good relationship with his son and his family, despite the distance and busy schedules.
Enrique Iglesias and Anna Kournikova Still Together? Discover Their Marital Status.
Enrique Iglesias and Anna Kournikova have been in a committed relationship for over two decades, and have welcomed three children together. However, the couple has never tied the knot. Despite this, their love for each other has remained strong and they have kept their relationship out of the public eye for the most part.
Although the couple is known for keeping their personal life private, they occasionally share rare glimpses of their family life on social media. Fans have been able to catch a few glimpses of their beautiful family over the years, but for the most part, Enrique and Anna have kept their relationship and family life away from the public eye.
Despite the fact that they have never officially married, Enrique and Anna's love story is a testament to the idea that love and commitment can exist without a formal marriage contract. Their long-lasting relationship and the beautiful family they have built together is a testament to their deep love and dedication to each other.
More to discover
Liza Soberano and Enrique Gil have been together since 2015, when Liza was only 16 years old. They met through work and have been inseparable ever since. Although Enrique has had past girlfriends, Liza is the one who has captured his heart. Currently, Enrique is 29 years old, and he continues to be committed to Liza. On the other hand, Enrique Iglesias is married to Anna Kournikova, and they have been together for years. It is unclear whether Anna has met Enrique's father, Julio Iglesias, but one thing is for sure: Enrique and Anna are still happily married.