Are you excited for the upcoming Sing 2 movie? Get ready to meet some new characters! This star-studded sequel features voices of popular celebrities such as Bono, Halsey, and Pharrell Williams. Bobby Cannavale, Letitia Wright, Chelsea Peretti, and Eric André also join the cast to voice the new characters. But wait, who are these new characters? And what about the old ones? Don't worry, we've got you covered. Let's dive into the world of Sing 2 and explore all the exciting characters, including the beloved Gunter and the mysterious ice cream guy.
Meet the Fresh Faces in Sing 2!
Sing 2 promises to introduce us to a whole new set of characters voiced by some of the biggest names in the entertainment industry. Bobby Cannavale, known for his roles in "Boardwalk Empire" and "Ant-Man," lends his voice to a new character in the movie. The legendary U2 frontman, Bono, joins the star-studded cast and is sure to make a lasting impression. Another musician who has lent his voice to the movie is Pharrell Williams, who is known for his hit songs like "Happy" and "Blurred Lines."
Singer-songwriter Halsey, who has made waves with her music and activism, also joins the cast of Sing 2. Meanwhile, Letitia Wright, who rose to fame with her role as Shuri in the Marvel Cinematic Universe, is set to voice a new character in the movie. Fans of comedian Chelsea Peretti will be thrilled to know that she has also lent her voice to the movie.
Lastly, Eric André, known for his roles in "The Eric André Show" and "Man Seeking Woman," is another new addition to the cast of Sing 2. With such a talented line-up of voice actors, it's clear that Sing 2 is set to be an entertaining and memorable movie.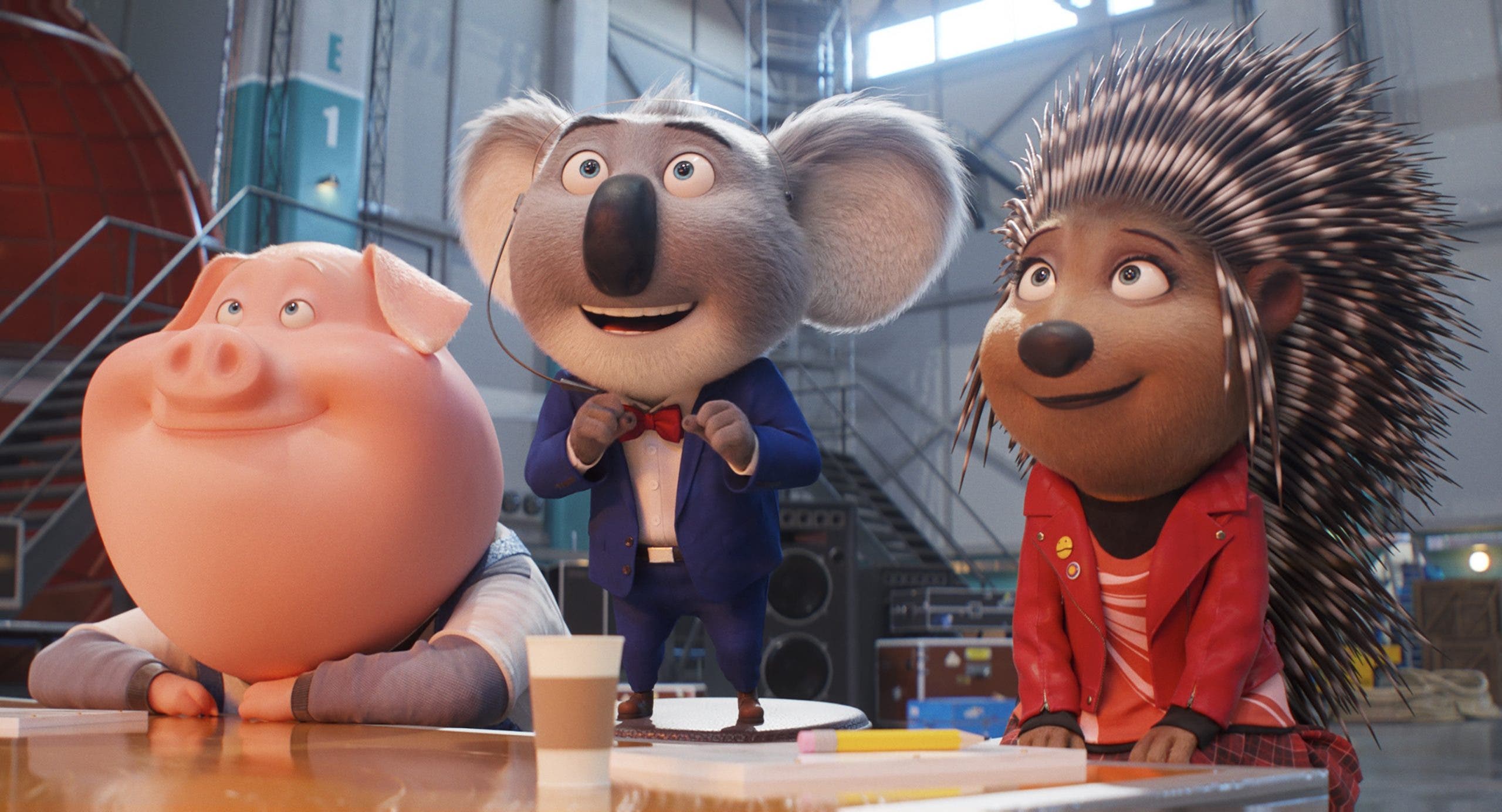 🍿 Must Read Who does Selena Gomez play in Sing 2?
Meet the New Cast Member of Sing 2!
Letitia Wright, the famous British actress, plays the role of Nooshy in Sing 2. Nooshy is a street-dancing Canada lynx, and Letitia has lent her voice to bring this new character to life. Known for her outstanding performance as Shuri in the Marvel Cinematic Universe's Black Panther, Letitia Wright has become a household name in the entertainment industry. Her role as Shuri has earned her critical acclaim and numerous accolades.
Apart from Black Panther and Sing 2, Letitia has also appeared in several other movies and TV shows, including Top Boy, Humans, and Black Mirror. Her incredible acting skills and versatility have earned her a massive fan following worldwide. Fans of the actress are eagerly waiting to see her reprise her role as Shuri in the upcoming Black Panther sequel, Black Panther: Wakanda Forever.
As Nooshy, Letitia brings a unique charm and energy to the film, and her street-dancing skills are sure to impress the audience. Nooshy's character is expected to have a significant impact on the plot of Sing 2, and Letitia's portrayal of the character is sure to leave a lasting impression on viewers.
Discover the Cast of Sing 2 – Who are the Main Characters?
Sing 2, the highly anticipated sequel to the 2016 animated musical comedy, is set to hit theaters later this year. The movie promises to introduce us to a host of new characters, including Meena, voiced by the talented Tori Kelly. Meena is a shy and talented elephant who dreams of being a singer, but struggles with stage fright.
In Sing 2, we also meet Alfonso, an elephant and ice cream vendor voiced by the multi-talented Pharrell Williams. Meena has a crush on Alfonso, which adds an interesting dynamic to the story. The two characters have a sweet and innocent relationship that is sure to pull at our heartstrings.
Meena and Alfonso are just two of the many new characters we'll be introduced to in Sing 2. As we follow their journey to stardom, we're sure to fall in love with each and every one of them. With a star-studded cast and a heartwarming story, Sing 2 is sure to be a hit with audiences of all ages.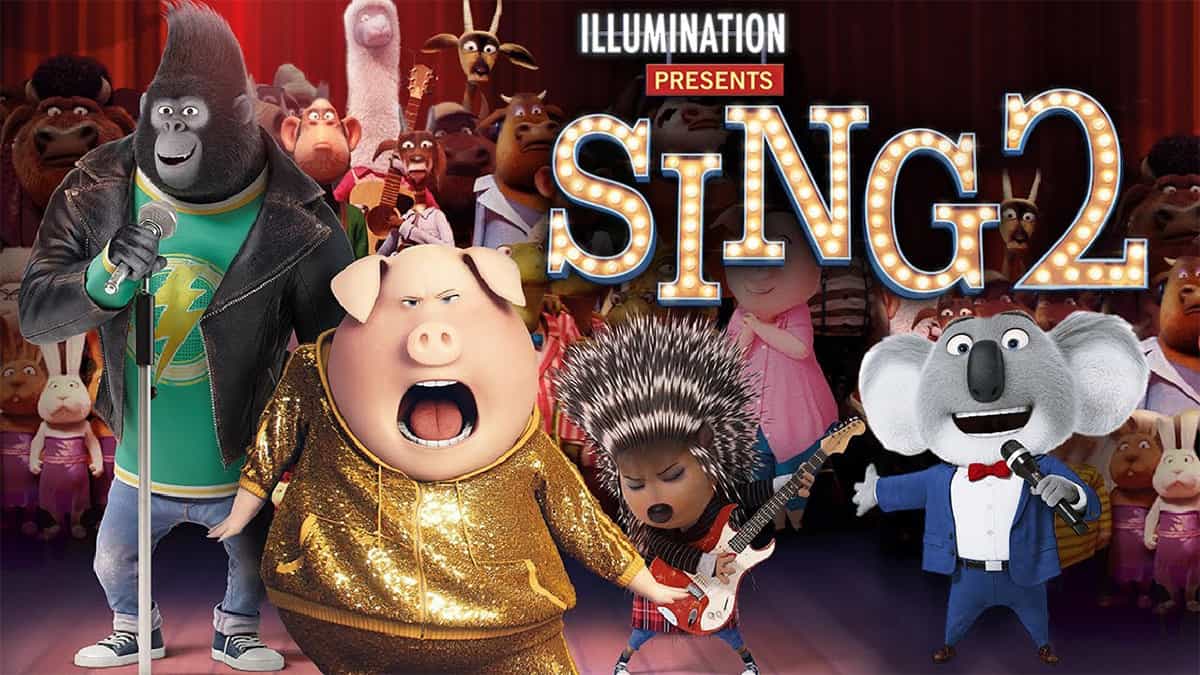 The Mystery of the Ice Cream Vendor in Sing 2.
In the movie Sing 2, there is a character who plays a vital role in the plot but is not voiced by any celebrity. This character is the ice cream guy who appears to be a minor character but has a significant impact on the storyline. Interestingly, Ariana Grande, who is known for her iconic voice and music, did not lend her voice to any of the characters in the movie, but her song was used in one of the scenes. This shows the versatility of the movie and the way it has incorporated different elements to create a wholesome experience for the audience. The ice cream guy, although not a celebrity voice, adds to the overall charm of the movie and helps in bringing the story to life. It is a testament to the creativity of the filmmakers and how they have used various characters to make the movie a success.
>> Related – Who is the gorillas voice in Sing?
The Absence of Eddie in Sing 2: Understanding the Reason Behind It.
In the first installment of Sing, John C. Reilly voiced the character of Eddie, a sheep who had a fondness for rock music. Fans of the movie were disappointed to find out that Eddie would not be returning in Sing 2. The reason behind this decision was speculated to be the busy schedules of the voice actors. John C. Reilly, who played Eddie's voice, and Seth MacFarlane, who voiced the character of Mike, were probably too busy to be a part of Sing 2. While this news was a bummer for fans who loved Eddie's character, the sequel promises to introduce some exciting new characters that will keep the audience entertained.
Does Tom Holland appear in the upcoming Sing 2 movie?
Yes, Tom Holland is in Sing 2. He is voicing the character of Bully Holland, who is a friend of Bully Maguire. Bully Holland is a sheep who is known for his tough exterior and his tendency to bully others. Tom Holland's portrayal of this character is sure to be entertaining, given his previous roles in various blockbuster movies.
Alongside Holland, Sing 2 features a star-studded voice cast that includes Dwayne Johnson, who plays a rock, and Rosalie Chiang, who voices the character of Bully Mei. Bully Mei is a confident, dorky thirteen-year-old who is going through the chaos of adolescence. She is a friend of Bully Maguire and often accompanies him on his mischievous adventures.
It is worth noting that Sing 2 has a diverse cast of characters. Each character brings a unique personality to the movie, and their interactions with one another are sure to be entertaining. With the addition of Holland, Johnson, and Chiang to the cast, Sing 2 promises to be a delightful movie that the audience will thoroughly enjoy.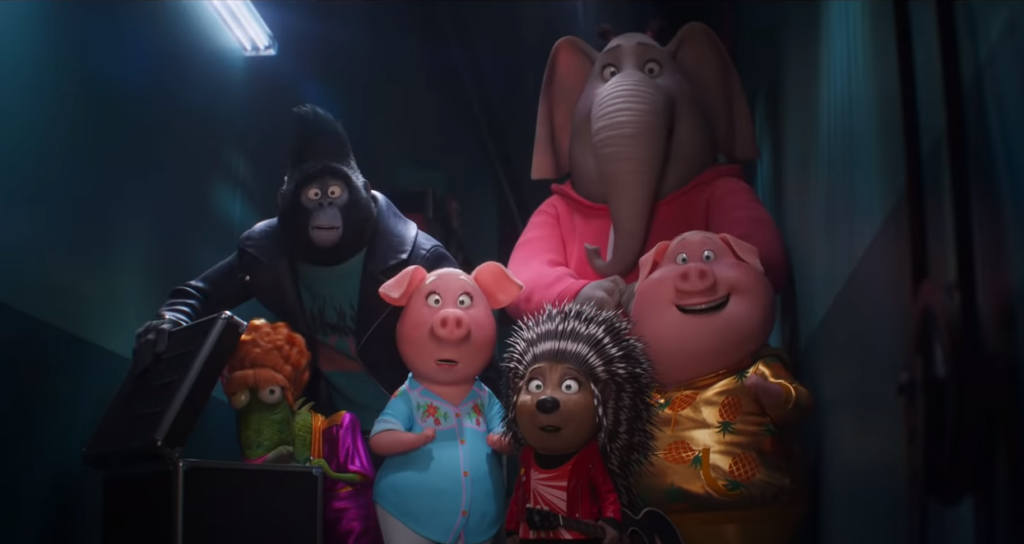 The Significance of Gunter in Rosita's Life.
In Sing 2, Rosita is a passionate performer and a dedicated wife to Norman, who supports her in every step of her journey. However, Gunter is introduced as her partner on stage. Despite the initial assumption that there might be some jealousy or rivalry between the two male characters, Sing 2 breaks the stereotype by portraying a unique bond between them. Both Norman and Gunter act as an emotional support system for Rosita, fulfilling her needs in different ways.
Gunter, a flamboyant and confident pig, shares a special relationship with Rosita. He is not only her partner on stage but also a close friend who encourages her to push her limits and chase her dreams. By working together, Gunter and Rosita create a magical performance that captivates the audience. Norman, on the other hand, is the anchor in Rosita's life, providing the stability and comfort that she needs.
Sing 2 showcases how important it is to have a support system in one's life, and how having different people fulfilling different needs is not only normal but also healthy. The movie challenges the typical love triangle trope and instead embraces a unique and heartwarming connection between the characters.
The anticipated Sing 2 movie: Will Idris Elba make an appearance?
Idris Elba, the English actor, producer, and musician, makes a cameo appearance in Sing 2 as Johnny's father. Johnny's father's appearance is brief but cheerful, reminding the audience that their relationship has improved since the first Sing movie. The sequel does an excellent job of remembering its predecessor and building on the established characters' relationships.
In addition to Johnny's father, Sing 2 introduces new characters like Meena Jones, voiced by Tori Kelly. Meena struggles with an unexpected crush, adding a refreshing and relatable element to the movie. While the new characters bring their unique stories and personalities, the familiar characters from the first movie, like Gunter, played by Nick Kroll, continue to entertain audiences with their larger-than-life personalities.
Overall, Sing 2 promises to be an exciting sequel that builds on the success of the first movie by introducing new characters and developing the existing ones further. With a talented cast, including Meena's voice actor Tori Kelly, fans can expect an incredible musical experience similar to the first Sing movie.
More to discover
Sing 2 promises to be an exciting and fun-filled movie with a cast of talented actors and new characters. Bobby Cannavale, Bono, Halsey, Pharrell Williams, Chelsea Peretti, Letitia Wright, and Eric André lend their voices to the new characters in the movie, adding another layer of depth to the already colorful and vibrant cast. Although some fan favorites like Eddie are absent, Sing 2 is sure to keep audiences entertained and engaged throughout. So, get ready to sing and dance along with this fantastic movie!