Are you a horror movie buff looking for something different? Look no further than Berberian Sound Studio. This film takes us on a journey through the world of sound effects in horror movies, set in 1970s Rome. But what happens when the job becomes too much for our protagonist, an Englishman hired to create these eerie sounds? And did you know that the first talking horror movie was released in 1929? Discover more about this unique film and the real-life Massimos who play a role in it. Plus, find out what a sound studio actually does and where you can find the infamous Berberian Sound Studio. Keep reading to learn more!
Decoding the Plot of Berberian: An Insight into the Haunting Movie Storyline
Berberian Sound Studio is a psychological horror movie that follows the story of Gilderoy, an English sound engineer who is hired by an Italian film studio to work on a horror movie. Set in the 1970s in Rome, the film takes us on a thrilling journey as Gilderoy delves deeper into the world of horror sound effects. As the movie progresses, we see a shift in Gilderoy's mental state as he becomes increasingly disturbed by the violent and gruesome images he is working with. The movie explores the toll that working on a horror film can have on a person's mental health, and the line between reality and fiction becomes increasingly blurred. Berberian Sound Studio is a unique and captivating movie that keeps its viewers on the edge of their seats until the very end.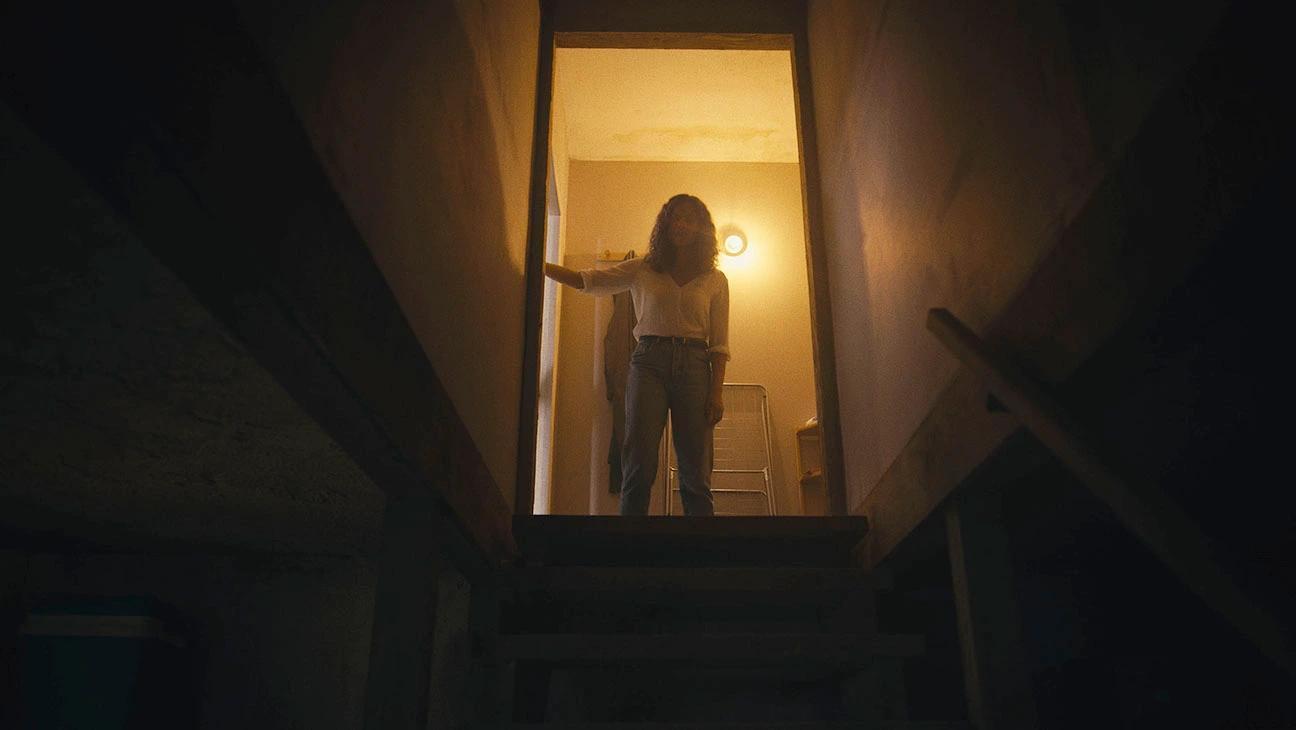 🍿 Must Read What is the point of There Will Be Blood?
Exploring the Intriguing Plot of Berberian Sound Studio
Berberian Sound Studio is a psychological horror film directed by Peter Strickland. The movie revolves around the story of a British sound engineer named Gilderoy, played by Toby Jones, who travels to Italy to work on a film project. Gilderoy, who is excited to work on a project he believes is about horses, is met with a rude awakening when he realizes that the film is actually a gory Italian horror movie called "The Equestrian Vortex."
Gilderoy's experience in the studio is a nightmare from the beginning. He struggles to communicate with his Italian colleagues and is uncomfortable with the violent content of the film. As the movie progresses, Gilderoy finds himself getting more and more drawn into the violent and surreal world of the movie. He starts to experience disturbing hallucinations, and his mental state becomes increasingly unstable.
The plot of Berberian Sound Studio is a commentary on the psychological effects of working in horror films. The film explores the impact that the content of horror movies can have on the people who work on them. It raises questions about the morality of creating violent content and the responsibility of filmmakers towards their crew.
Overall, Berberian Sound Studio is a fascinating exploration of the psychological impact of horror movies on the people who work on them. The film's unique approach to storytelling and its surreal visuals make it a must-watch for horror movie fans.
The Birth of Spoken Horror: The First Talking Horror Film in History
THE TERROR is considered to be the first talking horror movie ever produced and released in 1928. The movie starred May McAvoy, who also acted as Al Jolson's love interest in THE JAZZ SINGER. May McAvoy is remembered for her role in the movie as she belted out an outcry of fright that became quite popular at that time. The movie was produced in the United States and was a significant milestone in the film industry as it paved the way for the production of other talking horror movies. It is fascinating to see how far the film industry has come since the production of the first talking horror movie.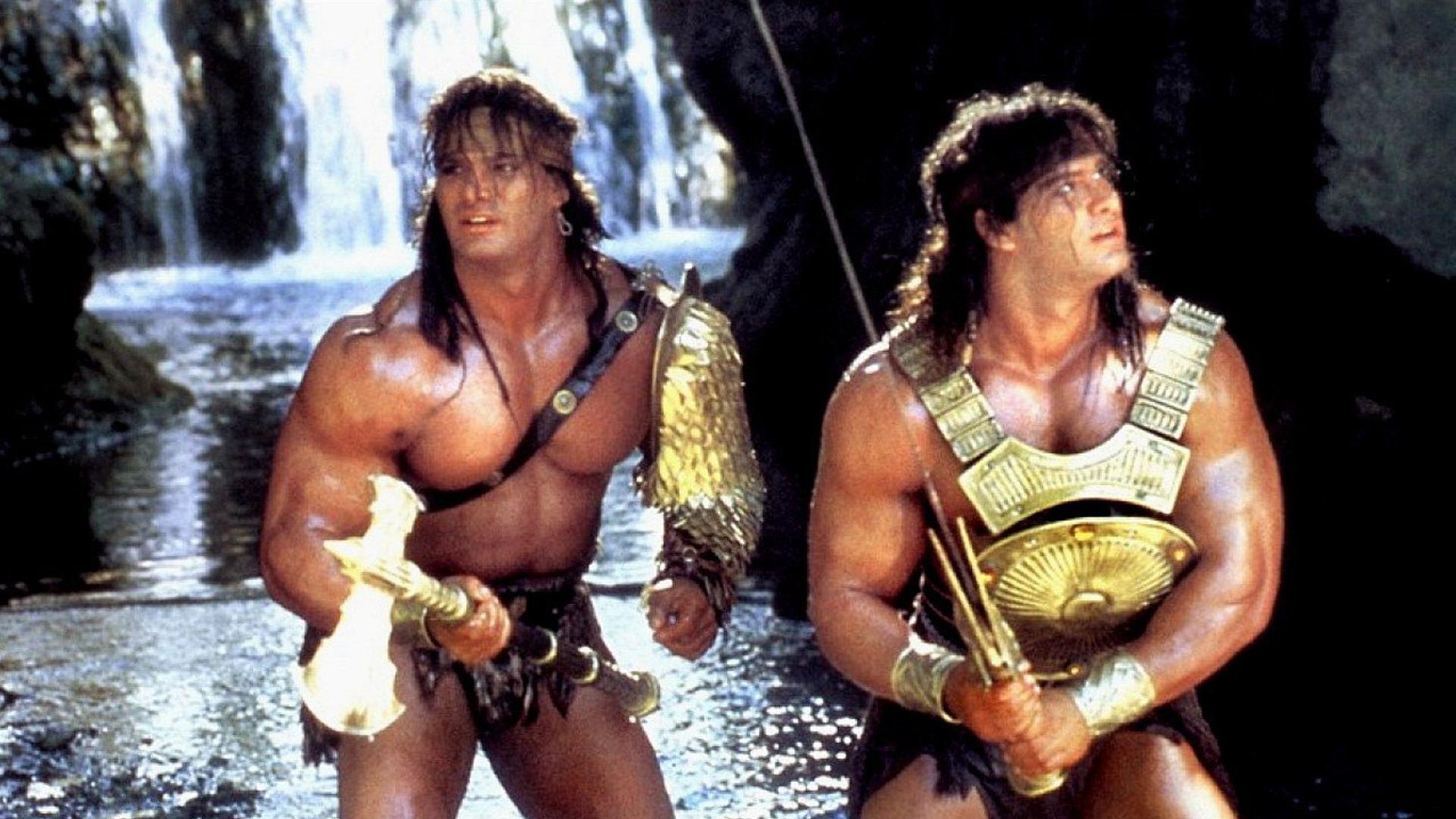 Discovering the Location of Berberian Sound Studio.
Berberian Sound Studio is the title of a post-production studio that Toby Jones's character, Gilderoy, works in as a sound engineer. The movie is set in the 1970s, and Gilderoy is from Dorking, but he has taken a job in Italy at the Berberian sound studio. While the location of the studio is not explicitly stated, it is presumed to be in Rome. However, the movie's aim is not to indulge in the history of Italian cinema or Cinecittà. Instead, the audience is taken on a suspenseful journey alongside Gilderoy as he navigates the complexities of working on a horror film in a foreign country. As the story progresses, the studio becomes a character in itself, with its creepy atmosphere and the sinister figures of Massimo and Massimo, who are in charge of the production.
>> Related – Who is Chevalier based on?
Exploring the Enigmatic Characters of Massimo and Massimo in the Film Berberian Sound Studio
In the movie 'Berberian Sound Studio', Massimo and Massimo are two foley artists who work alongside the protagonist, Gilderoy, in an Italian sound studio. Foley artists are responsible for creating sound effects that are synchronized with on-screen actions. The film portrays these two characters as being rather eccentric, as evidenced in their opening scene where they are seen hacking up watermelons to create the sound of a head being smashed.
Jozef Cseres and Pal Toth play the roles of Massimo and Massimo respectively, and their performances are nothing short of outstanding. They bring a certain level of humor and quirkiness to their roles that makes them stand out from the rest of the cast. Through their portrayal of these characters, the audience is given a glimpse into the world of foley artists and the important role they play in the movie-making process.
It is worth noting that while the characters are Italian, the actors who play them are not. Jozef Cseres is from Hungary, while Pal Toth is from Romania. Despite this, they do an excellent job of portraying their characters with authentic Italian accents and mannerisms. Overall, Massimo and Massimo are a memorable part of the movie and add to its distinctive style and atmosphere.
Exploring the Functions of a Recording Studio.
A sound studio is a facility that specializes in recording, producing, and mixing different types of audio recordings. These recordings can range from spoken words, vocals, instrumentals, sound effects, and even full music albums. They are equipped with specialized equipment and software to capture high-quality sound and achieve the desired audio effects.
Professional sound studios are often housed in large buildings with separate spaces for multiple bands, musicians, and even orchestras. These spaces are acoustically treated to minimize external noise and sound reflections that can distort the sound quality. The studio rooms are also designed to allow for maximum flexibility in recording different types of sounds, with features such as soundproof booths and adjustable acoustic panels.
Sound studios are not only used for music production. They are also used for recording voice-overs for movies, commercials, and audiobooks. In addition, sound studios are used in the film industry to create sound effects, ADR (Automated Dialogue Replacement), foley (sound effects created by recording everyday objects), and sound design.
In summary, a sound studio is a specialized facility that plays a crucial role in the production of high-quality audio recordings. From music to film and television, a sound studio is an essential resource for achieving the desired audio effects for any project.

Unveiling the Ethnicity of Massimo: Is He Truly Italian in Real Life?
Michele Morrone, who portrayed the character of Massimo in the movie "365 Days," was born on October 3, 1990, in Italy. He is an Italian actor, model, singer, and fashion designer. Morrone's performance in the movie made him a worldwide sensation, and he gained a massive fan following. However, his acting career started in 2011, and he has appeared in many Italian films and TV shows.
Apart from acting, Morrone is also a renowned model and has walked the ramp for several brands. He has also released his music album, "Dark Room," which showcases his singing talent. Morrone is a versatile artist who has excelled in different fields of the entertainment industry.
In conclusion, Michele Morrone is an Italian artist who has made a significant impact in the entertainment industry. His portrayal of Massimo in "365 Days" has undoubtedly made him a household name, but he has been active in the entertainment industry for more than a decade.
The Truth Revealed: Is Massimo Really Italian?
Michele Morrone, the actor who played Massimo Torricelli in the movie 365 Days, is indeed Italian. He was born on October 3rd, 1990, in Melegnano, Italy. In addition to being an actor, he is also a model, singer, and fashion designer.
Morrone gained worldwide fame after his role in the erotic romantic drama 365 Days. He portrayed the character of Massimo Torricelli, a Sicilian Mafia boss who kidnaps a woman and gives her 365 days to fall in love with him. His performance in the movie was widely acclaimed, and it helped him to establish himself as a talented actor in the international film industry.
Apart from 365 Days, Michele Morrone has also appeared in several other Italian and Polish films. He began his acting career in 2011 and has since worked on various projects in the entertainment industry.
It is worth noting that while he has gained immense popularity for his role as Massimo, Michele Morrone is much more than just his character. He has an impressive portfolio of work and is a versatile artist who is constantly exploring new avenues of creativity.
More to discover
Berberian Sound Studio is a disturbing yet captivating movie about an Englishman who is hired to create sound effects for a horror film studio in Rome during the 1970s. The film takes us on a journey through the protagonist's descent into madness as he becomes more and more consumed by his work. Along the way, we learn about the history of horror films and the importance of sound in creating a truly terrifying experience for audiences. Despite being a work of fiction, Berberian Sound Studio offers a realistic portrayal of the toll that the film industry can take on its workers. Fans of horror movies and psychological thrillers will not want to miss out on this thought-provoking film.