In this blog post, we'll explore the complex relationships that Judy Garland had with her co-stars during the filming of The Wizard of Oz. While she may be best known for her iconic role as Dorothy, there were many behind-the-scenes struggles that she faced during production. From mistreatment on set to issues with her teeth and personal problems, we'll delve into the fascinating world of Judy Garland and her experiences on the set of this legendary film. So, did Judy Garland get along with her co-stars in The Wizard of Oz? Let's find out.
Judy Garland's Relationship with Co-Stars in Wizard of Oz: An Analysis.
a living hell" during filming. However, despite these difficulties, Garland did have positive relationships with some of her co-stars on the set of The Wizard of Oz.
One of Garland's closest friends on set was actor Ray Bolger, who played the Scarecrow. The two shared a special bond and would often spend time together off set. Bolger once said of Garland, "I think she's one of the greatest talents this country has ever produced."
Garland also got along well with her other co-stars, including Bert Lahr who played the Cowardly Lion and Jack Haley who played the Tin Man. In fact, the cast of The Wizard of Oz became like a family to Garland, as they spent almost a year filming together.
Despite the positive relationships she had with some of her co-stars, Garland still faced mistreatment on set. In addition to the harassment from the Munchkins, she was also subjected to a strict diet and was given amphetamines to help her maintain her weight. This mistreatment ultimately took a toll on her mental and physical health.
Overall, while Garland faced challenges on set, she did have positive relationships with some of her co-stars. The cast of The Wizard of Oz became like a second family to her, and her friendship with Ray Bolger in particular was a bright spot during a difficult time.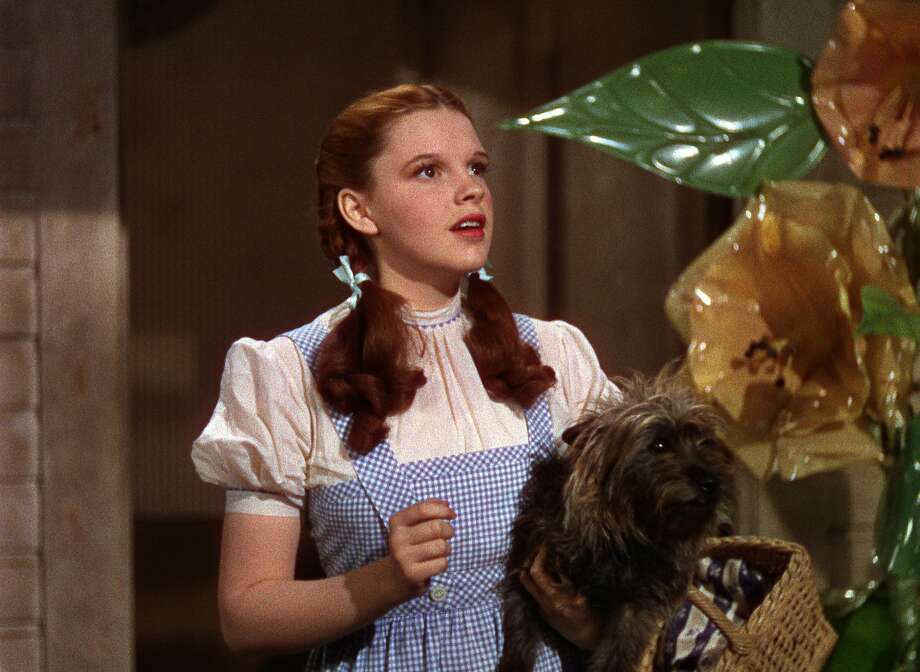 🍿 Must Read Did Jimmy Stewart and Donna Reed get along in It's a Wonderful Life?
Judy Garland's Relationship with The Wizard of Oz Cast Explored.
Judy Garland, the iconic actress who played the lead role of Dorothy in The Wizard of Oz, faced harassment on the set from the actors who played the Munchkins, according to her ex-husband Sidney Luft. Luft, who was married to Garland for over a decade, claimed that the Munchkins enjoyed partying and would often make Garland's life miserable on set by putting their hands under her dress. This revelation suggests that Garland had a difficult time getting along with some of her co-stars on set. The fact that Garland was mistreated by some of her fellow actors is a sad reminder that even in the golden age of Hollywood, harassment and mistreatment of women was a pervasive problem.
Discovering Judy Garland's Closest Companion
Judy Garland had several close friends throughout her life, but her best friend was Kay Thompson. Kay Thompson was a singer, songwriter, and actress who was best known for her role in the movie "Funny Face" alongside Audrey Hepburn and Fred Astaire.
Kay and Judy first met in the 1930s when they were both working at MGM Studios. They quickly became close friends and would often perform together in their free time. In fact, Kay was instrumental in helping Judy develop her stage presence and performance skills.
Their friendship continued to grow over the years, and Kay was often by Judy's side during both the good and bad times. Kay was a constant support to Judy, especially during her struggles with addiction and mental health issues.
One of the most memorable moments of their friendship was captured in a photograph of the two embracing after one of Kay's groundbreaking nightclub performances. The photo shows the genuine love and admiration that the two women had for each other.
Sadly, Kay passed away in 1998, but her legacy and impact on Judy's life will never be forgotten. Judy once said of Kay, "She was one of the most talented women I have ever known, and one of the most beautiful, generous, and loving." Their friendship was truly special and a testament to the power of true friendship.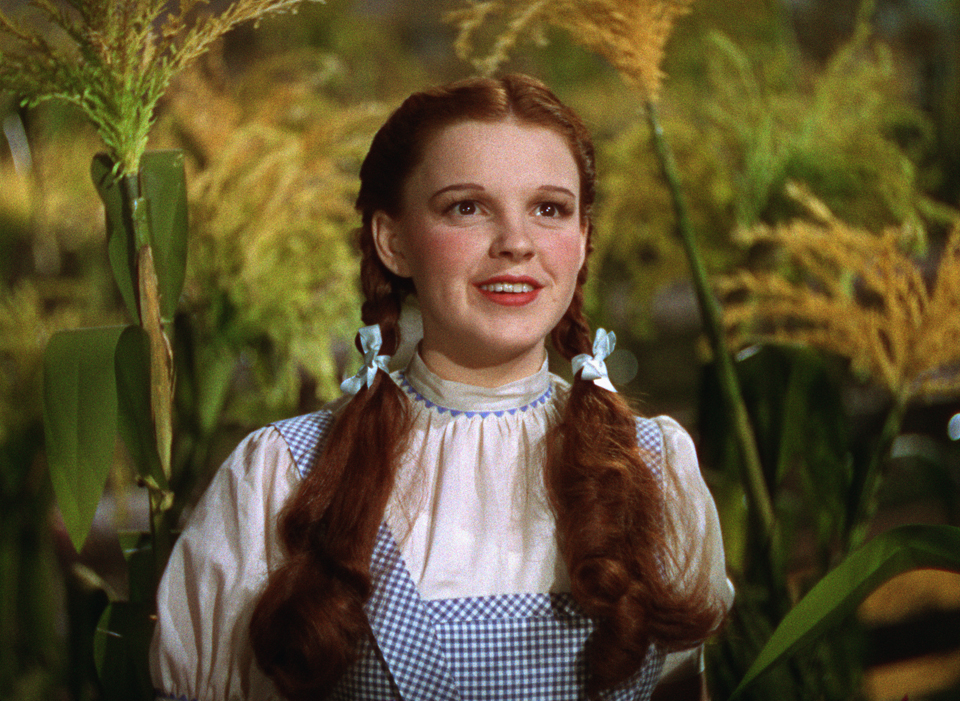 The Abuse Inflicted Upon Judy Garland During the Making of The Wizard of Oz
Judy Garland's time on the set of The Wizard of Oz was not all sunshine and rainbows. In fact, according to Sid Luft, her ex-husband, Judy was subjected to mistreatment at the hands of some of the actors playing the munchkins. In his posthumous memoir published in 2005, Luft alleged that the smaller actors would continually grope Garland during filming. It's a disturbing claim that indicates just how vulnerable the young starlet was during her time on set.
Luft went on to explain that the actors believed they could get away with such behavior because of their small stature. This disturbing behavior towards Garland is a stark reminder of how power dynamics can affect even seemingly innocuous situations. It's also a testament to the bravery of those who come forward to speak out against mistreatment, especially when they're in a vulnerable position.
It's important to acknowledge that the allegations made by Luft have been contested by some who worked on the film, including the munchkins themselves. However, it's crucial to remember that we should always listen to and believe victims when they come forward with stories of mistreatment. The fact that Garland's ex-husband felt it was important to share this information after her death speaks to the impact that such experiences can have on a person's life.
>> Related – Were Lenny Bruce and Joan Rivers friends?
Judy Garland's Relationship with Ray Bolger: Did They See Eye to Eye?
Judy Garland's relationship with Ray Bolger, who played the Scarecrow in The Wizard of Oz, was primarily that of a good friendship. Despite rumors suggesting otherwise, there was no romantic relationship between the two. In fact, Ray Bolger had a deep respect for his own wife and cherished her greatly. Ray held a special place in his heart for Judy, not because of any romantic attraction, but because he appreciated the real Judy Garland as a person and enjoyed her company. Although there were occasional disagreements between the two, overall they got along quite well and their friendship remained strong even after the filming of The Wizard of Oz.
The Evolution of Judy Garland's Teeth Over Time.
As Judy Garland grew older, she faced several dental issues. One of the most noticeable ones was the development of spaces between her front teeth. It is said that she was quite worried about this and sought the help of Dr. Pincus, a renowned dentist in Hollywood.
Dr. Pincus suggested using snap-on veneers to cover the gaps between her teeth, which would give her a perfect smile. These veneers were called "Hollywood Veneers" and were quite popular among the Hollywood stars of that time. Judy Garland started wearing these veneers during her public appearances and for her performances in front of the camera.
Though these veneers helped Judy Garland regain her confidence and gave her a perfect smile, they were not a permanent solution to her dental problems. She had to remove them every night and clean them thoroughly. Nonetheless, Judy Garland continued to wear these veneers for the rest of her life and became one of the most iconic actresses of her time.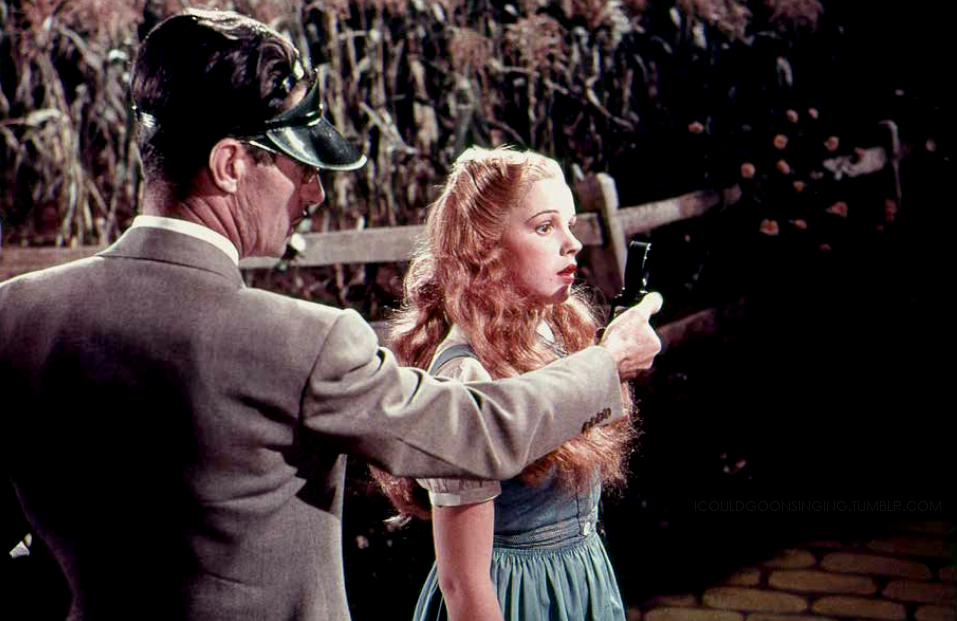 Unveiling the Secret Admirers of Judy Garland – A Heart-warming Tale of Love and Devotion.
Judy Garland's love life was both tumultuous and captivating. Despite her challenges with relationships, she was married five times, with her first marriage being to David Rose, a band leader and composer. At only 19 years of age, her marriage to David Rose was short-lived, ending in divorce in 1944.
However, Judy's second marriage was more successful as she fell deeply in love with Vincent Minnelli, a film director. The two first met on the set of "Meet Me in St. Louis," and the connection was undeniable. Vincent Minnelli was known to be a perfectionist, and he saw potential in Judy's talent, which he helped to develop.
Their love for each other was apparent, and they got married in 1945 after a brief courtship. Together, they had a daughter named Liza Minnelli, who also went on to become a famous actress and singer. Sadly, their marriage ended in divorce in 1951, but their love for each other remained, and they continued to stay in touch until Vincent's death in 1986.
In conclusion, Judy Garland's love life was both exciting and challenging, with her marriages being the center of attention for many. Nonetheless, she found true love in Vincent Minnelli, who saw her talent and helped her to reach new heights. Despite their separation, their love remained strong, and they continued to have a strong bond until Vincent's death.
Unraveling the Struggles of Judy Garland
Judy Garland's struggles with addiction to pills at a young age had a detrimental effect on her health as she grew older. Unfortunately, her list of health issues was extensive and varied. In fact, her obituary in the LA Times highlights the numerous illnesses Garland suffered from during her lifetime. These included hepatitis, exhaustion, kidney ailments, nervous breakdowns, near-fatal drug reactions, as well as issues related to her weight and injuries suffered in falls.
It's heartbreaking to consider the extent of Garland's health problems, and it's clear that they took a significant toll on her over the years. Despite these challenges, however, she continued to pursue her career and bring joy to audiences with her incredible talent. Her legacy as a performer is a testament to her strength and determination in the face of adversity.
More to discover
while Judy Garland had a close friendship with her co-star Ray Bolger, her relationship with other cast members in The Wizard of Oz was not always positive. She was mistreated by male co-stars and harassed by the actors who played the Munchkins, as revealed in Sid Luft's tell-all book. As she aged, Garland also experienced dental issues that impacted her appearance. Despite her challenges, Garland remains a beloved icon of Hollywood, and her talent and legacy continue to be celebrated today.