Are you a Game of Thrones fan wondering about the fate of some of your favorite characters? Specifically, what happened to Jon Snow and Daenerys at the end of season 8? Well, brace yourself for some emotional turmoil as we dive into the aftermath of Dany's sack of King's Landing and Jon's final honorable act. Did Jon Snow die in season 8? Why did he stab the Mother of Dragons? And what was his punishment for it? Find out what became of these beloved characters in this post.
The Fate of Jon Snow in Game of Thrones Season 8
In Game of Thrones Season 8, fans were left wondering whether Jon Snow would survive until the end of the series. The question of Jon's fate hung in the balance as the Night King and his army of the dead marched towards Winterfell. However, after the long night was over, it was Daenerys Targaryen who proved to be Jon's ultimate nemesis.
In a shocking turn of events, Daenerys sacked King's Landing and carried out a massacre that left thousands of innocent people dead. Jon, who had pledged his loyalty to Dany, was left with a difficult choice to make. In a moment of desperation, Jon killed Daenerys while embracing her as his final honorable act.
After this momentous event, Jon's fate was sealed. He was exiled to the Night's Watch by the newly crowned king, Bran Stark. Jon's Game of Thrones story came to an end as he went Beyond the Wall and lived among the Freefolk.
Overall, while Jon Snow did not die in the traditional sense, his life was forever changed by the events of Season 8. Fans were left to ponder what the future held for the once-great hero who had sacrificed so much for the greater good.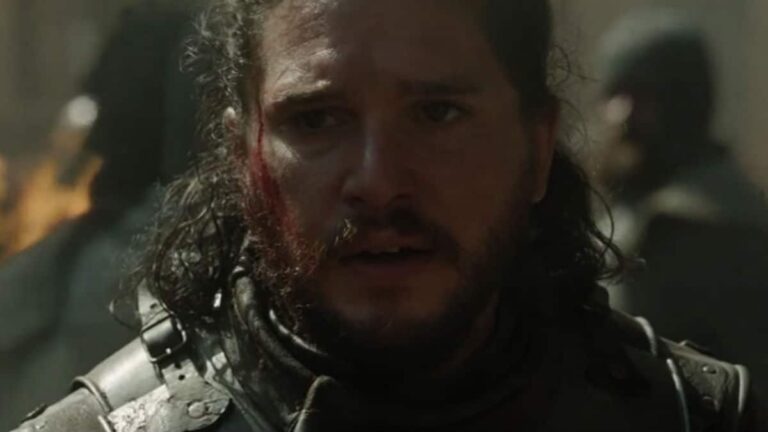 🍿 Must Read Which episode Jon Snow comes back to life?
The Fate of Jon Snow in Game of Thrones Season 8
At the end of season 8, Jon Snow's fate took a surprising turn. After killing Daenerys Targaryen, Jon was faced with the possibility of execution. However, he was instead sent to the north with Ghost and the wildlings to live out the rest of his days. This decision by the remaining leaders of Westeros was a preferable fate to getting beheaded, and it appeared to be a peaceful ending for our brooding hero.
It's interesting to note that Jon's fate was not always certain. Throughout the series, Jon had been a pivotal character, one who had faced numerous hardships and challenges. His character development was a key component of the show, and his ultimate fate was one that many fans eagerly anticipated.
In the end, Jon's decision to kill Daenerys was a difficult one, but it ultimately saved countless lives. He recognized the danger that Daenerys posed to the realm, and he acted swiftly to prevent her from causing any more harm. However, his actions also led to his own exile, a fate that many viewers may have found disappointing.
Overall, Jon's fate at the end of season 8 was a bittersweet one. While he was able to live out his days with his beloved direwolf and the wildlings, he was also stripped of his titles and forced to abandon his home. Nonetheless, Jon's story was one of bravery, sacrifice, and redemption, and it will undoubtedly be remembered as one of the most compelling arcs in the series.
The Fate of Tyrion Lannister in Season 8: Will He Survive?
Tyrion Lannister, one of the most beloved and complex characters in Game of Thrones, faced a death sentence in the final season of the show. As viewers eagerly anticipated the outcome of his trial, many speculated whether the sharp-tongued and cunning character would meet his demise. Surprisingly, Tyrion's fate took a different turn. He managed to convince Jon Snow to assassinate Daenerys Targaryen, the Mad Queen, thereby saving countless lives and putting an end to her tyrannical reign.
Despite his involvement in the murder of the Mother of Dragons, Tyrion managed to avoid execution. Instead, he was held captive for a short while before being released by the new ruler of Westeros, Bran Stark. Bran, who is now referred to as Bran the Broken, showed mercy towards Tyrion and even appointed him as his Hand, a position of great power and responsibility. It was a fitting end for a character who had spent years manipulating others for his own gain, only to find redemption in the end.
Tyrion's survival was a relief to many fans who had grown to love the character over the course of the show. His witty remarks, sharp mind, and unwavering loyalty to his family, despite their faults, had endeared him to viewers. His ultimate fate, as the Hand of the King, is a testament to his intelligence, resourcefulness, and ability to navigate the complex politics of Westeros. While other characters met their demise in the final season, Tyrion managed to survive and thrive, proving once again that he was one of the most enduring and compelling figures in Game of Thrones.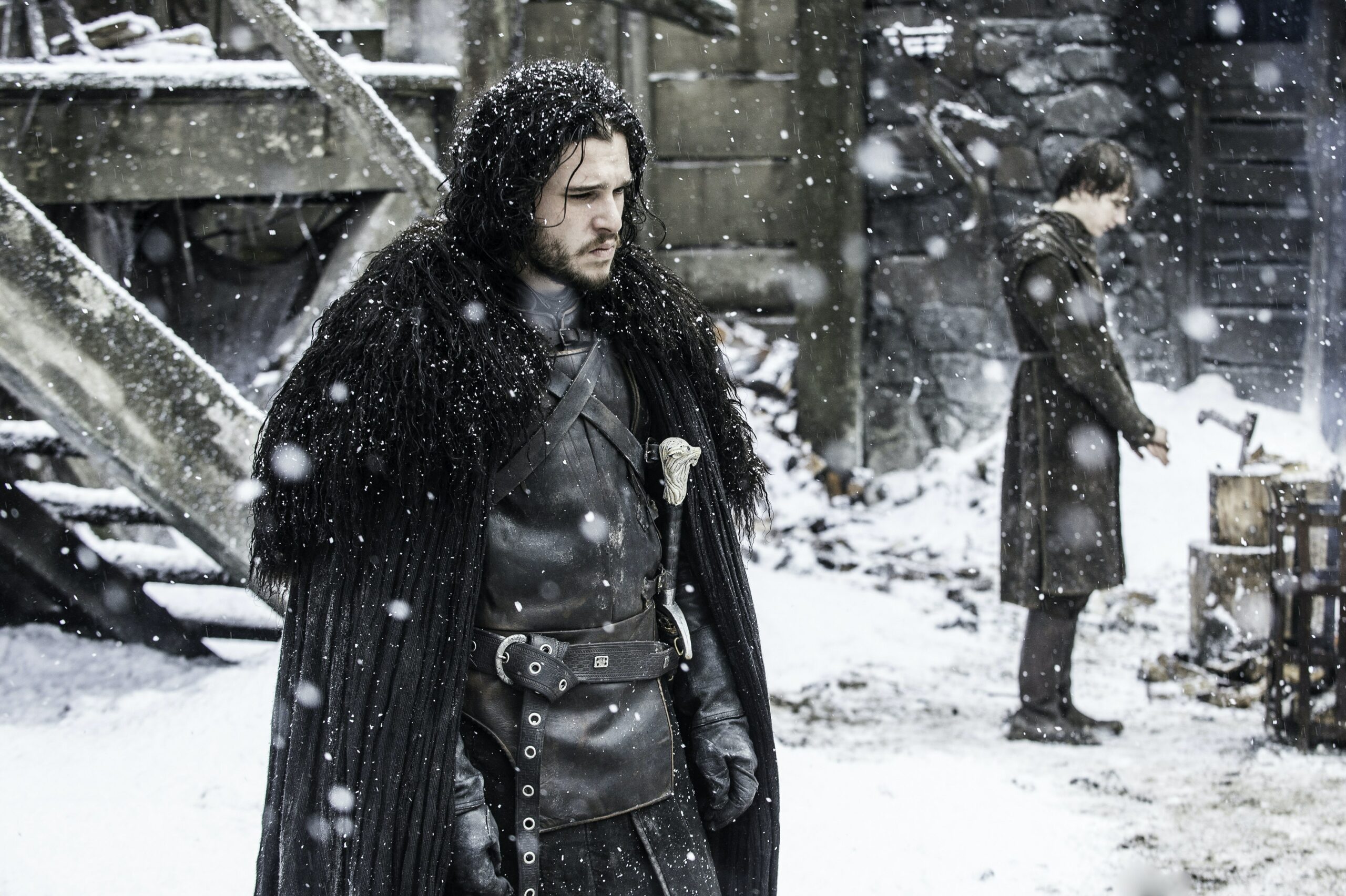 The Reason Behind Jon Snow's Fatal Act Against Daenerys Targaryen.
In the final season of Game of Thrones, fans were left devastated when Jon Snow had to kill Daenerys Targaryen. But why did he have to do it? The answer is multi-faceted, and it all stems from Daenerys' descent into madness.
Tyrion, who had been captured by Daenerys for betraying her, convinced Jon that she had to be stopped. Daenerys had just burned King's Landing to the ground, killing innocent people and unleashing her full power in a terrifying display. She had shown no signs of stopping, and Tyrion feared that she would continue her reign of terror across the Seven Kingdoms.
It was a difficult decision for Jon, who had pledged his loyalty to Daenerys and loved her deeply. But he knew that he had to put the safety of the realm first, and that meant stopping Daenerys at any cost. In a heartbreaking scene, Jon stabbed Daenerys as she stood in the throne room, and she died in his arms.
This moment marked the end of Daenerys' journey and the beginning of a new era for Westeros. It also raised questions about the morality of Jon's actions and the price of power. But ultimately, it was a necessary sacrifice to save countless lives and ensure a better future for the Seven Kingdoms.
>> Related – Who are Jon Snow's real siblings?
Survivors of the Game of Thrones – Who Made It Till the End?
The finale of "Game of Thrones" left fans wondering who survived the final season's bloodshed. Surprisingly, a large number of characters made it until the end, including some we hadn't seen in many seasons. Howland Reed, who played a key role in revealing Jon Snow's true parentage, is presumed to be alive. Illyrio Mopatis, who was last seen in season 1 as a wealthy merchant who arranged the marriage between Daenerys and Khal Drogo, is also believed to be alive. Lollys Stokeworth, who was last seen getting married off to Bronn in season 5, is another character who survived.
Even some characters who were thought to be dead may have survived. Ser Ilyn Payne, the King's Justice who executed Ned Stark in season 1, was last seen in season 2 and is presumed to have died offscreen. However, some fans speculate that he may have survived and could make a surprise appearance in the future. Archmaester Ebrose, who appeared in season 7 as Samwell Tarly's mentor, is also believed to be alive.
Of course, some fan-favorite characters survived until the end as well. Hot Pie, the lovable baker who befriended Arya Stark in season 2 and reappeared in season 7, is alive and well. In total, there are 31 named characters who survived until the end of the series. While some may have had minor roles, their survival is a testament to the unpredictable nature of "Game of Thrones."
The Consequences Jon Snow Faced After Assassinating Daenerys.
After Jon Snow killed Daenerys Targaryen, many fans of the show were curious to know what would become of him. Some speculated that he might be executed, while others thought he would be exiled. However, in the end, Jon was spared a death sentence and given a different punishment altogether.
Instead of being executed, Jon was ordered to rejoin the Night's Watch and head north of the Wall to spend the rest of his time. This was a fitting punishment for Jon, as it allowed him to continue serving the realm while also being removed from the political intrigue and power plays of the Seven Kingdoms.
The Night's Watch had been reformed by Bran Stark, who was now the King of the Six Kingdoms. Jon's reinstatement to the Night's Watch was a way for Bran to honor his promise to the Unsullied, who had demanded justice for the murder of their queen.
For Jon, rejoining the Night's Watch was a bittersweet ending. He had always wanted to be a Stark and to live in Winterfell, but now he was being sent back to the Wall to live out his days. However, he was not alone, as he was joined by his loyal friend Samwell Tarly and his direwolf Ghost.
In conclusion, Jon Snow's punishment for killing Daenerys was to rejoin the Night's Watch and head north of the Wall. While this was not the outcome that many fans had hoped for, it was a fitting punishment for a character who had always put duty and honor above his own desires.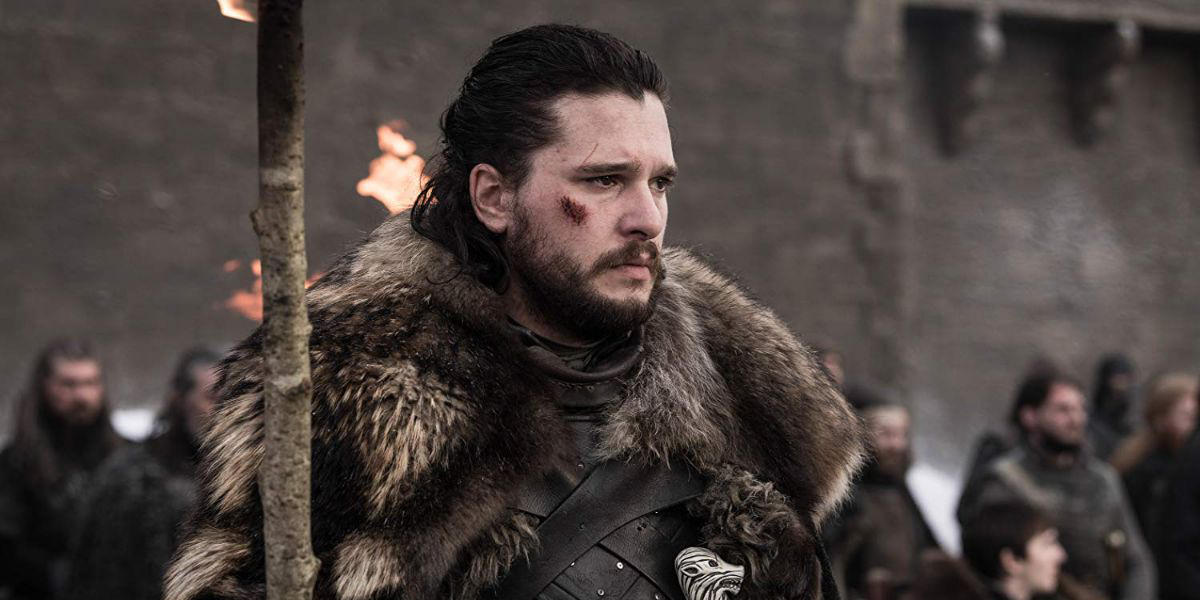 The Final Destination of Daenerys' Body: Where Did Drogon Take Her?
After Drogon melted the Iron Throne and carried Daenerys' lifeless body away from King's Landing, fans were left wondering what he did with it. The finale episode of Game of Thrones offered some clarity on this matter when Samwell Tarly theorized that Drogon had flown Daenerys' body to Volantis, her hometown in exile, where the Targaryens had lived for several years before Robert's Rebellion. It appears that Drogon followed the Targaryen tradition, as he cremated her body, possibly as a way of honoring her as a member of their royal family.
The decision to take Daenerys' body back to Volantis was a fitting end to her story, as it was the place where she had grown up in exile after the death of her father, the Mad King. This was also the place where she had acquired a deep understanding of politics and power, which ultimately led her to her downfall. It's interesting to note that this theory was not confirmed explicitly in the show, but it does seem to be the most plausible explanation for what happened to Daenerys' body after she died.
It's worth mentioning that this scene was an emotional one for many fans, as it marked the end of Daenerys' journey and the final moments of one of the show's most iconic characters. It also highlighted the bond between Daenerys and Drogon, who had been inseparable throughout the series. Although the dragon's fate is left somewhat ambiguous, it's clear that he was deeply affected by Daenerys' death and her loss will likely have a significant impact on him. Overall, the scene was a poignant and fitting end to an unforgettable character, and a reminder that even in death, Daenerys Targaryen remains a powerful force in the world of Game of Thrones.
The Unanswered Question: Did Daenerys Targaryen Carry A Child Before Her Demise?
Daenerys Targaryen's death in Game of Thrones season 8 was one of the most shocking and controversial moments of the entire series. Fans were left wondering about many aspects of her final moments, and one question that has been raised is whether Daenerys was pregnant when Jon killed her. Based on the events that unfolded in the show, it does not seem likely that she was pregnant.
Throughout the series, Daenerys had been portrayed as someone who was unable to have children. This was emphasized by her conversations with Jon Snow, who was her lover and nephew. In season 7, Jon asked her if she could have children, to which she replied that the witch who killed her husband had told her she would never bear children again. This was brought up again in season 8 when Daenerys spoke to Jon about their future and the possibility of having children together. It seems that these references to her infertility were included in the show to provide context for the characters' conversations and to create tension among fans.
Another factor to consider is that the show also featured another character who was supposedly pregnant, Cersei Lannister. However, it was later revealed that she had miscarried. This storyline was likely included to add drama and to further the character's arc.
In conclusion, while it is possible that Daenerys could have been pregnant, there is no evidence to suggest that she was. The references to her inability to have children were likely included for other reasons, and the show had already explored the theme of pregnancy with Cersei's storyline.
More to discover
the final season of Game of Thrones left fans with mixed emotions. The death of beloved characters like Jon Snow and Daenerys Targaryen was a hard pill to swallow. However, Jon Snow's ultimate punishment for killing Dany was being exiled to the Night's Watch. As he went beyond the Wall and lived among the Freefolk, the show ended with a bittersweet feeling. Tyrion Lannister, on the other hand, managed to survive the final season, along with a handful of other characters. And as for Drogon, he took Daenerys' body and flew off into the unknown. While Game of Thrones may be over, fans will continue to debate and discuss the finale for years to come.