What happened to Spencer Reid? Fans of Criminal Minds have been wondering why Dr. Spencer Reid, played by Matthew Gray Gubler, is not in the latest season. Is Spencer Reid coming back? Unfortunately, it seems that Gubler wants to pursue other opportunities. Why did Reid leave Criminal Minds? This beloved character has been a staple on the show for 15 years, but now fans are left wondering what happened to him. In this blog post, we'll explore the reasons behind Reid's absence and what happened to him in the show.
The Mysterious Disappearance of Spencer Reid: Where Did He Go?
Spencer Reid, the beloved character played by Matthew Gray Gubler in the hit television show Criminal Minds, has been absent from the show's reboot. Fans have been wondering why Reid isn't returning for the new season, and the answer seems to be that Gubler wants to explore other opportunities in his career. According to sources, Gubler's role as the BAU's boy genius was his first job out of college, and he has been a regular on the show for 15 years.
It's not clear whether Reid will make an appearance in future episodes, but fans are certainly hoping for his return. Reid has been a fan favorite since the show's inception, and his absence has left a void in the hearts of many viewers. Some have speculated that Reid's departure could be linked to the character's storyline in season 11, where he faced a traumatic experience that left him emotionally scarred.
Despite the uncertainty surrounding Reid's future on the show, one thing is clear: Gubler's decision to pursue other opportunities is a testament to his talent and versatility as an actor. Criminal Minds fans will undoubtedly miss his presence on the show, but they can take comfort in knowing that he is exploring new avenues in his career.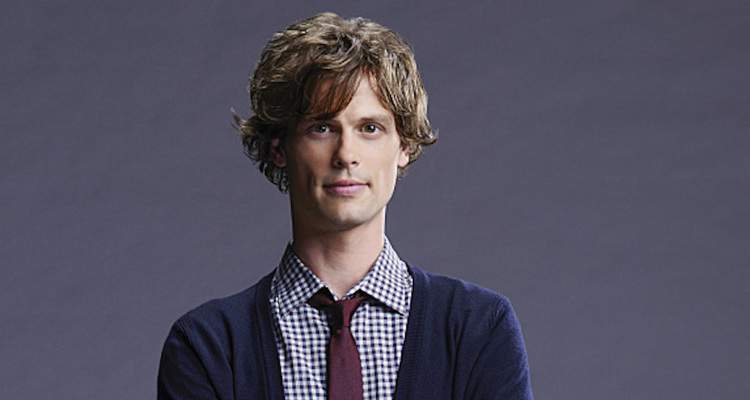 🍿 Must Read What happened to Spencer Reid?
The series of events that affected Spencer Reid's life.
Spencer Reid, the beloved character from Criminal Minds, has gone through some of the most traumatizing experiences in the series. One of the most notable events that occurred to him was when he was kidnapped and tortured by serial killer Tobias Hankel. This unfortunate event took place during the third season of the show, where Reid was held hostage and subjected to extreme physical and mental abuse.
Hankel, who suffered from substance abuse and mental instability, had fractured into three different personalities. Reid was forcibly injected with dilaudid, a powerful opioid pain medication, and was subjected to brutal beatings. As a result, he suffered from a seizure that almost took his life.
This event had a profound impact on Reid's character, as it brought to light his vulnerability and the psychological toll it took on him. It also showcased his strength and resilience as he managed to survive the ordeal.
Overall, as fans of Criminal Minds, we have witnessed Reid's character go through some of the most traumatic experiences on the show. However, his ability to overcome these challenges and continue to fight crime with his team has made him a beloved character in the series.
Speculations on the Return of Spencer Reid to Criminal Minds
Spencer Reid has been an integral character on Criminal Minds, and fans have been eagerly awaiting his return in season 16. However, it has been confirmed that Matthew Gray Gubler will not be returning to reprise his role as Reid. This news has left fans wondering why such a prominent character would be excluded from the show.
The reason for Reid's absence is not due to lack of popularity, but rather a creative decision by the show's producers. They have stated that they want to take the show in a new direction and focus on different storylines and characters. This decision was made with the intention of keeping the show fresh and exciting for viewers.
While it is disappointing for fans to not see Reid in the upcoming season, it is important to remember that the show will continue to evolve and change over time. It is also worth noting that Gubler has expressed his gratitude for the opportunity to play Reid and has left the door open for possible appearances in the future.
Overall, while fans may be disappointed that Reid will not be returning in season 16, it is important to trust the creative decisions made by the show's producers. Criminal Minds has a history of introducing new characters and plotlines that keep fans engaged, and this upcoming season is sure to be no different.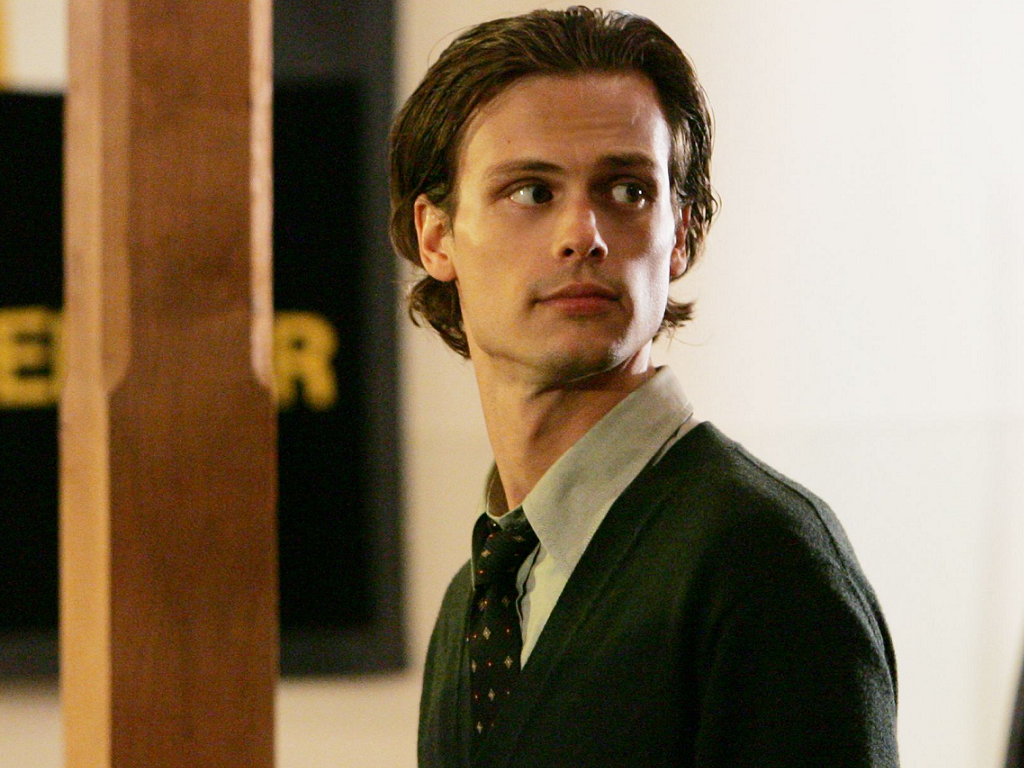 The Absence of Reid in Season 14: Explained.
In season 14 of Criminal Minds, fans of the show were disappointed to find that Dr. Spencer Reid, played by Matthew Gray Gubler, was not present in several episodes. The absence of such a beloved character left many fans wondering about the reasons behind his absence. It was revealed that the character was put on probation after his traumatic experience in Mexico. As a result, he was asked to take mandatory leaves from the FBI. During this time, Reid devoted his time to teaching.
The show's writers had to find a way to incorporate this absence into the storyline, and they did so in a justified way. Reid's absence was baked into the series' story, allowing the show to progress without him for a few episodes. This decision was well received by fans who appreciated the attention to detail and continuity.
Matthew Gray Gubler's absence from the show was due to the character's storyline and not any personal reasons. Fans of the show can rest assured that they will see more of Dr. Spencer Reid in the episodes to come. Criminal Minds is known for its ability to keep fans on the edge of their seats with its complex storylines and memorable characters, and Dr. Spencer Reid is a significant part of that.
>> Related – Why is Spencer Reid not in Criminal Minds anymore?
The Fate of Spencer Reid in Season 11: A Recap.
In season 11 of Criminal Minds, Spencer Reid's character goes through a rather harrowing experience. He goes on a date with a woman named Cat Adams, who turns out to be a hitwoman. While on their date, Reid asks Adams to help him kill his wife, pretending to be a desperate husband. However, things take a turn for the worse when Adams realizes that Reid is an FBI agent and decides to turn the tables on him. This leads to a dangerous game of cat-and-mouse, as Reid tries to outsmart Adams and keep himself alive.
Despite the danger he faces, Reid manages to use his quick wit and intelligence to stay one step ahead of Adams. He ultimately succeeds in throwing off her game and saving himself from certain death. This episode is a testament to Reid's resilience and resourcefulness, both of which are key traits of his character throughout the series.
Overall, season 11 is a pivotal season for Spencer Reid, as he faces some of his toughest challenges yet. However, his experiences only serve to make him a stronger and more capable member of the BAU team. Fans of the show will undoubtedly be on the edge of their seats as they watch Reid navigate these dangerous situations and emerge victorious.
The Reason Behind Reid's Departure from Criminal Minds.
Spencer Reid's departure from the Behavioral Analysis Unit (BAU) in Criminal Minds left many fans wondering why. The character, played by actor Matthew Gray Gubler, had been a staple on the show since its inception in 2005. In season 11, Reid was arrested and charged with murder, which resulted in him taking a leave of absence from the BAU. However, Reid's departure from the team was not a result of his arrest.
In season 12, it was revealed that Reid had been on classified assignments for several months. The character's absence was explained by his involvement in a secret government project. This storyline was used to explain Reid's absence from the show and to set up potential future storylines.
Despite the explanation for Reid's departure, fans were still left wondering if he would return to the BAU. However, in a recent interview, Gray Gubler confirmed that he would not be reprising his role in season 16 of Criminal Minds: Evolution. The actor expressed his desire to pursue other projects and explore different opportunities.
While it is disappointing for fans to know that they won't be seeing Reid on the show again, it's understandable that Gray Gubler wants to broaden his horizons and explore other acting opportunities. Criminal Minds will always hold a special place in the hearts of its fans, and Spencer Reid will continue to be a beloved character.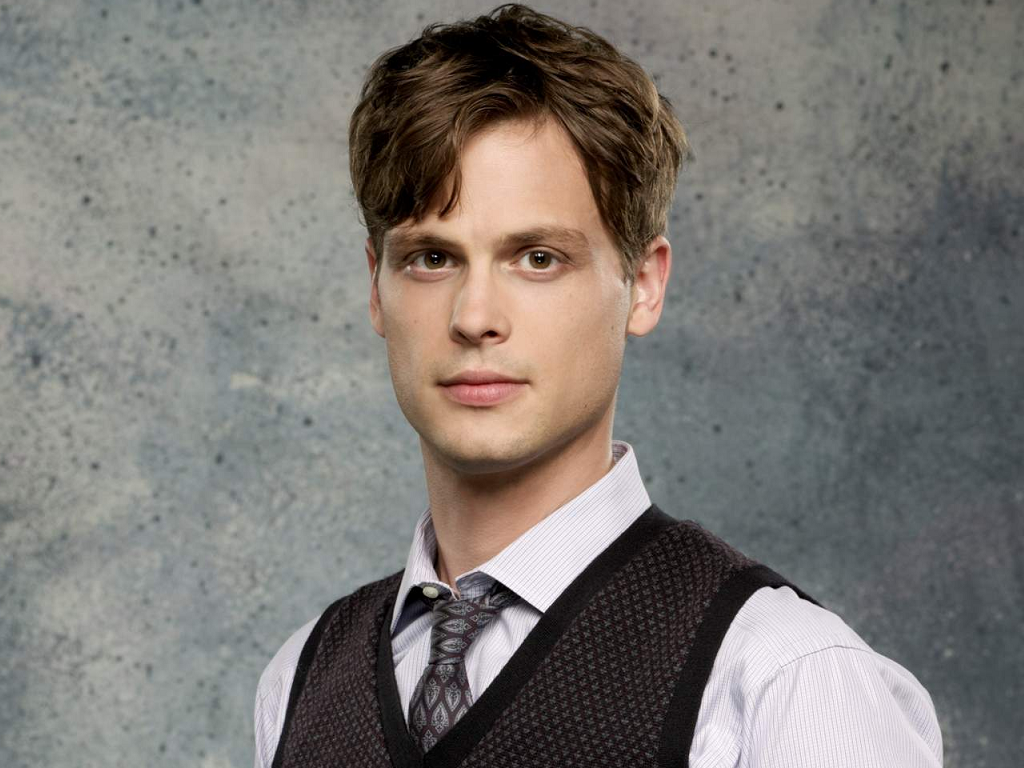 Unraveling the Mystery Behind Reid's Departure from Criminal Minds
In the world of entertainment, it's not uncommon for actors to move on to other projects, leaving fans wondering what happened to their favorite characters. The same can be said for Matthew Gray Gubler, who portrayed the beloved character of Spencer Reid on the hit TV series Criminal Minds. Fans have been eagerly waiting for news on whether Gubler will return to the show, but unfortunately, it seems that won't be the case. The reason for his absence is due to conflicting schedules that prevent him from joining the new series.
According to showrunner Erica Messer, the production team wanted both Gubler and A.J. Cook, who played Jennifer "JJ" Jareau, back for the new season. However, due to their other commitments, they were unable to make it work. Messer explained in an interview with TV Insider that they only had a short window to shoot this year, which made it difficult to coordinate everyone's schedules. As a result, the decision was made to move forward without Gubler and Cook, leaving fans disappointed.
While it's certainly disappointing for fans to see their favorite character absent from the show, it's important to remember that actors have lives outside of their roles. It's not uncommon for them to move on to other projects or take a break from acting altogether. In the case of Criminal Minds, Gubler's absence is due to scheduling conflicts, but that doesn't mean he won't return in the future. Fans will just have to wait and see what the future holds for Spencer Reid and the rest of the team.
Exploring the Possibility of Reid's Autism: A Deeper Look into a Criminal Minds Character
Spencer Reid, the beloved character from Criminal Minds, has garnered a lot of attention from the audience and the critics alike. One of the most interesting aspects of his character is his unique personality. It is no secret that Reid is socially awkward and has a hard time dealing with his emotions. In fact, many people, both within and outside of the team, have suggested that Reid might be on the autism spectrum.
The Fisher King, a two-part episode in Season 1 and 2, confirms that Reid is indeed on the autism spectrum. The episode highlights Reid's difficulty in social situations and his inability to understand sarcasm and other social cues. However, despite his struggles, Reid is a genius with an IQ of 187 and exceptional memory skills.
Reid's portrayal of a character with autism has been widely appreciated by the audience and the autism community. The show has been commended for its accurate representation of autism and the challenges faced by individuals on the spectrum.
In conclusion, it is evident that Reid's unique personality, including his social awkwardness and difficulty in dealing with emotions, is due to his autism. While this aspect of his character has been a topic of debate among fans, the show has confirmed it through The Fisher King episodes. Reid's portrayal has been praised for its accuracy and has helped raise awareness about autism.
More to discover
fans of Criminal Minds have been wondering about the absence of Spencer Reid from the reboot. It has been revealed that Matthew Gray Gubler, who played the character for 15 years, wants to explore other career opportunities. Despite the disappointment of Reid's absence, fans can still enjoy the show's new storylines and characters. While Reid's departure may be bittersweet, the show's legacy and impact on crime dramas will continue to be celebrated by fans worldwide.