If you're a fan of the animated musical comedy film Sing and its sequel, you might be curious about the voices behind some of the beloved characters. In this blog post, we'll be answering some burning questions like, "Who is the gorilla's voice in Sing?" and "Is Ariana Grande in Sing 2?" But before we dive into those details, let's start with a fun fact: Taron Egerton, who plays the lead character, Johnny, in both movies, is also a talented singer in real life!
The Identity of the Gorilla Voice Actor in the Movie Sing
Taron Egerton, known for his roles in movies like Kingsman: The Secret Service and Rocketman, lent his voice to the character of Johnny, the teenage gorilla in Sing. Johnny's character is an aspiring singer who wants to break free from his family's life of crime and follow his passion for music. Egerton's performance as Johnny was praised for his ability to bring depth and emotion to the character's journey. His singing performance of Elton John's "I'm Still Standing" in the movie's finale was also a standout moment that showcased his vocal talents. Overall, Egerton's portrayal of Johnny added a layer of relatability and heart to the movie's cast of characters.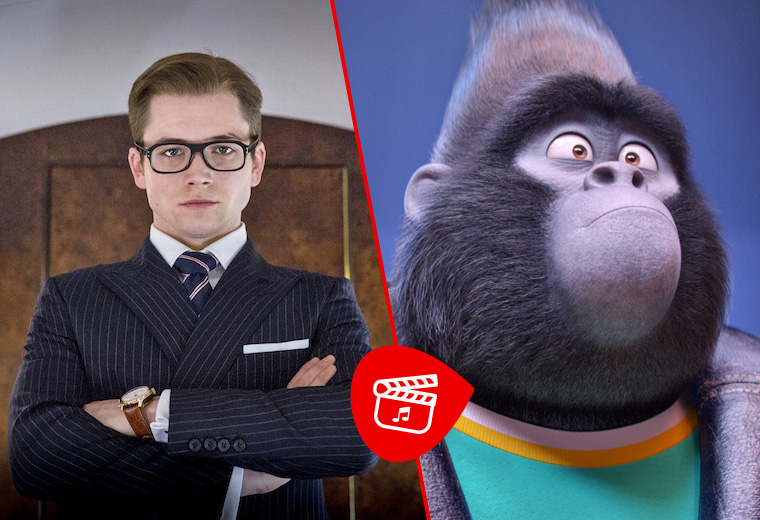 🍿 Must Read Who are the new characters in Sing 2?
Unveiling the Identity of the Gorilla Voice in Sing 2
In the movie Sing 2, Taron Egerton voices Johnny, who is a young and talented gorilla, with a passion for singing and playing the piano. His character is one of the main protagonists of the movie and has a pivotal role in the story. Egerton, who is known for his roles in Kingsman: The Secret Service and Rocketman, brings his singing and acting skills to the character of Johnny, making him a relatable and charming character.
Peter Serafinowicz lends his voice to Big Daddy, who is Johnny's father and a former gang leader. His character is protective of his son and wants him to follow in his footsteps by joining his gang. Serafinowicz is a British actor and comedian, known for his roles in Guardians of the Galaxy and Shaun of the Dead. His deep and authoritative voice brings a sense of gravitas to the character of Big Daddy.
Garth Jennings voices the character of Miss Crawly, an elderly iguana who is Buster's assistant. Miss Crawly is a quirky and charming character, who often gets into funny situations. Jennings, who is also the director of Sing 2, brings his comedic timing and voice acting skills to the role, making Miss Crawly a memorable character in the movie.
Overall, the voice cast of Sing 2 brings a diverse range of talents and skills to the characters they portray. With Taron Egerton, Peter Serafinowicz, and Garth Jennings lending their voices to the movie, Sing 2 is sure to be a hit with fans of the original movie and newcomers alike.
Discovering the Identity of the Gorilla Dad's Voice in the Film Sing.
In the animated musical comedy film Sing, the character of Big Daddy, a large and intimidating gorilla, is voiced by British actor Peter Serafinowicz. He brings to life the character of a protective and caring father to his son Johnny, who is a talented singer and musician. Serafinowicz is a well-known voice actor and has lent his voice to various characters in movies and television shows. He has also acted in live-action films like Guardians of the Galaxy and Shaun of the Dead. His deep and commanding voice perfectly suits the character of Big Daddy, who is a respected member of the animal community in the film. Overall, Serafinowicz's performance as Big Daddy adds depth and emotion to the character, making him a memorable part of the Sing franchise.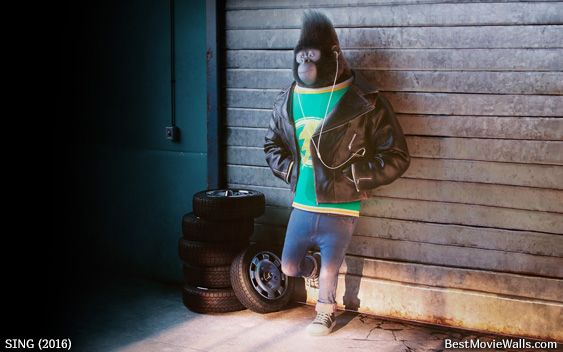 Meet the cast of apes in the animated movie Sing.
In Illumination's animated musical comedy film, Sing, the gorillas are a group of cockney robbers who add an element of danger and tension to the story. The group consists of four members, including Johnny, the main character who aspires to be a singer. Johnny is voiced by the talented actor Taron Egerton, who brings his character to life with his charming and expressive voice.
Johnny's father, Big Daddy, is the leader of the gorilla gang, and his deep and imposing voice is provided by Peter Serafinowicz. Stan and Barry, the other two members of the group, are voiced by Jay Pharoah and Nick Kroll, respectively. Each of these voice actors brings their own unique style and personality to their respective characters, making the gorillas a standout group in the film.
In Sing 2, the gorillas return as supporting characters, once again adding humor and excitement to the story. While their roles may be smaller in this sequel, their presence is still felt and appreciated by fans of the original film. With such a talented cast of voice actors bringing these characters to life, it's no wonder the gorillas have become such beloved characters in the Sing franchise.
>> Related – What is Kristen Schaal most known for?
Speculations on Ariana Grande's Participation in Sing 2: Everything We Know So Far
Ariana Grande's fans might be curious to know if she is part of the cast of Sing 2. Unfortunately, Ariana Grande does not lend her voice to any of the animated characters in the movie. However, her fans can still enjoy her music in the film. The Sing 2 soundtrack features one of her popular songs, which is sure to add to the movie's upbeat and energetic vibe. The use of Grande's music in the movie is a testament to her talent as a musician and the popularity of her music. So while she may not have a speaking role in Sing 2, her fans can still enjoy her contribution to the film's soundtrack.
Unveiling the Truth: Is Scarlett Johansson the Vocalist in Sing 2?
In the upcoming animated movie Sing 2, fans are eagerly waiting to hear the voices of their favorite characters. Among the talented cast members, Scarlett Johansson's character, the rebellious teen porcupine Ash, has caught the attention of many. But the question on everyone's mind is whether Scarlett Johansson does her own singing in Sing 2?
Well, the good news is that Scarlett Johansson does indeed lend her own voice to the singing tracks of her character. The actress, who is known for her versatile acting skills, has proved her mettle as a singer in the past. With her soulful and melodious voice, Scarlett Johansson's performances have always been a treat for her fans.
Apart from Scarlett Johansson, other cast members like Taron Egerton, who plays the role of gorilla Johnny, also showcase their singing talents in Sing 2. This adds an extra layer of authenticity to the movie, making it more enjoyable for the audience.
Overall, Sing 2 promises to be a musical extravaganza with talented actors and singers taking center stage. It's going to be a treat for the ears and the eyes, and fans cannot wait to witness the magic of this movie on the big screen.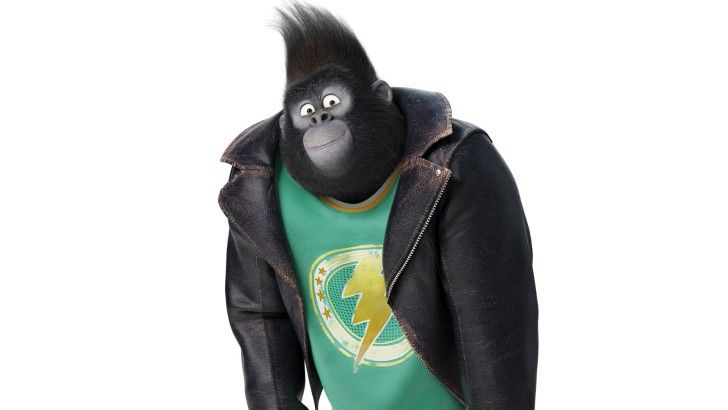 Discovering Selena Gomez's Character in Sing 2.
Selena Gomez, the renowned singer, songwriter and actress, has lent her voice to the character Melody Hunter in Sing 2. Melody Hunter is a female koala who happens to be Buster Moon's girlfriend, and also the deuteragonist of the movie. In the film, Melody is portrayed as a popstar who loves to entertain all creatures, irrespective of their age. She has a passion for singing and performing on stage, which is evident in her character. However, her character is also shown to have a crippling fear of huge predators, which she struggles to overcome.
As the movie progresses, Melody's character undergoes a transformation, where she learns to face her fears and overcome them. This journey is relatable and inspiring, as it highlights the importance of believing in oneself and overcoming obstacles to achieve one's goals. Selena Gomez has done an excellent job of bringing Melody Hunter to life through her voice acting, making the character relatable and endearing to the audience.
In conclusion, Selena Gomez's portrayal of Melody Hunter in Sing 2 is a must-watch for all her fans. Her character's journey is inspiring and relatable, and Selena's voice acting brings the character to life. The movie is sure to be a hit amongst audiences of all ages, and Selena's performance is a significant contributing factor to its success.
Unveiling the Appearance of Elton John in Sing 2
Sing 2 is going to be an exciting musical experience for people of all ages. The film's soundtrack features a wide range of popular songs performed by a talented cast. One of the most prominent names in the list of artists featured in the film's soundtrack is Elton John. The legendary musician has contributed to the Sing 2 soundtrack with his iconic voice and music. Elton John's songs have always been known for their catchy tunes and inspiring lyrics, and his contribution to Sing 2 is no different.
Apart from Elton John, the Sing 2 soundtrack also includes songs performed by Kiana Ledé, BTS, Sam i, Billie Eilish, Kygo, Whitney Houston, Anitta, Mercury Rev, and several others. All these songs are performed diegetically by the film's cast, which adds to the immersive experience of watching the movie. Whether you are a fan of pop, rock, or any other genre, you are sure to find something to enjoy in the Sing 2 soundtrack.
Overall, Sing 2 promises to be an unforgettable musical journey that fans of the original movie and newcomers alike will enjoy. With the addition of Elton John and other popular artists, the Sing 2 soundtrack is sure to be a hit with audiences around the world. So get ready to tap your feet, sing along, and experience the magic of Sing 2 in theaters soon.
More to discover
Sing and Sing 2 have some amazing voice actors lending their talents to bring the characters to life. Taron Egerton is the voice of the talented gorilla Johnny, while other notable names include Scarlett Johansson and Selena Gomez. While Elton John is not in Sing 2, fans will still be thrilled to hear the incredible soundtrack and see their favorite characters back on screen. With such talented actors and catchy songs, Sing and Sing 2 are sure to be beloved by audiences of all ages.