Good Will Hunting: a cinematic masterpiece that has captured the hearts of audiences across the globe. The 1997 film stars Matt Damon as Will Hunting, a brilliant but troubled young man who works as a janitor at MIT. But was the story based on real events? In this blog post, we will explore the origins of Good Will Hunting, the inspiration behind the characters, and the truth behind some of the film's most memorable moments. From the true story that inspired the film to the real-life people who inspired the characters, we will uncover the fascinating facts behind this beloved film. So sit back, relax, and join us on a journey into the world of Good Will Hunting.
Unraveling the Truth Behind Good Will Hunting: A Story Based on Real Life?
Good Will Hunting, the 1997 American drama film directed by Gus Van Sant, is one of the most beloved movies of all time. The movie tells the story of a young janitor named Will Hunting, who is a genius but doesn't know how to channel his talents. Many people have wondered whether the movie is based on a true story, and as it turns out, it draws inspiration from real-life events. However, the movie is not a direct retelling of any one person's life, but rather a fictional story that incorporates elements of real-life experiences of the writers, Matt Damon and Ben Affleck. The duo spent several years writing the screenplay, drawing from their own experiences growing up in Boston and their understanding of the city's working-class culture. The movie's themes of class, identity, and finding one's place in the world are all inspired by the real-life struggles of Damon and Affleck and the people they knew growing up.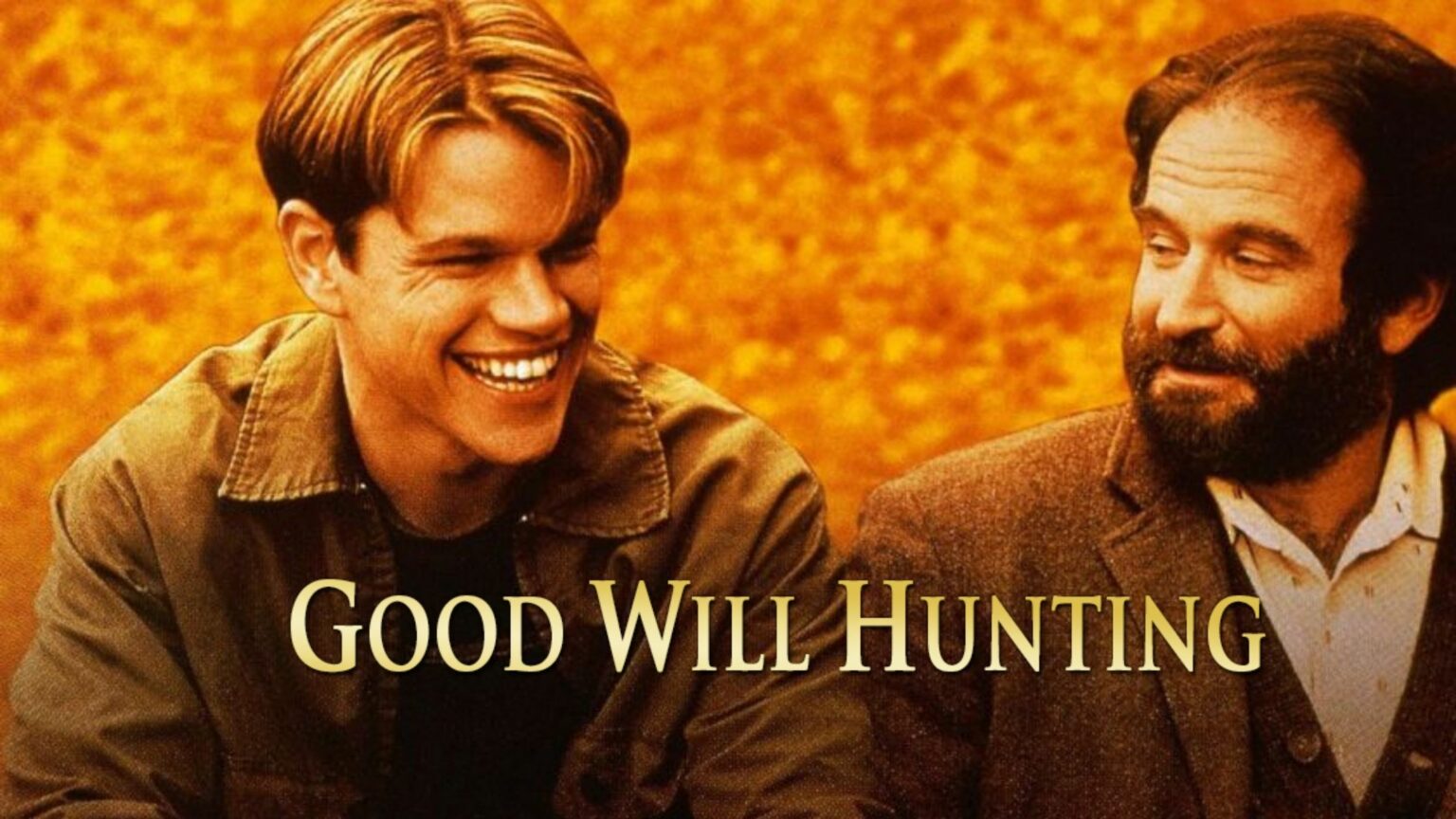 🍿 Must Read Is Prisoners movie based on a true story?
The Inspiration Behind Good Will Hunting: Uncovering the Origin of the Idea.
The idea for the iconic movie "Good Will Hunting" was first conceived by Matt Damon during his playwriting class at Harvard. Interestingly, the script for the movie was initially meant to be a play for his class, but Damon turned it into a 40-page script instead. It is fascinating to note that the story of Will Hunting was not originally intended to be a movie, but rather a project for Damon's class. However, the script caught the attention of fellow actor and friend Ben Affleck, who then collaborated with Damon to develop it into a full-length film. This is a testament to the power of creativity and how a school project can transform into a cultural masterpiece.
Uncovering the Inspiration Behind the Character of Good Will Hunting
Good Will Hunting, the highly acclaimed 1997 movie, features a character named Will Hunting who is a mathematical genius, but also struggles with personal and emotional issues. Many people have wondered if this character was based on a real person. While there isn't a specific individual that the character is based on, the story of Evariste Galois, a French mathematician from the 19th century, shares some similarities. Galois was born in 1811 and was a brilliant mathematician who laid the groundwork for what is now known as group theory. However, his life was cut tragically short when he was killed in a duel at the young age of twenty.
Galois' life and work were the perfect inspiration for the character of Will Hunting. Like Hunting, Galois was a mathematical genius who struggled with personal issues and was taken from the world too soon. While there are some differences between the two, such as Galois' involvement in political activism, it is clear that the filmmakers drew inspiration from his life when creating the character of Good Will Hunting.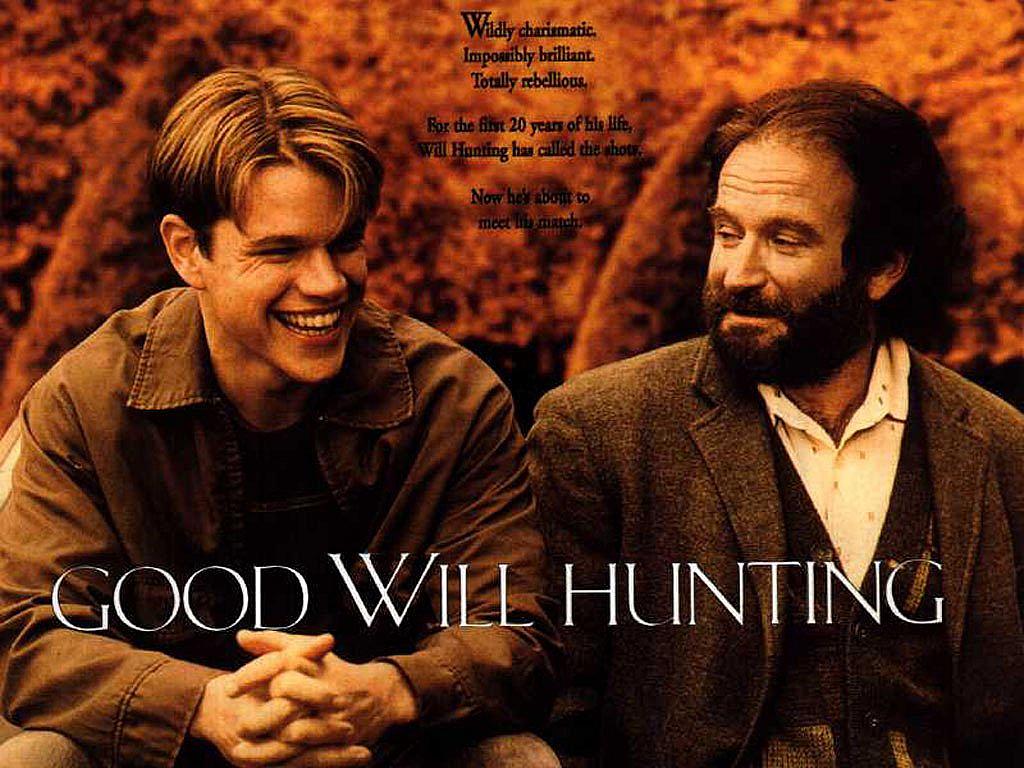 Unveiling the Inspiration behind Good Will Hunting: Possible Connections with Ben Affleck
Good Will Hunting is a movie that has been cherished by many for its compelling storyline and exceptional performances by the cast. One of the intriguing questions that viewers often ask is whether the movie is based on Ben Affleck, one of the co-writers of the screenplay. The answer is no; Good Will Hunting is not based on Ben Affleck. However, Affleck did play a significant role in the creation of the film. Along with Matt Damon, he co-wrote the screenplay of the movie, which went on to win an Academy Award for Best Original Screenplay.
In the movie, Affleck plays the character of Will Hunting's best friend, Chuckie Sullivan, who is a loyal and supportive friend to Will throughout the movie. While the character is not based on Affleck himself, it is clear that he brought a personal touch to the role, having grown up in the same area as the movie's characters. Affleck's performance in the movie was praised, with critics commending his ability to bring authenticity to the character.
Overall, Good Will Hunting is not based on Ben Affleck, but his contribution to the movie as a co-writer and actor cannot be overlooked. The film remains a timeless classic, and Affleck's role in its creation has contributed to its lasting impact on audiences worldwide.
>> Related – Was A Few Good Men a true story?
The Inspiration Behind Skylar in Good Will Hunting: Unraveling the Mystery.
In the movie Good Will Hunting, Minnie Driver played the character of Skylar. Many fans of the movie have wondered if Skylar was based on a real person or if it was just a fictional character. As it turns out, Skylar was inspired by a real person – Skylar Satenstein. Satenstein was Matt Damon's girlfriend at the time he was writing the script for the movie. However, before the filming began, Satenstein left Damon for Metallica drummer Lars Ulrich. Despite this, the character of Skylar was kept in the movie and was played by Minnie Driver.
Interestingly, during the production of the movie, Matt Damon and Minnie Driver became romantically involved with each other. This was not surprising, considering the fact that they had to spend a lot of time together while filming. However, their relationship did not last long and they broke up soon after the movie was released.
Overall, Skylar's character in Good Will Hunting was based on a real person, but the events that took place in the movie were purely fictional. The character was portrayed on the big screen by Minnie Driver, who did a fantastic job of bringing the character to life.
Unveiling Matt Damon's Intelligence Quotient (IQ) – The Definitive Answer.
Matt Damon, the Academy Award-winning actor, writer, and producer, is known not only for his talent but also for his intelligence. With an IQ of 160, he is undoubtedly one of the smartest people in Hollywood. His intelligence is reflected not only in his performances but also in the movies he has written and produced. One such movie is the critically acclaimed "Good Will Hunting," which he co-wrote with his longtime friend Ben Affleck.
In the movie, Damon played the lead role of Will Hunting, a gifted but troubled young man who works as a janitor at MIT. He has a photographic memory and a genius-level IQ, which he uses to solve complex mathematical problems. However, his troubled past and his fear of success hold him back from realizing his potential.
Damon's portrayal of Will Hunting was not only convincing but also moving. His performance earned him an Academy Award for Best Original Screenplay, which he shared with Affleck. The success of the movie helped to solidify Damon's reputation as one of Hollywood's most talented and intelligent actors.
In conclusion, Matt Damon's IQ of 160 is an impressive achievement, but it is not the only reason for his success. His talent, hard work, and dedication have made him one of the most respected and admired actors in Hollywood. His work on "Good Will Hunting" is a testament to his intelligence and his commitment to making great movies.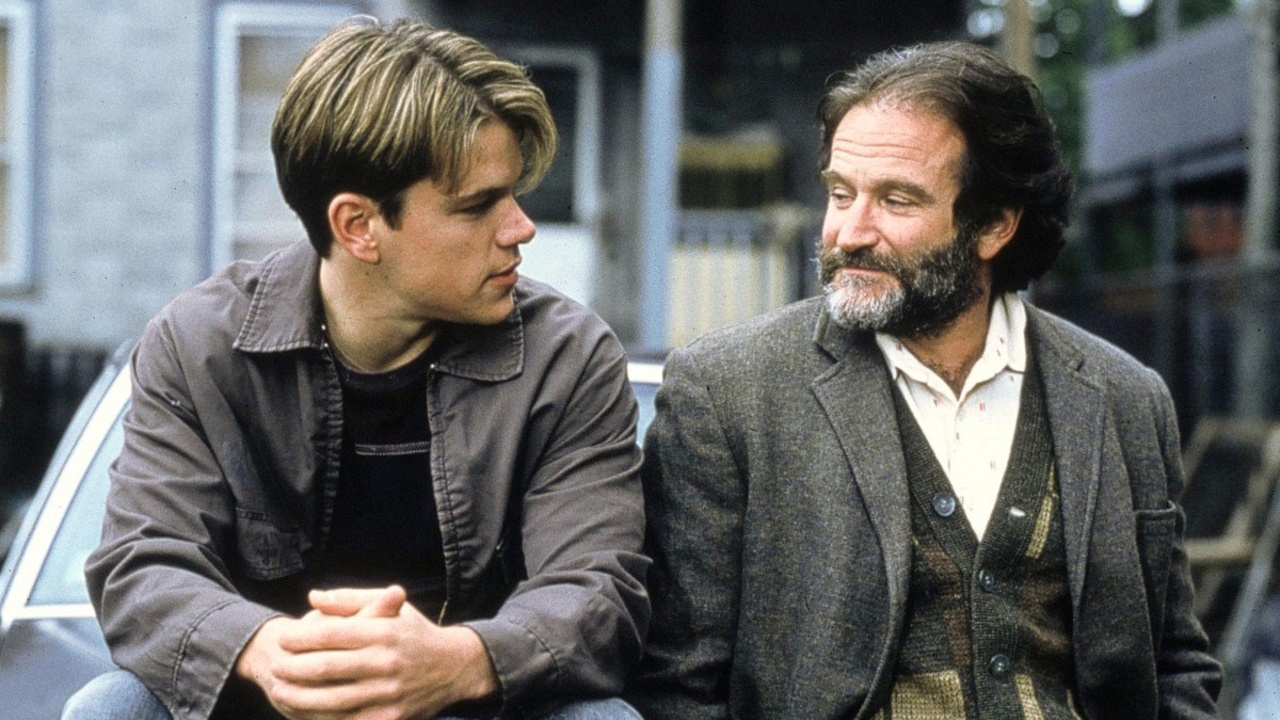 The Abandonment of Will Hunting: Did his parents leave him behind?
Good Will Hunting is a movie that revolves around the life of Will Hunting, a math prodigy with a photographic memory who works as a janitor at MIT. As the plot unfolds, we learn that Will's life has not been a bed of roses. He was abandoned by his parents as a child, which has had a profound impact on his emotional well-being. He has been struggling with trust issues ever since, and as a result, he has built a shell around himself to keep people at bay.
Will's fear of being vulnerable stems from the fact that he never wants anyone to have power over him, as he believes that people only end up hurting those they have power over. This fear is a direct consequence of his childhood experiences. Will's parents were supposed to be the people who loved him the most, but they left him, and he was left to fend for himself. This abandonment has left a deep scar on Will's psyche, and it has shaped the person he has become.
In the movie, we see Will struggling to open up to people, even those who care about him. He is always on the defensive and is quick to push people away. However, as the movie progresses, we see him slowly opening up to his therapist Sean Maguire, played by Robin Williams. Sean, who also had a troubled childhood, understands Will's pain and helps him confront his fears and insecurities.
In conclusion, the character of Will Hunting in the movie is a complex one, and his past experiences have had a profound impact on his emotional well-being. His fear of vulnerability and his reluctance to trust people are all rooted in his childhood experiences of being abandoned by his parents. The movie does an excellent job of exploring the impact of childhood trauma on one's emotional well-being and the importance of confronting and dealing with those emotions to lead a fulfilling life.
The Quest for Genius: Exploring the Elusive 500 IQ Mark
Marilyn vos Savant is a well-known American author and columnist, famous for having the highest recorded IQ in the world. Born on August 11, 1946, in St. Louis, Missouri, she has made a name for herself as a writer and commentator on various topics. Her IQ score is reportedly 228, the highest ever recorded. She has been a columnist for Parade magazine since 1986, where she answers readers' questions about a wide range of subjects.
In addition to her career as a writer, vos Savant is also an accomplished inventor and game designer. She has designed several board games, including "The Monty Hall Problem," which is based on a famous probability puzzle. In 1987, she married Robert Jarvik, the inventor of the Jarvik-7 artificial heart. The couple has two children together.
While vos Savant's IQ is impressive, it's worth noting that IQ tests are not without controversy. Some experts argue that IQ tests are culturally biased and don't accurately measure intelligence. Nonetheless, vos Savant's accomplishments are a testament to her intelligence and creativity. She is an inspiration to many and a shining example of what one can achieve with hard work and dedication.
More to discover
it is clear that Good Will Hunting is not entirely a work of fiction. The movie draws inspiration from real-life events and individuals, which makes it all the more interesting. The story of a brilliant but troubled young man resonated with audiences everywhere and made the film a classic. While the main character, Will Hunting, is not based on a specific person, the movie's creators drew from their own experiences and the world around them to create a truly compelling story. So, whether you're a fan of the movie or just curious about its origins, it's fascinating to learn about the real-life inspirations behind Good Will Hunting.