Are you a fan of the mischievous Peter Rabbit and his furry friends? If you've been wondering about the possibility of a third installment in the popular movie franchise, we've got some exciting news for you. According to director Will Gluck, Peter Rabbit 3 is already in the works and he's "almost finished writing it". But that's not all – Gluck promises that the idea behind the movie is "bananas", which is sure to pique the interest of fans who are eagerly awaiting the release of the next installment. In this blog post, we'll delve deeper into what we know so far about Peter Rabbit 3: its release date, the plot, the villain, and more. So, let's hop to it!
Will Peter Rabbit Fans Get a Third Adventure on the Big Screen?
Peter Rabbit fans will be delighted to know that a third movie is in the works. In an interview with HeyUGuys, director Will Gluck shared that he has almost completed the script for Peter Rabbit 3. Gluck also revealed that the idea for the movie is "bananas", which suggests that it will be just as entertaining and zany as the first two movies in the franchise.
Creating a successful sequel is a difficult task, and creating a third installment is even more challenging. However, Gluck believes that they have an advantage due to the meta nature of the previous movies. The Peter Rabbit movies have always incorporated self-referential humor and nods to the source material, which adds to their charm and appeal.
With Gluck's track record of delivering fun and heartwarming family movies, fans can expect nothing less from Peter Rabbit 3. As of now, there is no official release date for the movie, but fans can rest assured that the team is hard at work to deliver another delightful adventure for Peter and his friends.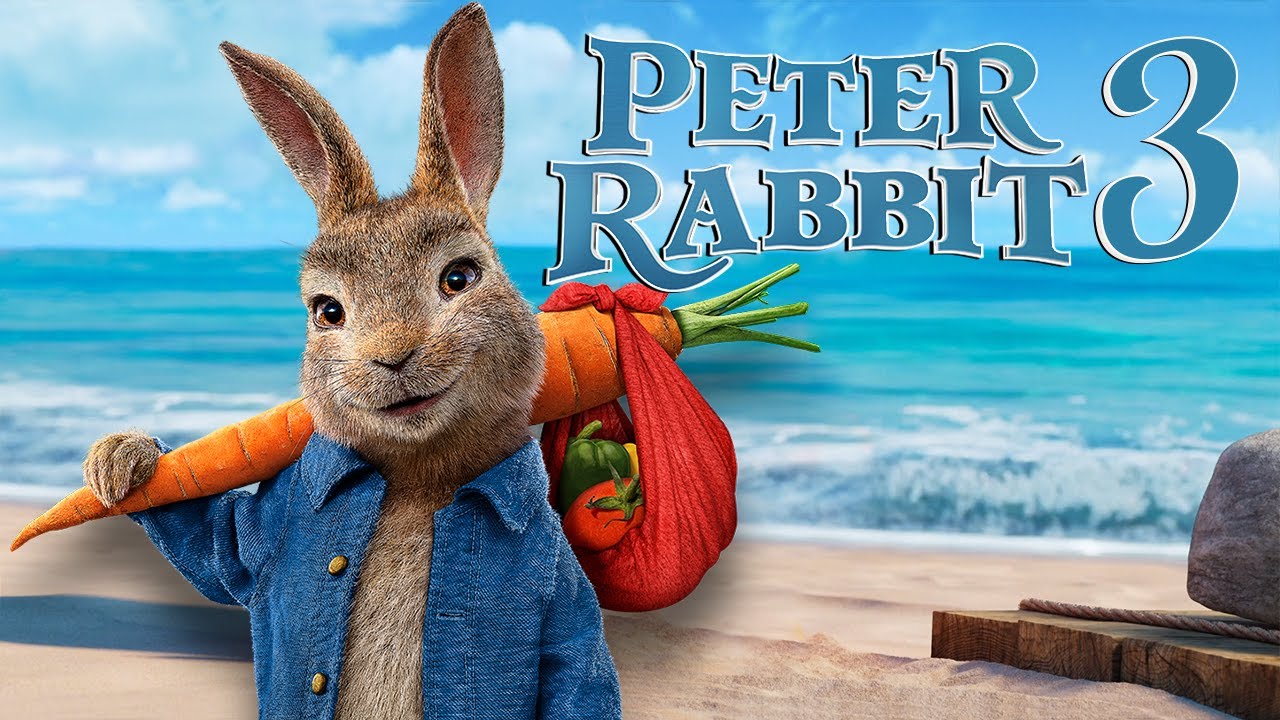 🍿 Must Read Will there be a Looney Tunes back in Action 2?
Is the Release of Peter Rabbit 3 on the Horizon?
Fans of the mischievous Peter Rabbit series have been eagerly anticipating news of a third film. While official confirmation has yet to be given, there are encouraging signs that suggest there will indeed be a Peter Rabbit 3 release date. The production schedule for the previous two movies has been similar, with about two years between each release. Taking this into account, it is safe to assume that a third installment could follow suit and be released in early 2023.
Of course, the ongoing pandemic has thrown a wrench into many film productions and release schedules, so nothing is set in stone. However, with the success of the first two movies and the popularity of the beloved characters, it seems likely that a third movie will eventually make its way to theaters. Fans can keep their fingers crossed and stay tuned for official announcements regarding a Peter Rabbit 3 release date.
Unveiling the Plot of Peter Rabbit's Third Adventure
Peter Rabbit 3 is an upcoming movie that many fans of the franchise are eagerly anticipating. The movie follows the adventures of Peter Rabbit, who seems to have a bit of a reputation for mischief among his fellow rabbits. James Cordon's portrayal of Peter Rabbit highlights his playful and mischievous nature that often gets him into trouble.
In this latest installment, Peter ventures out of his garden and into a world where his mischievous behavior is not only accepted but encouraged. However, things take a turn when his family comes looking for him and tries to bring him back home. The movie promises to be a fun-filled adventure that will keep audiences of all ages entertained.
The plot of Peter Rabbit 3 seems to be centered around the theme of family and the importance of sticking together. Despite the fact that Peter enjoys his newfound freedom, he realizes that his family is where he truly belongs. The movie will likely showcase the challenges that come with balancing individuality and family obligations.
Overall, Peter Rabbit 3 promises to be an exciting adventure that fans of the franchise will love. With a focus on family and a playful tone that highlights Peter's mischievous nature, this movie is sure to be a hit with audiences of all ages. Keep an eye out for the release date of Peter Rabbit 3 and make sure to mark your calendars so you don't miss out on the fun!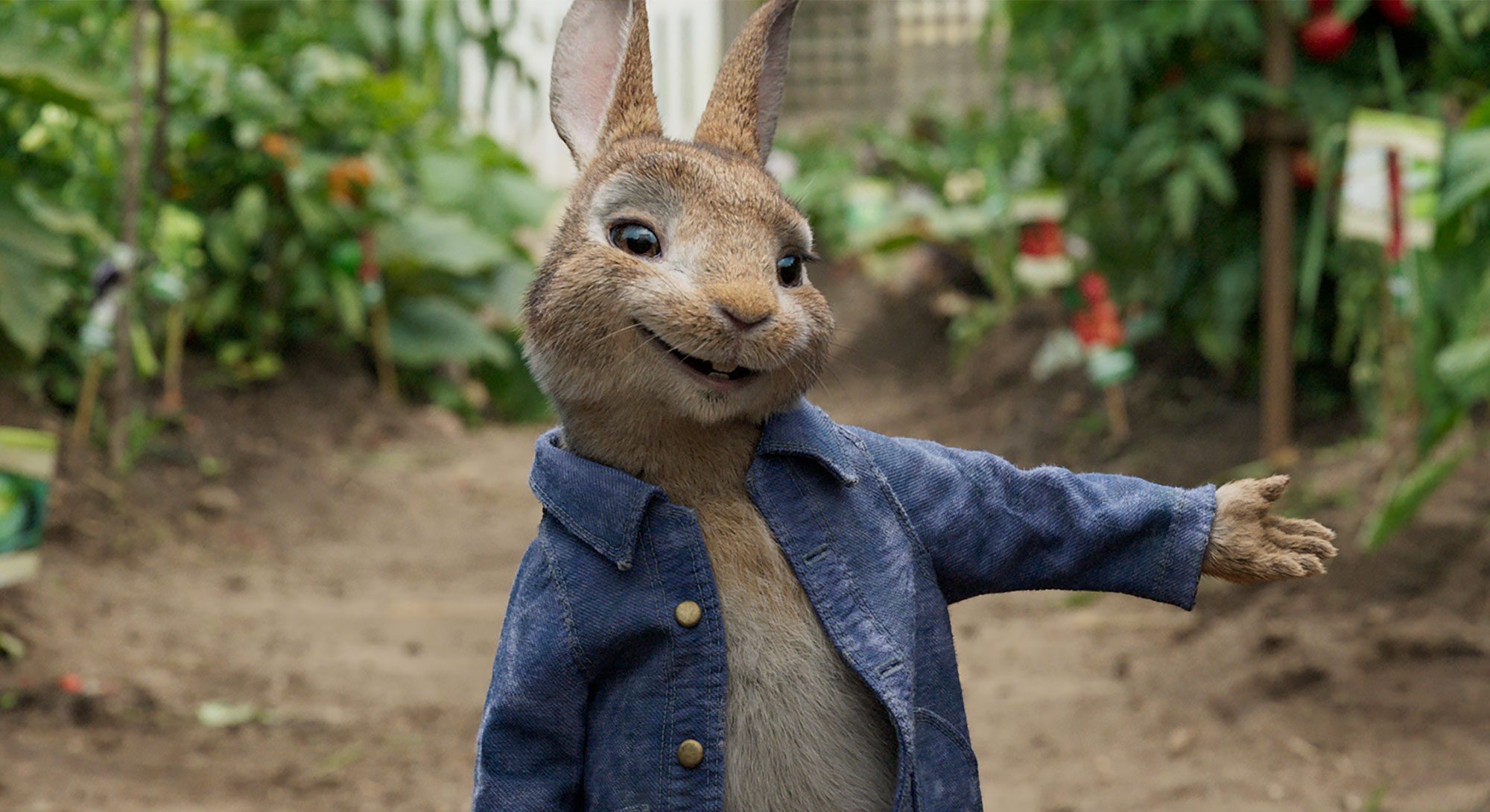 The Future of Peter Rabbit on the Big Screen: A Look into Possible Sequels
After the release of Peter Rabbit 2: The Runaway in 2021, fans of the beloved children's book series are eagerly awaiting news of a third movie. While there has been no official announcement yet, the success of the previous two films suggests that it is highly likely that another Peter Rabbit movie will be made.
Directed and produced by Will Gluck, who also co-wrote the screenplay with Patrick Burleigh, Peter Rabbit 2: The Runaway was praised for its stunning 3D animation, humor, and action-packed storyline. Gluck has also expressed his love for the characters and the world of Peter Rabbit, making it even more likely that he will continue to develop the franchise.
However, the ongoing COVID-19 pandemic has caused significant delays and disruptions in the entertainment industry, making it difficult to predict when a new Peter Rabbit movie might be released. Fans will have to wait patiently for any official announcements regarding a third installment in the series.
In the meantime, fans can enjoy watching Peter Rabbit 2: The Runaway, which is currently available to stream on various digital platforms. The movie follows the mischievous and adventurous Peter Rabbit as he embarks on a journey to discover his true identity and escape the clutches of a conniving animal trader. With stunning visuals and an engaging storyline, it is no surprise that fans are clamoring for more of Peter Rabbit's adventures on the big screen.
>> Related – Will there be a Sonic 3?
Finding Peter Rabbit 3: A Guide to Streaming and Viewing Options
If you are a fan of Peter Rabbit and are eagerly waiting for the release of the third installment, you might be wondering where you can watch it. The good news is that you can watch Peter Rabbit 3 on Prime Video. Prime Video is an online streaming platform that offers a vast collection of movies and TV shows, including Peter Rabbit 3.
With Prime Video, you can watch Peter Rabbit 3 from the comfort of your own home, without having to go to a movie theater or buy a DVD. All you need is a subscription to Prime Video, and you can watch it on any device, including your phone, tablet, or TV.
Watching Peter Rabbit 3 on Prime Video is not only convenient, but it also offers several benefits. Firstly, you can watch it as many times as you want, without any restrictions or additional fees. Secondly, Prime Video allows you to download movies and shows, which means that you can watch them offline, without an internet connection.
In conclusion, if you want to watch Peter Rabbit 3, Prime Video is the perfect platform for you. Subscribe to Prime Video, and you can enjoy this beloved movie from the comfort of your home, at any time you want.
Identifying the Antagonist in the Third Installment of Peter Rabbit.
In the world of Peter Rabbit, the villainous character who is always in pursuit of Peter and his friends is John McGregor, commonly known as Mr. McGregor. He is the main antagonist of the franchise and has appeared as a villain in three of Beatrix Potter's classic children's books. Mr. McGregor is a stop-at-nothing thief who is always on the hunt for Peter and his friends. He is known for his ruthless ways and cunning tactics that make him a formidable foe for the innocent and playful group. His character has been adapted for the big screen in both Peter Rabbit and Peter Rabbit 2: The Runaway, where he continues to be a thorn in the side of our beloved characters. Despite his villainous ways, Mr. McGregor remains an important character in the Peter Rabbit franchise and a worthy adversary for Peter and his friends.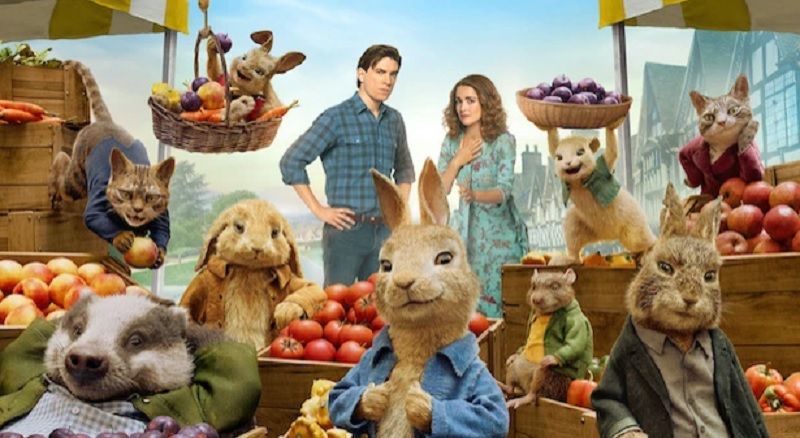 The fate of Peter Rabbit's father.
In the second installment of the Peter Rabbit series, we see how Peter deals with the loss of his father. Peter shares the tragic story of how his father was killed by Mr McGregor and ended up in a pie. This revelation understandably leaves Peter devastated and angry.
However, the storyline takes a twist when Old Mr McGregor, the one who killed Peter's dad, suffers a heart attack and collapses in the garden. Peter, who is still grieving his father's death, approaches the lifeless body of Mr McGregor and pokes his eye to confirm his death. This dark and unexpected turn of events highlights the complexities of grief and revenge.
The scene not only showcases Peter's emotional turmoil but also gives the audience a glimpse into the darker side of the story. It also sets up an interesting conflict for the upcoming Peter Rabbit 3, as it raises the question of how Peter will deal with his father's death and the aftermath of his actions towards Mr McGregor.
Overall, the loss of Peter's father serves as a crucial plot point that adds depth and complexity to the story, making it more than just a lighthearted children's tale.
Unveiling the Family of Peter Rabbit: Is He the Only Child or Are There More Siblings?
Peter Rabbit, the main protagonist of the Peter Rabbit series, has three younger sisters named Flopsy, Mopsy, and Cottontail. The four rabbits live in a rabbit hole that features human amenities such as a kitchen, furniture, and even a shop where their mother sells a variety of items.
Peter, being the eldest sibling, often takes on the role of the leader and protector of his younger sisters. Flopsy, Mopsy, and Cottontail are all distinct characters with their own unique personalities, adding to the charm and appeal of the series.
The relationship between Peter and his sisters is a crucial aspect of the stories, highlighting the importance of family bonds and the value of looking out for one another. This dynamic is explored further in the upcoming film, Peter Rabbit 2: The Runaway, where the siblings are faced with new challenges and adventures.
Overall, the inclusion of the three sisters adds depth and richness to the Peter Rabbit universe, making it a beloved and enduring classic for both children and adults alike.
More to discover
fans of the Peter Rabbit franchise will be thrilled to know that a third movie is in the works. Director Will Gluck has revealed that the script is almost finished and promises that the idea for this movie is "bananas". While there is no official release date for Peter Rabbit 3 yet, fans can rest easy knowing that the team behind the film is dedicated to creating a sequel that lives up to the high expectations set by the first two movies. Keep an eye out for more updates on where and when you can watch Peter Rabbit 3, and get ready to see what kind of mischief Peter and his friends will get into next.