Are you eagerly waiting for All of Us Are Dead Season 2 and wondering if Cheong-San will make a comeback? Well, the answer is yes, but there's a catch. According to recent speculations, Cheong-San's return in the upcoming season might not be as a hero, but as a villain. The show creators might take a bold step and subvert expectations by bringing him back in an unexpected role. But that's not all, fans are also curious about Cheong-San's love interest, whether he's alive or not, and if he kissed On-jo. Keep reading to find out more!
Is Cheong-San Making a Comeback in Season 2?
All of Us Are Dead has captured the hearts of audiences around the globe with its unique take on the zombie apocalypse genre. The show left fans wondering about the fate of one of its most beloved characters, Cheong-San, and whether he will return in season 2. According to sources, there is a possibility that Cheong-San might return, but not in the way fans might expect. The show creators have hinted that if Cheong-San does return in season 2, it will be as a villain. This unexpected twist has left fans speculating about the direction of the show and the fate of their favorite character.
It is worth noting that the show's creators have not confirmed whether Cheong-San will return in season 2 or not. However, the possibility of his return has sparked a lot of excitement among fans, who are eagerly waiting for the next season to arrive. If Cheong-San does return, it will be interesting to see how the writers incorporate his character into the story and how his transformation into a villain will affect the other characters.
The idea of Cheong-San returning as a villain is intriguing, as it presents an opportunity for the show to explore the darker side of his character. Cheong-San was a fan-favorite in the first season, and his return will undoubtedly be met with enthusiasm. However, his transformation into a villain will also make for a compelling storyline, as the other characters will have to confront their former friend and ally.
In conclusion, while there is no official confirmation regarding Cheong-San's return in season 2, the possibility of his return as a villain has sparked a lot of interest among fans. If the show does decide to bring back Cheong-San, it will be exciting to see how his character is developed and how his return affects the other characters.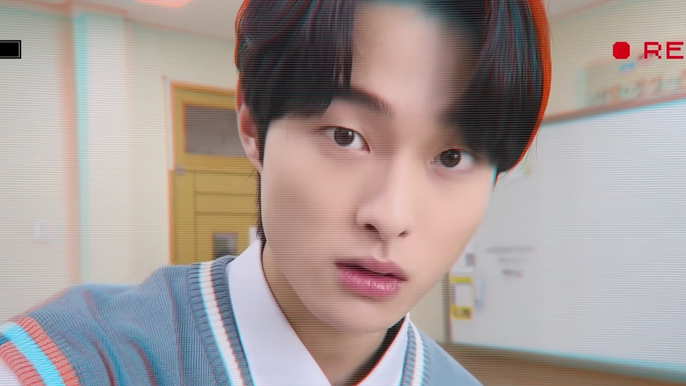 🍿 Must Read Will there be a season 2 of That 90s Show?
Is Cheong-San Joining the Cast for All of Us Are Dead Season 2?
All of Us Are Dead season 1 has taken the world by storm and fans are eagerly waiting for updates on the next season. The internet is buzzing with rumors about the return of some of the main characters in season 2, including Cheong-San. While there has been no official announcement, it's almost certain that Cheong-San will be back in season 2.
The first season of All of Us Are Dead introduced us to a group of high school students trying to survive a zombie apocalypse. Among them were On-jo, Su-hyeok, Dae-su, Ha-ri, Mi-jin, and Hyo-ryung. However, one of the most beloved characters was Cheong-San, played by Yoon Chan-young.
The announcement video for season 2 featured Yoon Chan-young, which is a good indication that we can expect to see more of Cheong-San's character in the upcoming season. Fans are excited to find out how his character will develop and what kind of role he will play in the story.
Cheong-San's character was shrouded in mystery in season 1, and fans have been speculating about his love interest. Some have even wondered if he might have a romantic connection with On-jo. The return of Cheong-San in season 2 could provide answers to these questions, and we can't wait to see how the story unfolds.
In summary, while it has not been officially confirmed, it's highly likely that Cheong-San will make a return in All of Us Are Dead season 2. Fans are eagerly awaiting to see the character's development and the role he will play in the upcoming season.
Returning Characters to Watch Out For in Season 2 of All of Us Are Dead
The popular South Korean Netflix series, All of Us Are Dead, has left fans wondering who will make a comeback in season 2. While the cast has not made any official statements regarding their return, it is likely that the main characters will reprise their roles in the upcoming season. With their exceptional performances, Park Ji-hoo and Park Solomon are expected to return as On-jo and Su-hyeok, respectively. The show's intriguing plot and character development would be incomplete without the presence of prominent characters such as Dae-su, Ha-ri, Mi-jin, and Hyo-ryung. Therefore, it is reasonable to assume that they will make a comeback in the second season. However, the future of Cheong-San's character remains uncertain, and fans are eagerly anticipating news regarding his return. Nonetheless, viewers can still look forward to the return of their favorite characters as they continue to navigate through the challenges of the zombie apocalypse.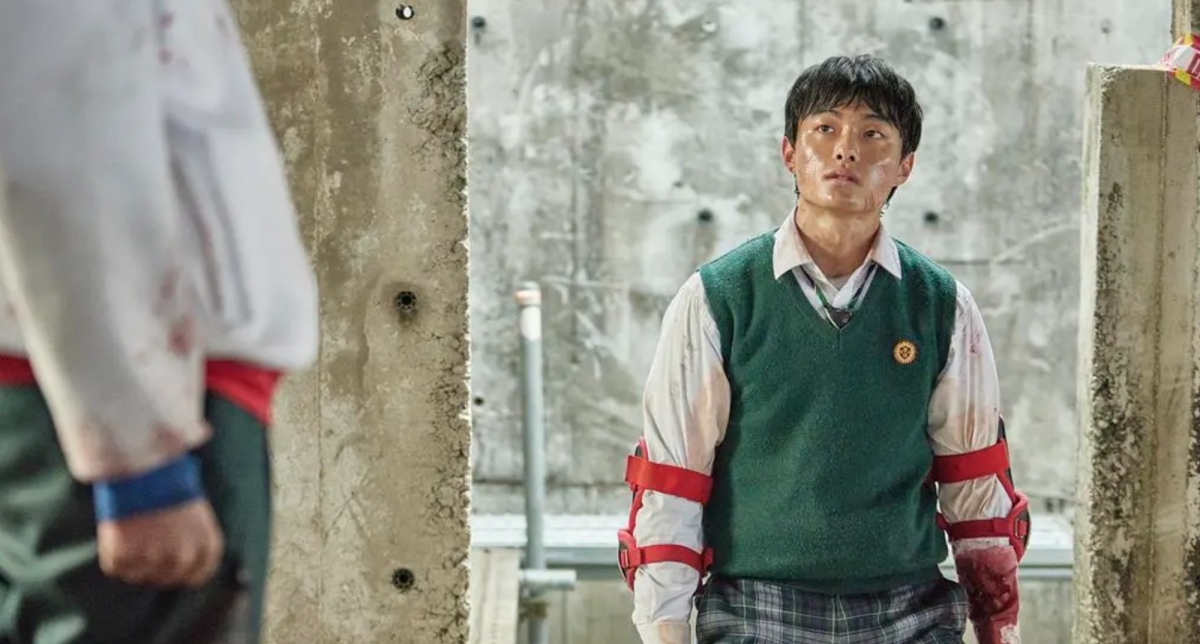 The potential comeback of Cheongsan: What are the chances?
Will Cheongsan return in season 2 of All of Us Are Dead? This is a question on the minds of many fans of the zombie thriller. Unfortunately, the actor who played Cheongsan, Yoon Chan-young, has admitted that he doesn't know about his character's fate after the finale. In a recent interview with Soompi, Yoon detailed how he was cast in All of Us Are Dead and shared some insights into his character's journey throughout the show.
Yoon explained that he was drawn to the role of Cheongsan because it was different from the characters he had played before. He also praised the show's unique concept and the talented cast and crew. However, when asked about Cheongsan's future, Yoon admitted that he was unsure of what was in store for his character.
It's worth noting that All of Us Are Dead has not yet been renewed for a second season, so it's unclear if any of the characters will return. However, if the show does get picked up for another season, it's possible that Cheongsan could make a comeback. Fans will have to wait and see what the future holds for this beloved character.
>> Related – Will there be a Peacemaker season 2?
Unveiling the Mystery: Will Cheong-San Make a Return in Episode 12?
In episode 11 of All of Us Are Dead, viewers were left with a cliffhanger as Cheong-san and Gwi-nam plunged into a fiery abyss. The question on everyone's mind was whether or not Cheong-san would return in the next episode. Unfortunately, in episode 12, it was revealed that Cheong-san had indeed perished in the fire.
As On-ju's badge, which she had given to Cheong-san, floated amidst numerous bodies in an elevator shaft, it became clear that Cheong-san was not going to make a miraculous return. The absence of Cheong-san was felt throughout the remainder of the season, leaving fans to wonder if there would be any other unexpected twists and turns in the plot.
Overall, it is safe to say that Cheong-san's character arc has come to a close. While it is disappointing to see such a beloved character depart from the show, it also adds to the realism of the storyline. The unpredictability of the plot keeps viewers on their toes and ensures that anything can happen in the world of All of Us Are Dead.
Uncovering the Mystery: Cheong-San's Romantic Partner
Cheong-san's character in All of Us Are Dead is one of the most interesting and complex in the series. One of the main themes that runs through the show is his unwavering love for his classmate, On-jo. From the very beginning, it is clear that Cheong-san has strong feelings for her, which ultimately drive much of his actions throughout the series.
Despite the fact that On-jo initially rejects his advances, Cheong-san's love for her never wavers. In fact, it is only after she sees his zombified mother and they have a heart-to-heart conversation that she begins to see him in a different light. From that point on, their relationship grows stronger and more romantic.
Throughout the series, Cheong-san's primary goal is to protect On-jo from harm. He puts himself in danger numerous times in order to keep her safe, and all of his decisions are motivated by his love for her. Although Cheong-san is a flawed character, his love for On-jo adds a layer of depth and emotion to the show that is truly compelling.
Overall, Cheong-san's love for On-jo is one of the most important and interesting aspects of his character. It adds an element of romance and drama to the series, and serves as a driving force behind many of the show's key plot points.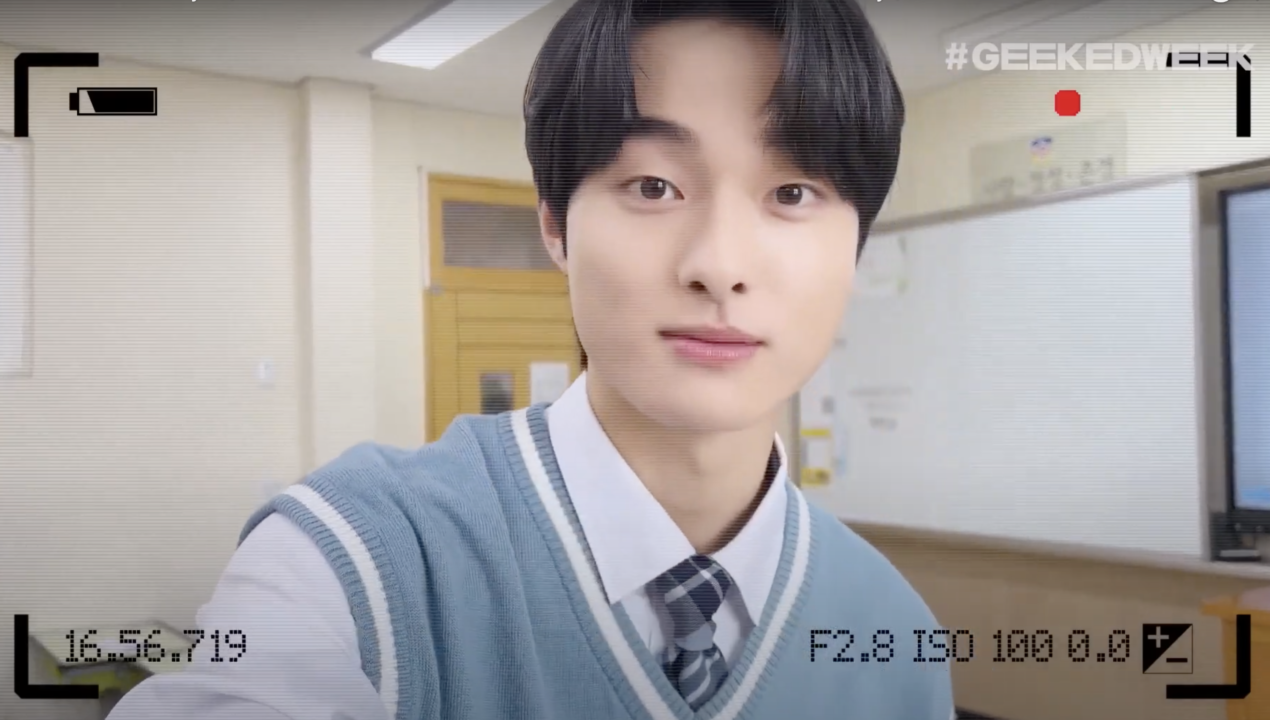 The Controversy Surrounding Cheongsan's Existence.
In the Korean drama series "All of Us Are Dead," the fate of the students trapped in the high school during a zombie outbreak has left fans with many questions. One of the most pressing questions is whether or not Cheongsan, one of the main characters, is alive.
Fortunately, four months after the initial outbreak, Nam-ra meets with her friends and mentions that there are other kids like her. This statement implies that Cheong-san and Gwi-nam are still alive. While this is good news for fans of Cheong-san, it also raises questions about how the characters have managed to survive for so long in such a dangerous environment.
It is unclear what Cheong-san's fate will be in season 2 of "All of Us Are Dead," but fans are eager to see him return. Cheong-san is a complex character whose backstory and relationships have yet to be fully explored, including his love interest, which remains a mystery. Fans are eagerly awaiting any news about the upcoming season and the return of Cheong-san.
Unveiling the Romance: Was Cheong San's Kiss Planted on On-jo's Lips?
In the finale of All of Us Are Dead, which left the audience with several questions, one of the most talked-about scenes was when Cheong San kissed On-jo. Cheong San, played by actor Chan Young, had been through a lot of emotional turmoil throughout the show. Therefore, when the opportunity presented itself, he didn't hesitate and kissed On-jo before sending her to safety.
According to a translation by Soompi, Chan Young, the actor who plays Cheong San, revealed that it was the first kiss of his whole life. This confession further added to the excitement and anticipation of the audience for the upcoming season.
The kiss between Cheong San and On-jo left many wondering about their relationship status. Some even speculated that they might end up together in season 2. However, nothing is confirmed, and we'll have to wait for the new season to see if their relationship develops any further.
Overall, the scene where Cheong San kisses On-jo was a significant moment in the finale, leaving the audience with questions and anticipation for the next season.
More to discover
while there is no official confirmation about Cheong-San's return in All of Us Are Dead season 2, fans are speculating that he might make a comeback as a villain. However, the show has kept us on our toes, and we can expect some surprises in the upcoming season. As for other characters, there is a possibility that some of them could return, but nothing has been confirmed yet. Whatever the case, we are eagerly waiting for the release of All of Us Are Dead season 2 to see what happens next in this thrilling zombie apocalypse series.