Are you a fan of "How I Met Your Mother"? If you are, then you must be curious about who ended up with whom. One of the most pressing questions is: Who does Barney end up with? The final season of the show focuses on Barney and Robin's wedding weekend. Despite some hesitation, they finally tie the knot in "The End of the Aisle" after Barney promises to always be truthful to her. But did their marriage last? Find out more about Barney and Robin's love story and the other characters' romantic fates in this blog post.
The Final Love Interest of Barney Stinson.
In the popular sitcom "How I Met Your Mother," Barney Stinson is one of the central characters who is known for his womanizing ways and strict adherence to his "Bro Code." Throughout the series, viewers saw Barney engage in numerous flings and one-night stands, earning him the title of a "player" among his group of friends. However, in the final season, the focus shifts to Barney and Robin's wedding weekend, which forms the central plot of the season. Despite some initial hesitation and uncertainty, Barney and Robin eventually tie the knot in the episode "The End of the Aisle." This momentous occasion is made even more significant by Barney's vow to always be honest with Robin, marking a major turning point in his character development. As the series progresses, viewers get to see how Barney and Robin's marriage plays out and whether they remain together or not.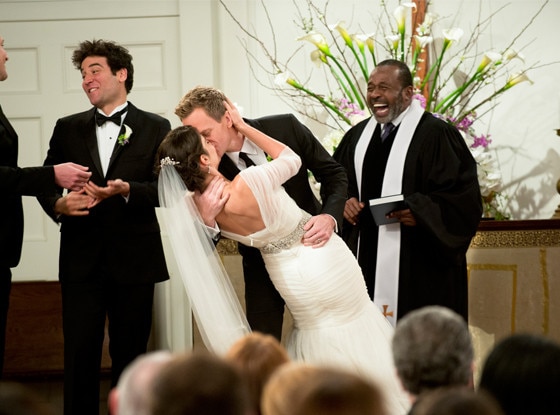 🍿 Must Read What happened to Tracy in How I Met Your Mother?
The Fate of Barney and Robin's Relationship: Do They Ultimately End Up Together?
Barney and Robin's relationship was not always smooth sailing. They had their fair share of ups and downs. In fact, there were times when they even lied to their minister about their compatibility. Additionally, Barney's mother did not approve of Robin, which created a rift between them. At one point, Robin even considered running away with Ted, which put a strain on her relationship with Barney.
Despite these obstacles, Barney and Robin eventually tied the knot. Their wedding day was not without its hiccups, but they managed to make it through. Barney promised to always be honest with Robin, which was a significant step for him as a character.
Their relationship, however, was not meant to be forever. The couple got divorced after just three years of marriage. This left fans devastated, as they had invested so much time and emotion into their love story. The reasons for their divorce are explored in later episodes, but it is clear that they simply grew apart.
Overall, Barney and Robin's relationship was full of drama, but it had its sweet moments too. They were not perfect for each other, but they gave it their best shot. In the end, they realized that they were better off as friends.
Unraveling the Fate of Barney and Robin: The Truth about their Marriage
After five long years of will-they-won't-they, Barney and Robin finally tied the knot. The wedding ceremony itself was the centerpiece of the ninth and final season of How I Met Your Mother, and it was a beautiful, emotional moment for both characters and fans alike. However, their happiness was short-lived, as the couple ended up getting divorced just three years later.
The main reason for the divorce was Robin's burgeoning career as a TV reporter, which required her to travel frequently and be away from home for extended periods of time. This put a significant strain on their relationship, as Barney struggled to cope with the distance and loneliness. Despite his best efforts to be supportive, the pressure eventually became too much for both of them, and they decided to go their separate ways.
It's worth noting that the divorce wasn't all bad news for Barney, as it was revealed that he had a daughter from a previous relationship that he had been keeping secret. This revelation forced him to reevaluate his priorities and become a more responsible, committed father to his child. While the divorce was undoubtedly a painful experience for both parties, it ultimately led to positive growth and change for Barney.
Overall, the divorce of Barney and Robin was a bittersweet moment for fans of the show, who had invested so much time and emotion into their relationship. While it was sad to see them go their separate ways, it was also a reminder that life doesn't always go according to plan, and that even the strongest relationships can falter under the right circumstances.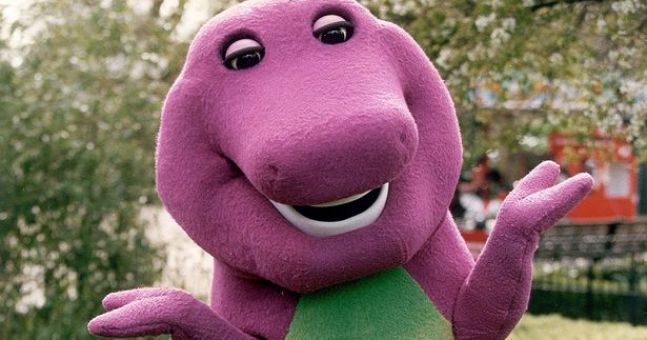 Unraveling the Reason behind the Robin and Barney Breakup
In the ninth and final season of How I Met Your Mother, fans were excited to see Robin and Barney finally tie the knot. However, their happiness was short-lived, and they shocked everyone when they announced their divorce in 2016. In the episode Last Forever – Part One, Barney and Robin reveal that their marriage fell apart due to Robin's busy work schedule. Despite Barney's efforts to make things work, Robin's commitment to her career made it impossible for them to spend quality time together. The showrunners of HIMYM portrayed this as a realistic and relatable reason for divorce, highlighting the importance of communication and compromise in any relationship. This revelation left fans disappointed as they were rooting for Robin and Barney to have a happy ending. Nevertheless, it added a layer of complexity to their characters and made the show more realistic.
>> Related – Is Daphne with Fred or Shaggy?
The Mystery Unraveled: Identifying the Mother of Barney's Child.
The much-awaited revelation of the mother of Barney's child finally came to light in the sitcom's ninth and final season. In an interview with the Huffington Post, the actor who portrayed Barney, Neil Patrick Harris, confirmed that he knew who the mother was. As it turned out, a scene was filmed featuring Barney meeting a girl at MacLaren's, which unfortunately did not make the final cut. The girl in that scene was the one who ends up being the mother of Barney's child, and her name is Emma. Interestingly, Emma is also one of Neil Patrick Harris's closest friends, making her casting all the more special. It is worth noting that while the revelation of the mother was a significant plot point, the show's focus remained on the journey of Ted and his search for the one.
The Love Triangle: Was Robin More in Love with Ted or Barney?
Robin's love life in How I Met Your Mother was quite complex, especially when it came to choosing between Ted and Barney. However, on an emotional level, Ted seemed to be the one who Robin loved more than Barney. Throughout the series, we see that Ted was always there for Robin, even when she was going through some tough times.
Although Barney was always Robin's choice for a good time, it was Ted who initiated a deeper connection with her. We see this in many instances, such as when Ted comforts Robin after her breakup with Don, and when he takes her on a spontaneous trip to the mall to cheer her up. These moments show that Ted truly cared for Robin on a deeper level, and was always there for her when she needed emotional support.
On the other hand, Barney was always more focused on fun and games, and while he did care for Robin, he never really connected with her on an emotional level. This is evident when we see Robin struggling with her feelings for Barney, but ultimately choosing to marry him because of his fun-loving nature and their shared love of suits.
In conclusion, while Robin had love for both Ted and Barney, it was Ted who had a deeper emotional connection with her. Barney may have been a great choice for a good time, but when it came to matters of the heart, it was always Ted who Robin turned to.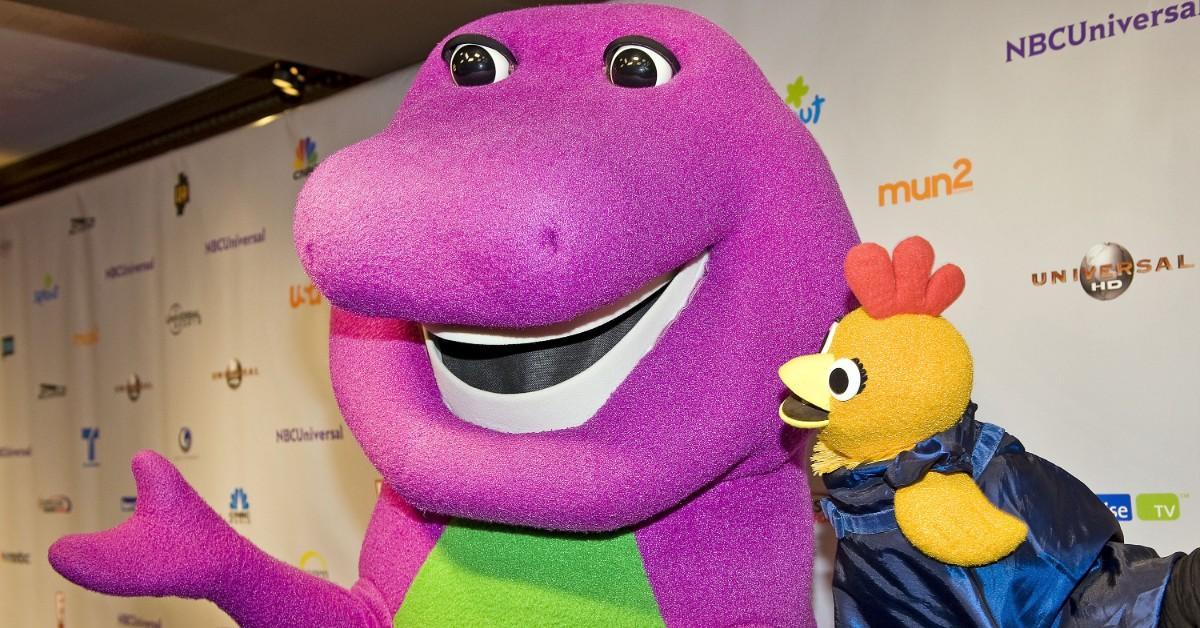 Robin's ultimate love interest revealed: How did it happen?
Robin Scherbatsky, played by Cobie Smulders, finally ends up with Ted Mosby, played by Josh Radnor. The series finale of "How I Met Your Mother" revealed that the mother, Tracy McConnell, had passed away, and Ted, years later, rekindled his romance with Robin, ultimately ending up together. However, this ending was met with mixed reviews from fans of the show, as many had rooted for Robin to end up with Barney, played by Neil Patrick Harris, whom she married in the episode before the finale.
The decision to have Robin and Ted end up together was not a popular one, as it seemed to negate the character development that both characters had gone through in their individual storylines. Some viewers argued that Robin and Barney's divorce was rushed and not given enough attention, and that the final season's focus on a single weekend felt like a letdown after years of buildup.
Despite the controversy surrounding the final season's ending, "How I Met Your Mother" will always be remembered for its witty writing, lovable characters, and ability to keep viewers invested in the story for nine seasons.
The Ultimate Question: Will Ted Find True Love?
In the long run, the show's viewers were left wondering who Ted would eventually end up with. However, in the final episode of the series, titled "Last Forever," the writers finally revealed the identity of Ted's soulmate. It was none other than Tracy McConnell, whom he met at a train station just as he was about to leave for Chicago. Their connection was instant, and they hit it off right away.
After a year of dating, Ted and Tracy finally got engaged, and they were shown to have a beautiful life together, complete with children and a happy family. This was a fitting end to the show, as fans were finally able to witness Ted's long-awaited happy ending.
It was a surprise to viewers that Tracy was not a character that was introduced earlier in the show. However, the writers did a great job of making her feel like a natural fit for Ted. She was portrayed as someone who shared his interests and values, and with whom he could build a life of happiness and love.
In conclusion, the reveal of Ted's wife, Tracy McConnell, was a satisfying ending to the series. It gave viewers the closure they needed, and showed that in the end, love truly does conquer all.
More to discover
after a series of ups and downs, Barney and Robin finally get married. However, their marriage doesn't last and they end up getting divorced. The reason for their divorce is Robin's busy schedule and inability to give time to their relationship. Barney, on the other hand, becomes a father to a baby girl from a one-night stand. Robin's love life also takes a turn as she explores her feelings for Ted and Barney. In the end, Robin and Ted do not end up together, rather she ends up with Ted's best friend, Barney's ex-wife. As for Ted, after a long and tumultuous journey, he finally finds his soulmate and ends up with Tracy, the mother of his children. Overall, the show's finale ties up all loose ends and gives a satisfying conclusion to the love stories of all characters.