and Eowyn, two strong and independent female characters from J.R.R. Tolkien's "The Lord of the Rings" series, both had their hearts set on the same man: Aragorn. But who did Aragorn ultimately choose? Did Eowyn's love for him go unrequited? And what about Arwen, the elf princess who captured Aragorn's heart long before he even met Eowyn? In this blog post, we'll delve into the complex love triangle between Aragorn, Eowyn, and Arwen, as well as examine the romantic interests of another beloved character, Legolas. So, buckle up and get ready to explore the fascinating world of Middle-earth!
Aragorn's Romantic Interests: Who Does He Love?
Aragorn's true love and soulmate is Arwen, daughter of Elrond, a Half-Elf. Arwen was a beautiful and kind-hearted woman, and Aragorn fell deeply in love with her from the first moment they met. Their love story was a long and complicated one, as Arwen had to choose between remaining immortal and staying with her family, or giving up her immortality to be with Aragorn, who would age and die like any other human.
However, despite the hardships they faced, Arwen and Aragorn's love endured. Arwen ultimately chose to give up her immortality, and they were married shortly before the final battle against Sauron. Aragorn and Arwen's love was a symbol of hope and perseverance, and it played a crucial role in the fate of Middle-earth.
It's worth noting that while Aragorn had a deep respect and admiration for Eowyn, a shieldmaiden of Rohan who fought bravely alongside him, he was never in love with her. Aragorn's heart belonged solely to Arwen, and he remained loyal to her until the end of his days.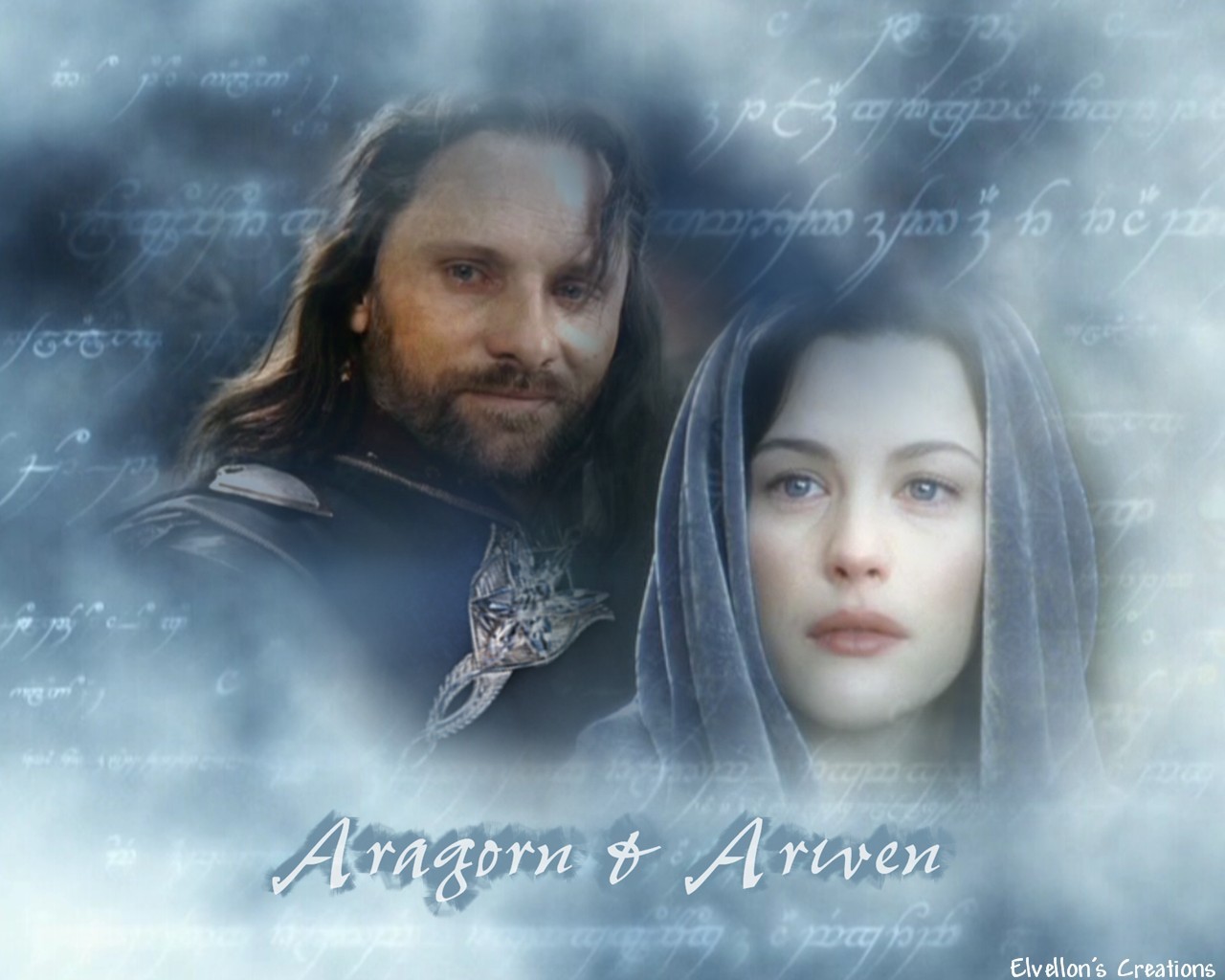 🍿 Must Read Is Aragorn related to Isildur?
The Possible Love Story between Eowyn and Aragorn.
In J.R.R. Tolkien's "The Lord of the Rings," Éowyn, the niece of King Théoden of Rohan, falls in love with Aragorn, the heir of Isildur and rightful King of Gondor. However, Aragorn is already betrothed to Arwen, an elf princess, and he does not reciprocate Éowyn's feelings. Aragorn holds a great respect for Éowyn, acknowledging her bravery and dedication to her people. Despite her unrequited love, Éowyn remains loyal to Aragorn and contributes to the war effort against Sauron.
Aragorn reminds Éowyn of her duty to Rohan, stating that her responsibility is to rule in Théoden's place during the war. Éowyn accepts this responsibility, demonstrating her strength and leadership abilities on the battlefield. Though she may have longed for a romantic relationship with Aragorn, Éowyn recognizes the importance of fulfilling her duties as a leader and putting her people first.
Overall, Éowyn's unrequited love for Aragorn adds a layer of complexity to her character, showcasing her vulnerability and desire for companionship. However, she ultimately prioritizes her responsibilities as a leader over her personal desires, demonstrating her strength and dedication to her people.
The Fate of Aragorn and Eowyn's Relationship: Did They End Up Together?
In J.R.R. Tolkien's original design, Éowyn was planned to marry Aragorn but it never came to fruition. Tolkien's notes indicate that Aragorn loved Éowyn, but only after her death when she displayed her bravery in avenging the death of King Théoden. However, Tolkien ultimately abandoned this idea, as he believed that Aragorn was too old, lordly, and solemn to be paired with Éowyn.
It's worth noting that Aragorn's heart already belonged to someone else – Arwen, the daughter of Elrond, whom he had loved since he was a young man. Aragorn's love for Arwen ultimately led to his decision to delay his coronation as King of Gondor until he could prove himself worthy of both the throne and Arwen's hand in marriage.
While Aragorn never married Éowyn, the two characters shared a strong bond of friendship and mutual respect. Despite her feelings for Aragorn, Éowyn eventually found love with Faramir, the Steward of Gondor, and the two were married after the War of the Ring.
In conclusion, Aragorn did not marry Éowyn, as his heart was already consumed by his love for Arwen. However, their relationship was an integral part of the story, highlighting the depth of Aragorn's character and adding an emotional layer to Éowyn's journey of self-discovery and eventual happiness with Faramir.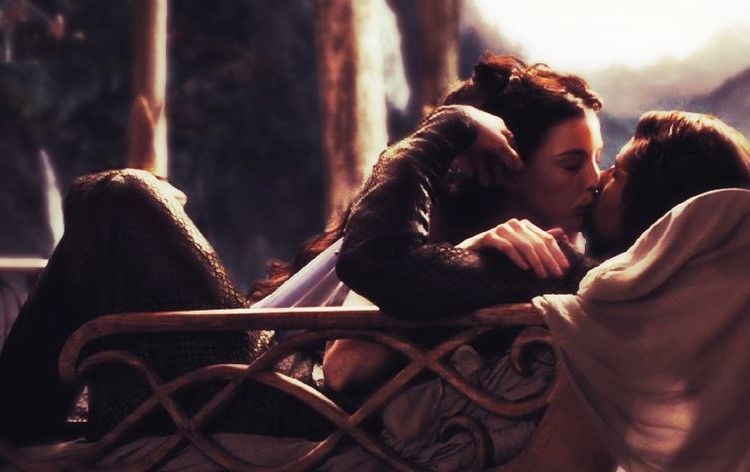 The Truth Behind Aragorn and Arwen's Relationship
Aragorn, one of the most powerful and respected characters in The Lord of the Rings, fell in love with Arwen the moment he laid eyes on her. Their love story began when they met in the Lay of Luthien. However, Arwen did not reciprocate Aragorn's feelings at first, causing Elrond, her father, to keep her away from Aragorn out of fear.
Despite this initial setback, Aragorn's love for Arwen only grew stronger with time. He was willing to do anything to win her heart, even if it meant facing seemingly insurmountable obstacles. Their love story is one of the most powerful and enduring in the entire Lord of the Rings trilogy.
It is interesting to note that Elrond was not initially supportive of Aragorn's love for Arwen, as he feared the consequences of a union between a mortal and an immortal. However, as the story progresses, he comes to accept and even support their love, recognizing the strength of their bond.
In conclusion, Aragorn's love for Arwen was a love at first sight kind of story, one that endured through the ages. Despite the initial challenges, their love remained strong and unwavering.
>> Related – Are Aragorn and Elrond related?
The Love Interests of Aragorn: Is Arwen or Eowyn the One for Him?
In J.R.R. Tolkien's "The Lord of the Rings," Aragorn falls deeply in love with Arwen, the daughter of Elrond, a powerful elf lord. Aragorn and Arwen's love story is one of the most compelling subplots in the epic tale. Despite their love, they are kept apart due to the long-standing enmity between the elves and men. Arwen's father and brothers are hesitant to allow her to marry Aragorn because they believe that his mortality would cause her great sorrow in the future. Despite this, Aragorn and Arwen become engaged and promise to be together, no matter the cost.
During the War of the Ring, Aragorn fights alongside the other members of the Fellowship to defeat Sauron and save Middle-earth. Despite his love for Arwen, Aragorn is a noble and steadfast warrior who puts the safety of his people and the fate of the world above his own desires. As such, he is able to resist the temptation of Eowyn, a shieldmaiden of Rohan who falls in love with him during their time together.
Ultimately, Aragorn's love for Arwen reigns supreme, and the two are finally reunited at the end of the story. Their love story is a testament to the power of love and the sacrifices that one is willing to make for the sake of that love. While Aragorn's relationship with Eowyn is one of mutual respect and admiration, it is clear that his heart belongs to Arwen alone.
The Mysterious Love Interest of Legolas – Revealed!
Legolas, the elven prince of Mirkwood, fell in love with Tauriel, a brave and fierce leader of the guard. This love threw a wrench in his otherwise dutiful life. As the son of King Thranduil, Legolas was expected to prioritize his responsibilities over his personal desires. However, his love for Tauriel led him to become a stubborn and masterful archer who valued exploration and adventure over his duties.
Tauriel's bravery and protective nature captivated Legolas, causing him to break away from his traditional elven values. He was no longer content with simply following his father's orders and became more independent in his decision-making. In his pursuit of Tauriel's love, Legolas was willing to risk everything, including his own life, to protect her and their people.
Despite the obstacles they faced, including opposition from Thranduil and the fact that Tauriel was a non-elven member of the guard, Legolas remained devoted to her. His love for Tauriel transformed him into a more complex character, allowing him to break free from societal expectations and become his own person.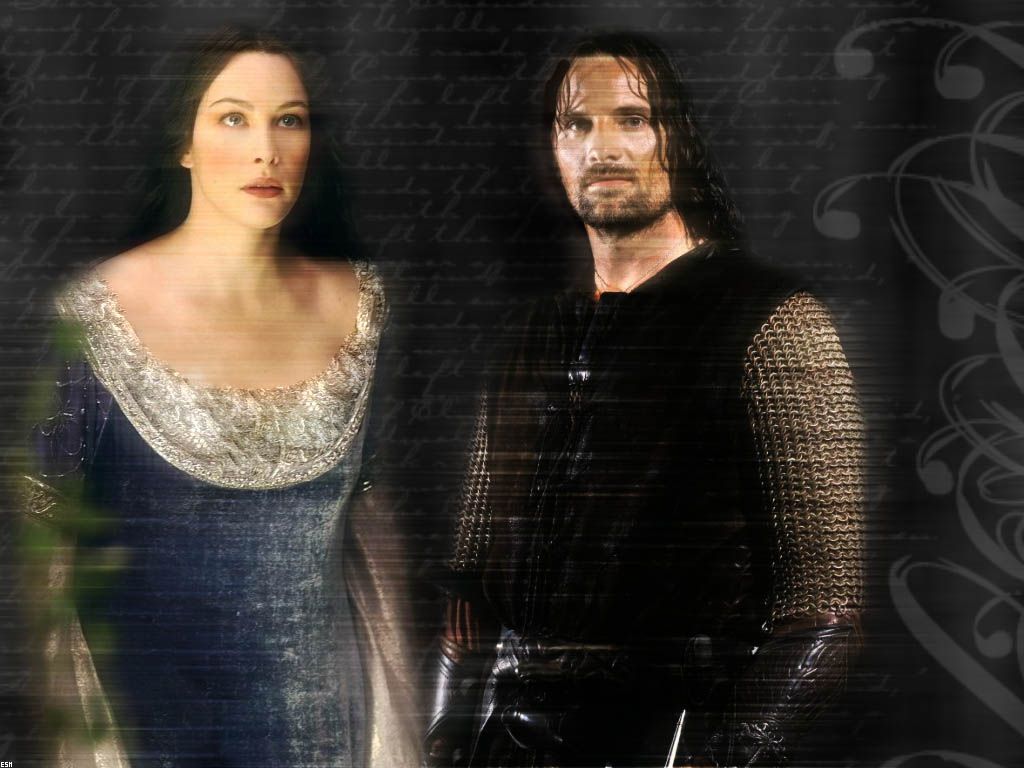 The Marriage Status of Legolas – Did He Ever Tie the Knot?
Legolas Greenleaf, the elven prince of the woodland realm of Mirkwood, was a skilled archer and a loyal friend to Frodo and the members of the Fellowship of the Ring. Despite his many adventures and battles, Legolas never marries or has any children. This information is confirmed in the appendix of The Lord of the Rings.
It is unclear who Legolas' mother was, but it is known that he is the son of Thranduil, the Elvenking of Mirkwood. Regardless of his mother's identity, Legolas is the last of his line. When he sails into the West at the beginning of the Fourth Age, he leaves no family members behind.
While some fans may have hoped for a romantic relationship between Legolas and certain characters (such as Tauriel in the Hobbit movies), there is no canonical evidence to support this. Legolas' devotion to his duties and his loyalty to his friends seem to have been his main focuses throughout the stories in which he appears.
In fact, Legolas' lack of romantic entanglements has led to a fan-created phenomenon known as "Legolas syndrome," in which a character is deemed less interesting or attractive if they do not have a love interest. However, Legolas' popularity and enduring appeal among fans prove that a character's worth is not defined by their romantic relationships.
Understanding Legolas Syndrome: A Rare and Fascinating Condition
try to break free and prove to the world that you are more than just a pointy-eared elf? In this section, we will delve deeper into the concept of Legolas syndrome and its origin in the world of fantasy and entertainment.
Legolas syndrome is a term coined to describe the phenomenon where an actor or actress becomes so entrenched in a particular role that it ends up defining their entire career. The name is derived from the character Legolas, played by Orlando Bloom in the Lord of the Rings movies, who became an instant fan favourite and catapulted Bloom to international stardom. However, the downside of this newfound fame and recognition is that Bloom became typecast as the elven prince, and struggled to shake off this image in his subsequent roles.
Legolas syndrome is not limited to fictional characters, as real-life examples can be found in the world of sports and politics. For instance, David Beckham's iconic hairstyle became so popular that it spawned a legion of imitators and cemented his status as a fashion icon, but also made it difficult for him to change his hairstyle without causing a stir. Similarly, Sarah Palin's folksy and quirky persona during her 2008 vice-presidential campaign made her popular with conservative voters but also limited her appeal outside of that demographic.
In conclusion, Legolas syndrome is a double-edged sword that can make or break an actor's career. While it is undoubtedly a blessing to be associated with a beloved character, it can also be a curse that limits an actor's range and creativity. Ultimately, it is up to the actor to decide whether to embrace their character's legacy or try to break free and carve out a new path for themselves.
More to discover
Aragorn's one true love was Arwen, daughter of Elrond. Despite Eowyn's admiration for Aragorn, he never reciprocated her feelings and instead remained devoted to Arwen. Aragorn and Arwen eventually married and ruled over Gondor together. As for Legolas, while he may have had many admirers, he never married and instead chose to remain loyal to his friends and his duties as a member of the Fellowship. And while "Legolas syndrome" may refer to the tendency of some fans to develop crushes on the elven archer, it is important to remember that his true loyalty lies with his comrades and their quest to save Middle-earth.