Are you a music lover and an anime fan? Do you find yourself wanting to watch an anime that combines both your passions? Well, you're in luck because there are plenty of anime series that focus on music and bands. From school bands to orchestras, and even rap, there's something for everyone. In this blog post, we'll explore some of the most popular anime series about music. And, if you're a fan of metal rock, be sure to check out Detroit Metal City, an anime that offers a unique twist on the rock band genre. So, let's dive in and explore the fascinating world of anime music, and who knows, you might just discover your next favorite show.
Musical Anime: Exploring the Genre of Bands and Music in Japanese Animation
When it comes to an anime about a band, Detroit Metal City (2008) is a must-watch for any music lover. This anime showcases the story of a young man named Soichi Negishi, who dreams of becoming a pop musician but ends up as a lead singer of a death metal band named "Detroit Metal City." The contrast between his sweet pop star persona and his outrageous on-stage persona as the lead singer of the band is both hilarious and intriguing.
What sets Detroit Metal City apart from other anime about bands is its multi-genre soundtrack. The show features a mix of genres, including rock, metal, pop, and even rap. This diversity in music enhances the viewing experience and makes it more appealing to a broader range of audiences.
Overall, Detroit Metal City is a fantastic anime about a band that showcases the struggles of an aspiring musician trying to balance his dreams with the demands of his chosen genre. Its unique blend of music and humor makes it an interesting entry in the world of rock band anime.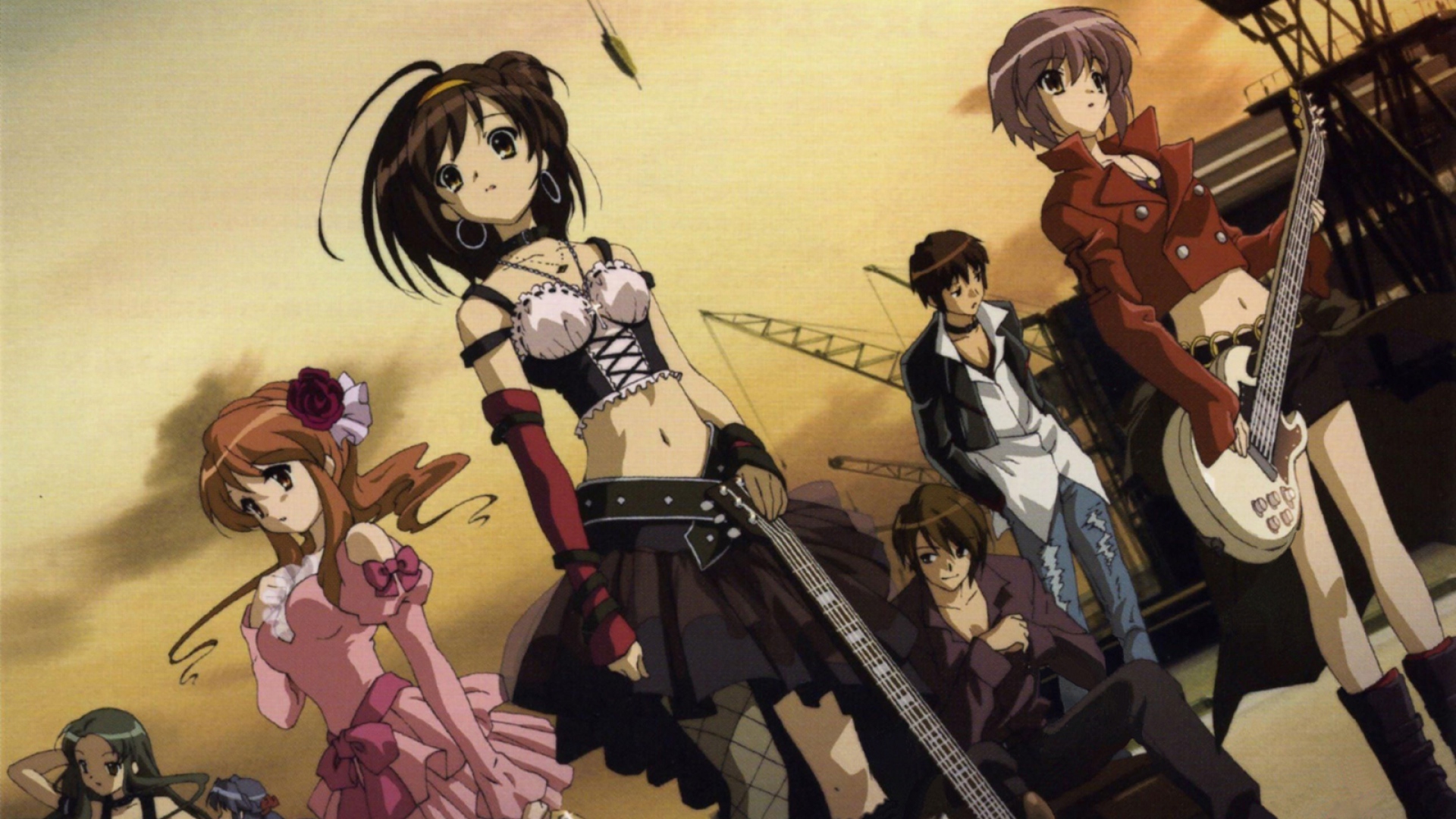 🍿 Must Read What is Rodrick's band called?
Exploring the Sounds of Anime: Is Music a Major Theme?
"Given" is one of the most popular music anime series that has been released recently. The show revolves around a high school student named Ritsuka Uenoyama, who is a talented guitarist but has lost interest in playing music. However, his life changes when he meets Mafuyu Sato, a shy and mysterious boy who is carrying a guitar with broken strings. Ritsuka soon discovers that Mafuyu has a beautiful singing voice and decides to help him form a band. As they start practicing together, Ritsuka's love for music is reignited, and he discovers a new purpose in life.
"Given" is a unique anime that explores the themes of music, friendship, and love. The show not only features beautiful music but also has a compelling storyline and well-developed characters. The anime has gained a massive following among music lovers and anime fans alike, and it's easy to see why. It's a heartwarming story that will leave you feeling inspired and uplifted.
Overall, "Given" is a must-watch for anyone who enjoys music or anime. It's a perfect blend of both, and it delivers a powerful message about the importance of following your passions and finding joy in life. If you haven't seen this anime yet, then you're missing out on something truly special.
Exploring the Melodic World of School Bands in Anime
Euphonium is a popular anime series that centers around the Kitauji High School Music Club, specifically the concert band. The anime is an adaptation of a Japanese novel series written by Ayano Takeda. The story takes place in Uji, Kyoto, and follows the school's concert band as they strive to improve under the guidance of their newly appointed advisor. The advisor is known for her strict and methodical teaching style, which ultimately leads the students to become better musicians. One of the unique aspects of this anime is its focus on the concert band, which is not a common theme in the anime world. The series is praised for its attention to detail and accuracy in portraying the world of music education. If you are a music lover or have an interest in band culture, Euphonium is a must-watch anime.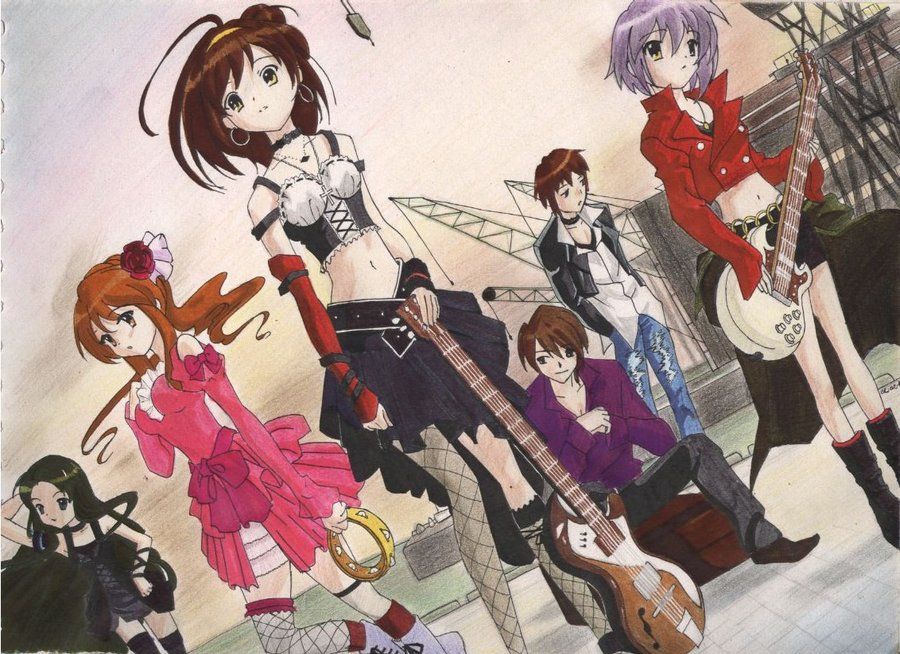 Discovering the Beauty of Classical Music: Exploring the World of Anime Orchestra Bands.
Euphonium is a popular anime series that centers around the classical music performed by an entire orchestra. The show follows the journey of Kumiko Ouma, a talented euphonium player, and her high school concert band. The anime is a treat for music enthusiasts as it showcases a love for music that is evident in the level of detail put into the instruments and the movements of the musicians as they play.
The anime is a visual and auditory feast for music lovers, as it features performances by a full orchestra. The series manages to capture the beauty of classical music and the passion of the musicians who perform it. The level of detail in the animation is impressive, with each instrument and musician accurately depicted.
The story of Euphonium revolves around Kumiko Ouma's journey as a musician, and the challenges she faces as a member of her high school concert band. The anime also explores the relationships between the band members, their struggles to perform as a cohesive unit, and their personal struggles with music and life.
Overall, Euphonium is a must-watch for anyone who loves classical music and is interested in the world of orchestral bands. The anime is a beautiful representation of the beauty and passion of music and the people who create it.
>> Related – What is the howl of the jaws of Hell Bleach?
Rocking Out: A Look at the Anime Featuring a Talented Girl and Her Band.
If you are looking for an anime about a girl in a band, then BanG Dream! is a great option to explore. Unlike Love Live!, which focused on idol groups, this anime highlights the journey of various girl bands trying to carve their niche in the rock music industry. BanG Dream! has gained a considerable amount of popularity since its debut just four years after Love Live! gained much attention.
The anime's central band, Poppin'Party, consists of five members who come together through their shared love of music. Each character has their own unique personality and struggles, and the anime explores how they overcome obstacles together. The band members' journey is not only about developing their music skills but also about finding their individual spark.
BanG Dream! not only has a great storyline but also boasts of impressive animation and music. The anime features performances from various bands, and each song has a unique style and genre. The show's diverse range of music styles adds to its appeal and keeps the audience engaged.
In conclusion, BanG Dream! is a great anime to watch if you want to see a girl band's journey in the rock music scene. Poppin'Party's journey is not only inspiring but also entertaining, and the anime's unique blend of animation and music makes it a must-watch for all anime and music lovers.
Exploring the Intersection of Anime and Rap: Are There Any Anime Series Focused on Hip Hop Music?
Anime fans who are also fans of rap music may be interested to know that there is an anime series that focuses on rap battles. The series is called Hypnosis Mic: Division Rap Battle: Rhyme Anima, and it was announced on December 4, 2019. The first season of the show aired from October 3 to December 26, 2020.
Hypnosis Mic: Division Rap Battle: Rhyme Anima is based on the popular Hypnosis Mic franchise, which was originally a music project featuring rap battles between characters. The anime adaptation follows the story of four rap groups, each representing a different division, as they battle for dominance in a world where weapons have been replaced by microphones.
The series features a unique blend of rap music and anime visuals, making it an exciting watch for fans of both genres. The show has gained a dedicated following since its release and has been praised for its engaging storyline and impressive animation.
Overall, Hypnosis Mic: Division Rap Battle: Rhyme Anima is a must-watch for fans of rap music and anime who are looking for something fresh and exciting to add to their viewing list.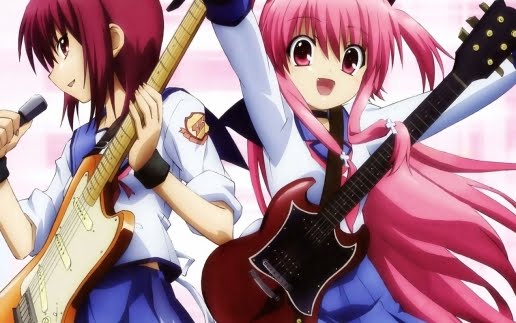 Unveiling the Musical Genre of Anime: What is it called?
The music in anime has a unique style that sets it apart from other genres. In Japan, this type of music is known as Anison, which is a combination of the words "anime" and "song." Anison is a music genre that includes pop and rock songs from the soundtracks of popular anime movies and TV series. The music in these shows is often used to intensify the emotions of the characters and convey the mood of the scene. Anison has become increasingly popular among fans of the anime genre, and it has even been recognized by the Japanese music industry as a legitimate genre. The songs are typically upbeat and catchy, with lyrics that are easy to sing along to. The music often features electronic sounds and synthesizers, giving it a futuristic feel. Anison has become an integral part of the anime experience, and many fans eagerly await the release of new albums and singles featuring their favorite anime songs.
BTS' Musical Reach: Exploring Their Collaborations Beyond K-Pop
BTS, also known as Bangtan Sonyeondan, is a popular South Korean boy band that has taken the world by storm with their music. The group has become so popular that they have even made an appearance in the anime world. In fact, one of their songs, "Butter," has been used as the soundtrack for an anime music video (AMV) that has been circulating on YouTube.
The AMV features clips from various anime shows, including "Demon Slayer," "Haikyuu!!," and "My Hero Academia," all set to the upbeat tune of "Butter." The video has gained a lot of attention from both BTS fans and anime lovers alike, and has been praised for its creative editing and use of different anime scenes.
While BTS may not have a dedicated anime or manga series, the fact that their music has made an appearance in the anime world is a testament to their global reach and popularity. It also speaks to the growing trend of anime and K-pop collaborations, which have become increasingly popular in recent years.
Overall, the use of "Butter" in the anime MV is just one example of how music and anime can come together to create something truly unique and entertaining. It's a testament to the power of both mediums and the impact they can have on popular culture.
More to discover
anime about bands and music are quite popular among anime fans. From school bands to orchestra bands, and even rap music, anime has it all. Detroit Metal City (2008) stands out as an interesting entry in the genre due to its duality of metal rockers and multi-genre soundtrack. Additionally, anime music style is known as J-Pop, and K-Pop sensations BTS even have a song in an anime. Overall, there is a wide variety of anime about music and bands to explore and enjoy.